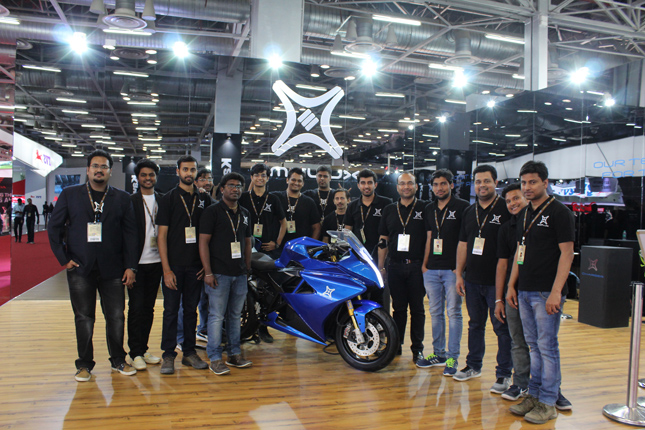 Have you ever thought of big powerful motorcycles indigenously manufactured in India? Let alone electric vehicles. Breaking that niche, a powerful electric vehicle with modern technology and equipment was launched at the India Auto Expo 2018. Emflux Motors, a Bangalore based start-up, launched their very first prototype - the Emflux One. A motorcycle claimed to accelerate to 100kmph at just 3 seconds with a top speed of 200 kmph. Emflux Motors is a company which comprises of just 25 engineers and designers, and are looking to raise a funding of USD 5 million to start their production schedule. If everything goes well, we can expect the Emflux One to hit the Indian roads by April 2019. Here's an overview of the Emflux One prototype.
LOOKS AND DESIGN: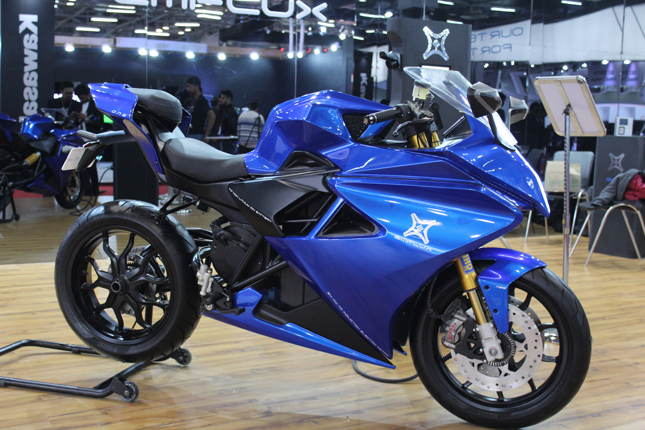 The Emflux One is designed very sharply and the motorcycle looks futuristic. The design engineers have worked a lot on the aerodynamics of the motorcycle, which is evident the moment you see the bike. The front fairing is pointed while the battery and electric motor housing is wide. The rear end is chiseled, pointed and narrow. The rider seat is tiny whereas the pillion seat almost not present. The motorcycle has a single sided swingarm, which is yet a marvel from a company of this kind. Overall quality of the motorcycle seems to be plush and of international standards.
ELECTRIC MOTOR AND BATTERY: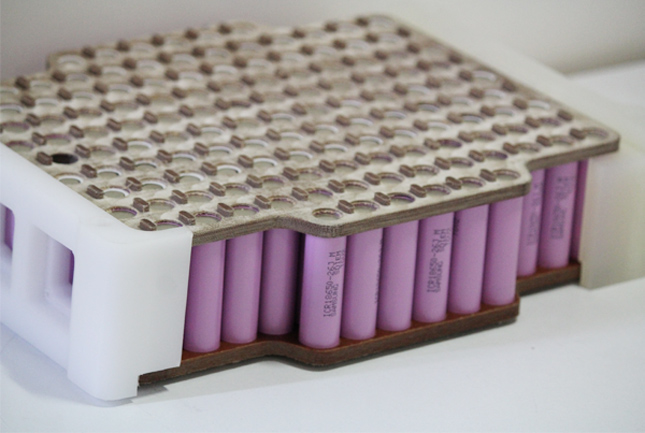 The motor in the Emflux One is a 3 phase induction motor with liquid cooling and IP 67 rating. The battery that powers the motor is a Li-Ion, liquid cooled modular battery pack with integrated high power Samsung cells. The power figures are astonishing as the battery and motor provide 84 Nm of torque (limited to 75 Nm from controller) and 60 kW power (limited to 53 kW (71 hp) from controller). The battery pack has a capacity of 9.7 KWh and can be charged to 80% in 36 minutes by the WARP charger, and takes 3 hours if charged via a regular 15A wall charger.
CONTROLLER AND MANAGEMENT SYSTEMS: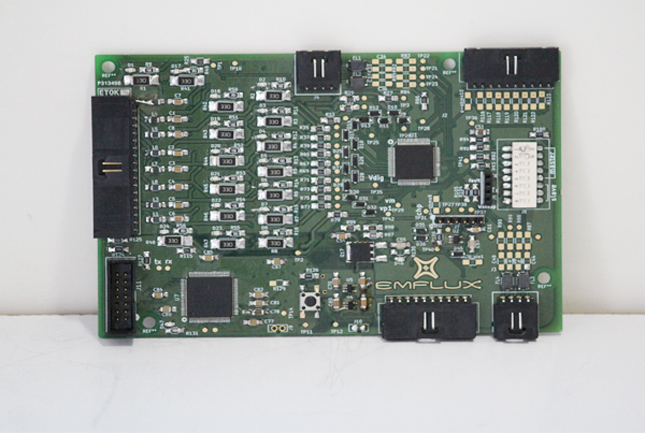 The motor is controlled by a 120V inverter which produces a continuous power of 20 KW and peak power of 60 KW, though electronically limited to 53 KW. It is controlled through a method called Field Oriented Control (FOC). The master control is done through a large 6.8 inch touchscreen smart display, with powerful hardware. The master controller has a NVIDIA Jetson TK1 which comprises a Kepler GPU and NVIDIA 4-plus-1 Quad core ARM Cortex A15 CPU. The unit also gets a front and rear cameras.
There is a host of wireless connectivity options like Bluetooth, WiFi, 4G system software - Emflux Learning OS V 1.0 which will receive continuous OTA updates from the manufacturer. The system UI is Emflux NEXT UI with a modular layout and integrated navigation and communication options. The large display also acts as the speedometer console along with all tell tale signals and trip computer.
PERFORMANCE: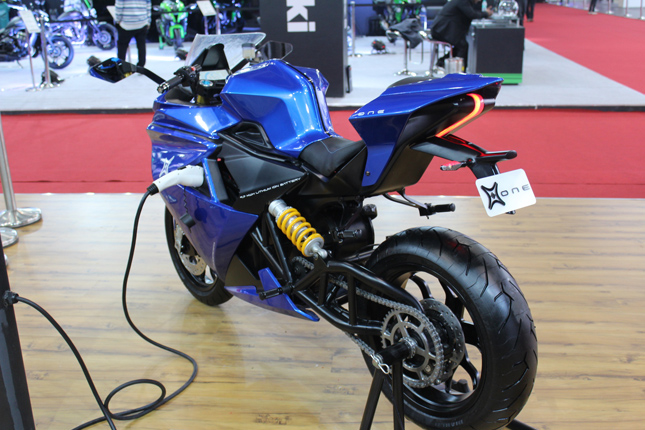 The electric motor and batteries perform really well as the Emflux One has a city range of 200 km and highway range of 150 kms. 0-100 kmph acceleration sprint is really impressive at just 3.0 seconds and has a top speed of 200 kmph. The transmission is a direct drive with a chain as final driver. The motorcycle also gets back and forth parking assist which is at 3 kmph max. Lights are completely LED units and the body is made of lightweight glass fibre panels (upgradable to ultralight carbon fiber panels).
CHASSIS, BRAKES AND SUSPENSION: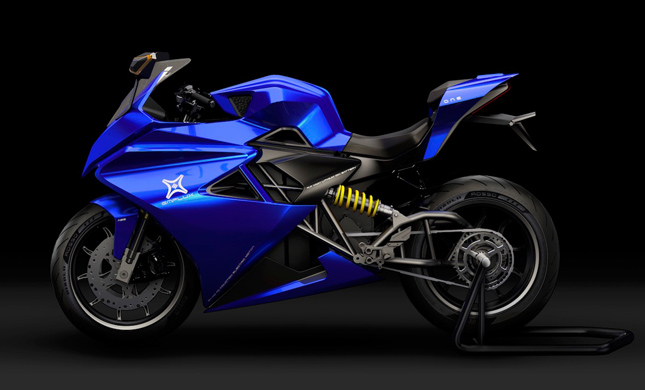 The Emflux One sits on a tubular steel trellis frame and tubular subframe. The swingarm is also a single sided tubular steel unit. Braking duties are carried out by an impressive dual 300mm discs with Brembo Monobloc 4 piston radially mounted calipers at the front and a single 220mm disc with Brembo fixed caliper. The motorcycle gets top of the line Öhlins suspension on both ends. The motorcycle rides on Pirelli Diablo Rosso II with dimensions 120/70 ZR 17 and 180/55 ZR17. Wheels are cast alloy units and are upgradable to forged alloy too. The motorcycle gets ABS, Traction Control system and riding modes as well.
FINAL IMPRESSION:
The Emflux One is a true game changer in the Indian motorcycling scenario. When established manufacturers don't even have a plan of launching petrol engine powered big bikes, then there's Emflux a young start-up trying to do what Tesla did to the Western markets. We can't wait for Emflux to start their production and launch the motorcycle in the market ASAP. Emflux has quoted that the motorcycle will cost close to Rs. 6 lakh which is still impressive, looking at the amounts of technology and efforts going in. We can't wait to lay our hands on the very first indigenously manufactured electric vehicle in India.