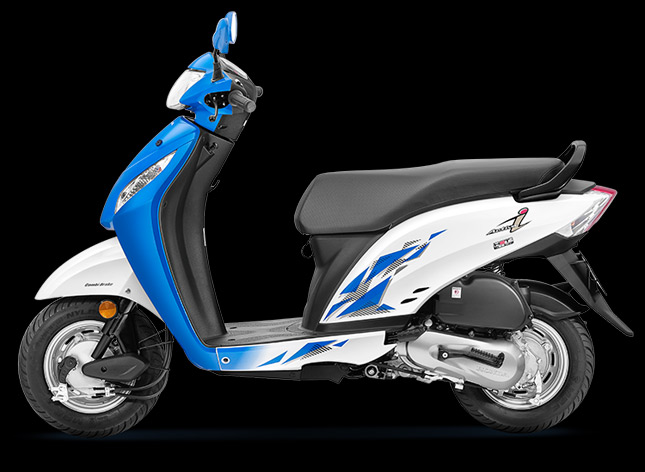 Honda Activa is a practical scooter, sure it offers some old tech but its small engine is very reliable and easy to ride. Although a 125 cc version of the scooter along with Honda Grazia already exists, Honda didn't want to leave behind those people who are just beginning to ride and need a platform to learn on. Enter Honda Activa I, the stylish Activa, aimed purely at those people who need to learn riding skills but not compromise on style. What are its features, let's take a look.
Engine and performance: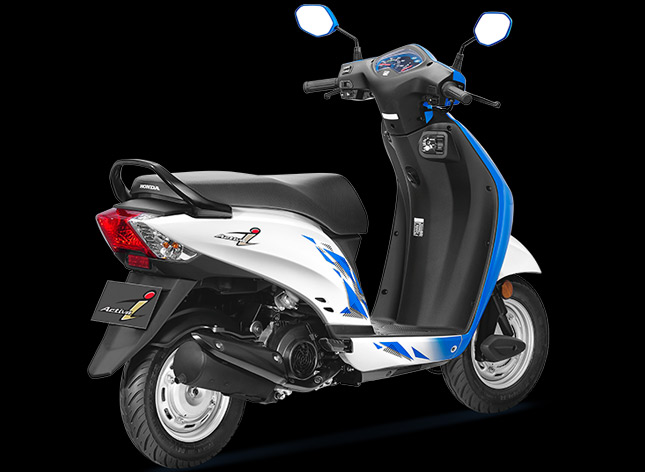 Activa I features the same 109.2 cc engine found on normal Activa. The engine is paired with an automatic transmission which is also known as V-Matic. The engine has a bore of 50 mm and a relatively long stroke of 55.6 mm. The compression ratio of the engine is 9.5:1 and Honda's HET technology reduces friction between engine parts and improves combustion.
Power and Torque:
Activa I produces 8 BHP @7000 RPM and 8.9 NM of torque @5500 RPM. The engine performs just like a typical Honda engine. It is smooth and refined, 8 BHP of power is enough for riding within the city and 8.9 NM of torque is capable for a smooth transition from one traffic light to the next. There is nothing which is missing from the Vanilla Honda Activa, as far as engine performance is concerned.
Chassis and Dimensions: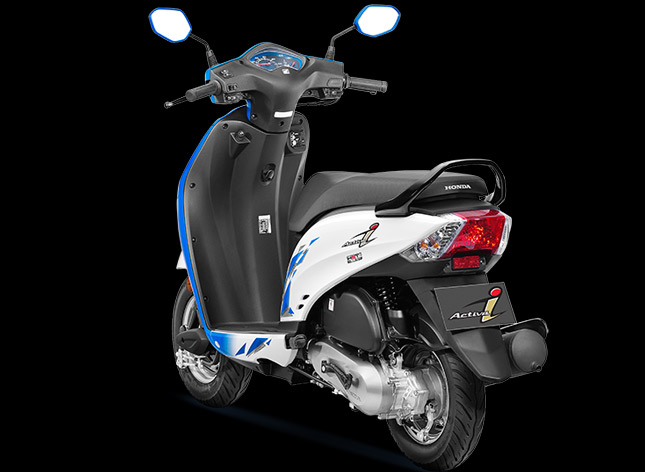 Activa I features an underbone type chassis and has an overall weight of 103 kg. It features a fuel tank capacity of 5.3 liters and a storage space of 18 liters. The scooter has a manageable seat height of 765 mm along with decent ground clearance of 165 mm.
At the front and rear, we have 130 mm drum brakes which are equipped with Combi-braking technology. Tubeless tyres of size 90/100, cover up the 10-inch wheels and spring loaded hydraulic suspension are present at the front and back. The instrument console consists of an analogue speedometer and fuel gauge. For added safety, a CBS system with the equalizer is present, which engages the front and rear brakes with just 1 lever.
Price and Mileage: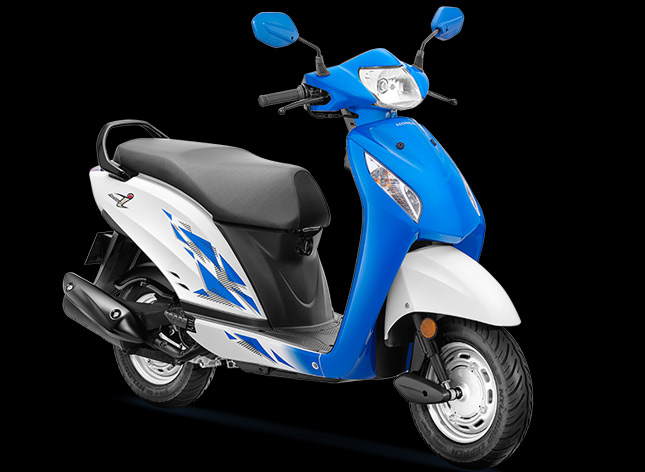 The scooter gives a combined mileage of 47 km/l while delivering 52 km/l on the highway and 42 km/l in the city. It has a top speed of 87 km/h. Activa I is a cheaper and more affordable scooter as compared to its cousins. Its design pallet is also unique from other scooters. The ex-showroom price of Honda Activa I is Rs 50,010 and it is a great choice as your first scooter.