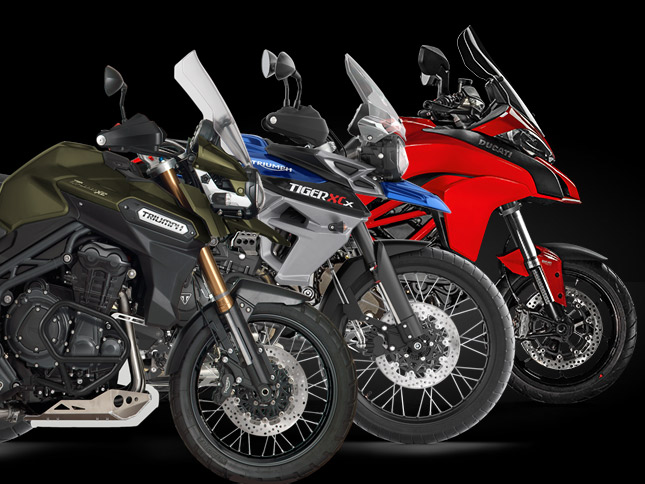 We've created specifications and niche in almost every area of our lives. Speak of kitchen knife, there are so many types of them. Speak of comb, there's variety. Speak of soap, there's liquid and solid, Speak of perfume, there's one for the body, one for the clothes, one for the hair. Coming to motorcycles too, there's one for street, one for the track, one for the forest, one for the highway, one for the mountains, etc, etc.
While it is nice to have such bifurcations that suit to an individual's specific needs, I feel it also makes life complicated, confusing, and weird. I mean, do we really need so many specific things? Why can't we have just one kitchen knife that suits all our needs, one soap for all the body parts and one comb for every kind of bush or hair that exists. There are various businesses and vested interests behind these classifications but the kind of polarity that exists on earth could also be a reason.
Speaking of adventure touring motorcycles, well I really feel that any motorcycle today has the capability to be called an adventure touring motorcycle. It doesn't need to have long travel suspension, upright riding position, pannier racks, loads of torque, comfort or any of the other stuff these manufacturers sell in the name of adventure. Adventure touring is possible on a scooter, café racer, a track specific superbike or a street bike. There's someone like Nick Sanders who's traveled the world on a 1000cc Yamaha R1. Then there are people like Ed March who tread the globe on a C90 moped.
I mean, these are guys that literally tear apart stereotypes and conditioned thought process. And that makes me wonder, do you really need a BMW GS to tour across the country? Do people really need to spend a bomb on a Triumph Tiger just to ride on mud!? You know what I find extremely bizarre? When people spend a lot of money on such motorcycles just to go have breakfast on the outskirts of the city.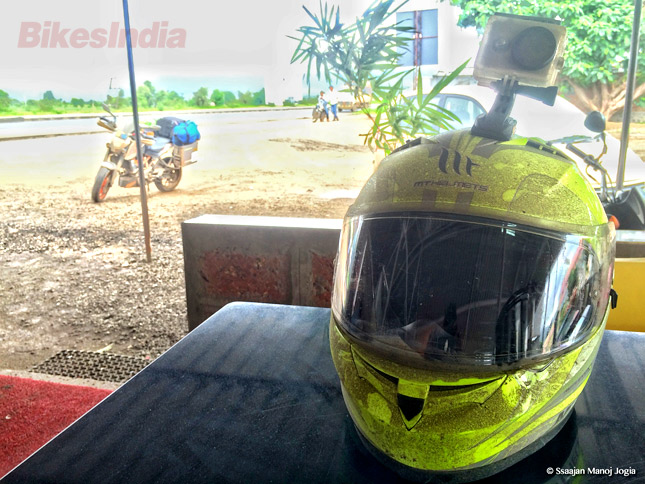 What a lot of manufacturers have done is that they've taken feedback from people who've toured on non- conventional tourers and have then improvised their products. In other words, they've made their motorcycles to be more comfortable in every possible way. That essentially doesn't mean they've made changes to the engine, but changes to the parts that make a motorcycle an adventure tourer.
But what if you've liked a street motorcycle that you want to tour on? Personally, I feel tourers look pretty ugly, I'd want to tour on a pretty looking motorcycle and by pretty looking, I don't mean it should be Italian. So that's what I did to my KTM Duke 390. I added a windscreen, got used to the hard seat and that's it, I was ready to head out! The suspension on the motorcycle was hard so I let it be and got used to it. With luggage loaded on top, the ride was softened and thanks to the Duke's upright riding position, I didn't even have to make adjustments with the seat height.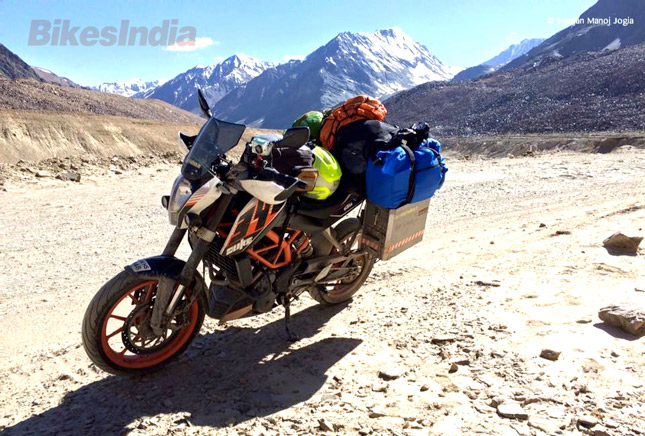 I've toured on many different terrains, treated the street motorcycle like a track superbike on mountain roads but on trails and muddy paths, I rode it pretty hard but only up to the limit the motorcycle allowed me and itself to go. I had fun. And that's what you'd want from a motorcycle that can go anywhere- lightness! What's the point of thrashing around dirt on a 300 Kg motorcycle?
Personally, I've zeroed down to the theory that out of all those things you can do on an adventure tourer, the most important thing it should offer is fun! How do people have fun when they roam around on motorcycles that weigh as much as an elephant? Another thing that I'd like to have in an adventure motorcycle is the capability of the motorcycle to not go everywhere. Yes, I'd want a motorcycle that makes things a bit challenging on bad roads and trails, a motorcycle that constantly reminds you of its limitations and dares you to go near it at the same time. I mean, isn't that uncertain fun called adventure? Wouldn't it be a bit boring to go an adventure where your motorcycle's just about perfect in doing everything and all you have to do is change riding modes? How silly!
The conclusion I've come to, especially if I were to buy a motorcycle for some adventure and long distance riding is that I wouldn't zero down on a motorcycle that the manufacturers call tourers and adventure motorcycles. Instead, I'd just select any motorcycle I like and then head out to explore. YES! That's what I'm going to do, just like I did with my KTM Duke 390. I love breaking the 'norms' and preset trends. You might see me exploring some jungle in the future on a motorcycle that's not in its comfort zone at all but I'm sure I'll be having fun, 'adventure' kind of fun!
By:
Ssaajan Manoj Jogia