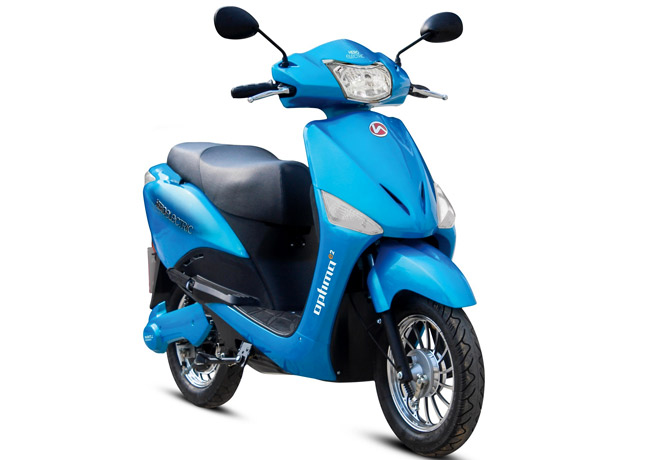 The Government of India has taken a bold step to declare the induction of electric vehicles on the Indian roads with a plan to have only electric vehicles plying on the roads by 2030. The practicality of this move will be left to seen as to how soon electric vehicles can match the convenience of internal combustion (IC) engines, as the infrastructure required for electric vehicles is not only decades away, but also requires a substantial amount of investment.
But until that happens, many manufacturers such as Hero, Mahindra, TVS, Lohia, and Tork among others have already developed and put their electric two wheelers on sale and on the road. And we at BikesMedia understand the importance of the electric two wheeler segments in India and hence are bringing to you all the news and updates, launches, reviews, and many more about electric scooters and bikes.
But all that aside, let us start from the very basics of what exactly an e-scooter or an e-bike is. The "e" stands for electric which means the vehicles are powered by electric energy unlike conventional combustion as in the petrol engine vehicles we are using today. The source of fuel for these vehicles is from a DC (Direct Current) battery which could either be a Lead-Acid battery or a Lithium-ion battery which is more commonly used in your cell phones, tablets, and laptops. The batteries are rechargeable and can be charged from any power household power socket available.
Unlike IC engines though, batteries do not have the concept of fill and go. They need to be charged, the time of which is still quite significant, though a number of companies are working on fast charging technology and developing superchargers to aid in the quick charging process. Also, the power consumption of the battery is also dependent on the engine's capacity and power, and other peripherals such as using the headlights and other electrical components, and thus the general vehicle's capacity is measured in number of kilometres one can get in a single full charge.
Many companies are also working on batteries to boost their charge withholding capacity and quick charging capability to get the vehicles to travel long distances with ease similar to current IC engine bikes and scooters. Today, an average commuter scooter can travel up to 200 kms on a full tank, whereas a bike can travel over 400 kilometres. Electric vehicles on the other hand range between 60-120 kilometres on a full charged battery, and yet have not come close to matching their IC counterparts in terms of the power being dished out.
But, the major upside to electric vehicles is the zero pollution and low maintenance aspect in comparison to the IC engine counterparts and that is what makes the e-vehicles a true value proposition. Also, not to mention the power being dished out by the e-vehicles in terms of the torque availability which is the highest possible from the word go.
Now to boost the usage of electric vehicles, the Government of India has launched schemes in terms of subsidies making the price of acquiring electric vehicles lower or at par to their IC counterparts. Yet, the current usability and feasibility of electric vehicles is still not at par with their IC counterparts. But that is going to be resolved soon enough within 4-5 years as the battery technology develops and the infrastructure required for positive sustainability of electric vehicles comes up. But until then we need to be supportive of this move from the government to make Indian roads to contain only electric vehicles by 2030 as this is not only helpful in developing the electric two wheeler market in India, but also is beneficial for our environment and mother nature.
We at BikesMedia have taken the initiative to bring you all the latest updates, news and reviews in the e-wheelers space, so stay tuned and do subscribe to our social media channels to receive live and quick updates in the world of electric two wheelers and all two wheelers in general.
By:
Pratik Patole