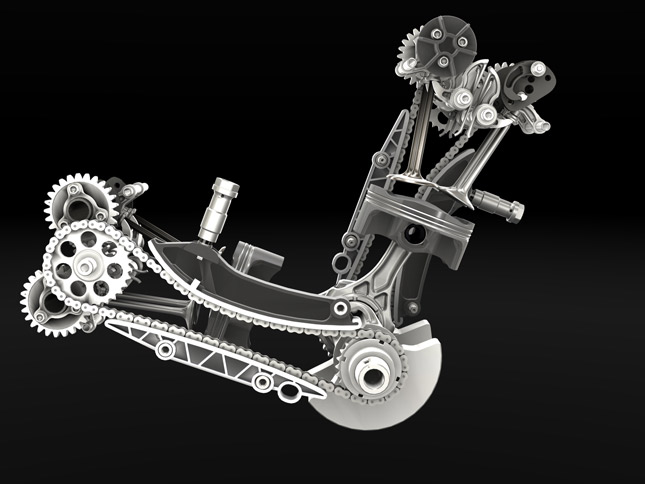 Any avid MotoGP follower would know that the GP bike of Ducati is named as Desmosedici RR. The reason behind this, is the legacy that's been followed for a very long time. While the valves in all conventional engines made use of cam and springs to operate, Ducati engineered an entirely different valve system known as the Desmodromic valves. Though valves of this type were produced in small numbers in the early 1900's, commercial usage didn't take place. Only after 1968, Ducati started producing the Desmo valves in a large scale for their Flagship motorcycles.
Early Conception of Desmodromic Valvetrain: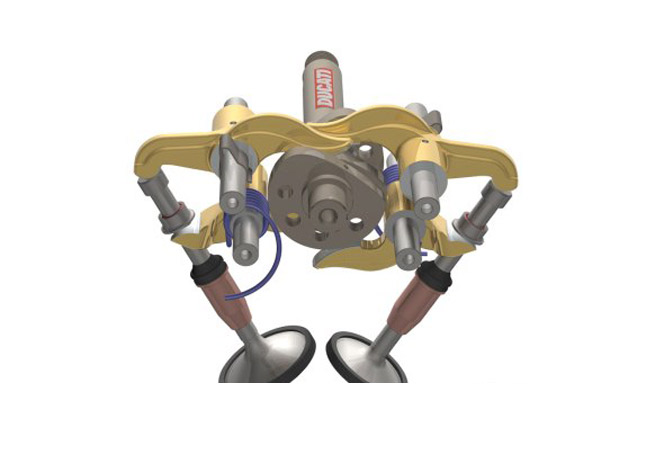 It was in 1956, when a Ducati race engineer developed the Desmo valve system for the Ducati 125 GP machine. The feedback of the valves were very positive, that they worked consistently with least amount of energy loss due to friction. Ducati went on to take second, third and fourth places in the 125TT race that took place in 1958. After this success in the junior class, the Desmo valves were introduced in the GP bikes. Since then the legacy was carried over to all of its GP bikes and Road going machines as well.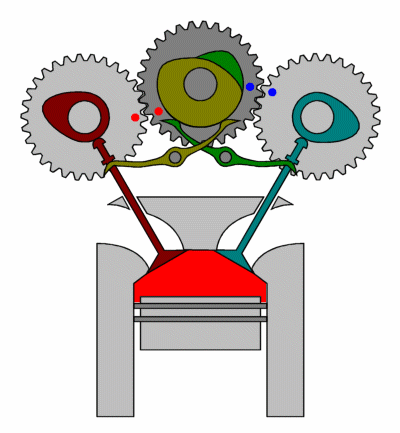 Working Of Desmodromic Valves:
As the piston operates, a cam lobe controls a pivoted finger follower that presses against the end of the valve stem to open the valve. Another additional cam lobe is present on the same camshaft, and it operates an L-shaped closing lever whole clevis shaped other end pulls out the valve closed, acting against the underside of a collar fixed to the valve stem. This way, the Desmo valves eliminates the usual requirements and problems associated with conventional springs.
Advantages Of Desmodromic Valve Setup:
1. It allows higher valve acceleration/deceleration without the risks of causing a collision between the valves and piston.

2. The friction is considerably reduced, when compared with spring actuated valves.

3. The valve timing is improved at higher revs, which gives an edge over sprung valved engines in racing.
Conclusion :
In modern days, the metallurgy is lot better and thus the materials that go into the valve springs are of higher grade. Eventually, the Japanese have made motorcycles that would make revs over 16k rpm using spring actuated valves. Having said that, the Desmodromic system is now matched by the modern versions of traditional sprung valve systems, making no big advantage at present. Ducati has been following this like a tradition, and would probably continue the same for years to come.
By:
Aravind Rb