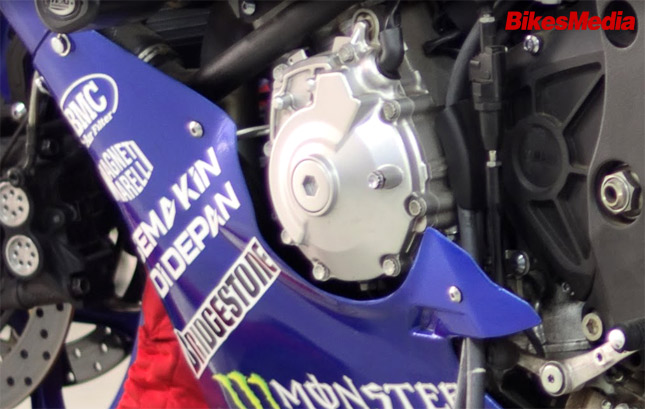 We pull away in first gear and we cruise in fifth, we climb the hills in second gear and we overtake in fourth and we all know that nobody cares about the third one anyway. It is pretty clear that if we need to pull our bike hard from a stop then lower gears are our friends and when we want to stretch our arms and back on the highway while cruising then high gears are pretty much the best thing out there.
But why does this division of labor exists? when will the second gear get a chance to boast itself on achieving a speed of 100 km/hr on a 300cc motorcycle or if there is any use for the third gear at all? To answer these most asked questioned in the observable universe, read on.
Why can't we live without gears?
In an internal combustion engine, only a small range of engine speed produces utilizable power. So in order to convert this short range of engine speed into a larger range of road speed, we need gears. The scenario of working of an engine transmission is in the following order-
• You press the clutch and disengage the power between the crankshaft and the transmission.
• You shift into the first gear and release the clutch
• Now, connection is established between the crankshaft and the transmission.
Lower gears have more torque, or rather a much accurate statement would be that lower gears generate more torque, though the engine produces same torque through all the gears it's the size of the gear being driven that matters, which is apparently bigger relative to higher gears, so the available force is multiplied by a larger radius resulting in a high torque. That's the reason for huge torque and less power in your first gear and as we move up the gears the torque becomes less and power becomes more.
What does Tall or Short gearing means?
Saying that a particular gear is tall is similar to telling how much you can travel within a particular gear without changing it. TVS Apache RTR 160 has a really short gearing which means you will be doing 70km/hr and you'll have to be in a higher gear like 4th or 5th because the amount of increased speed a particular gear can provide from the last one is pretty small. The opposite is with a bike like Honda CB Hornet 160 R, the gears are quite tall so you can achieve different kinds of speeds with one or two gear changes.
RELATED ARTICLE: Understanding Motorcycle Gear Ratios And Its Importance
For a bike to pull itself with ease on both the city and the highway, the first, the second and the third gear should be short for stress free stop-and-go traffic riding while the fourth and the fifth or sixth (in some bikes), should be placed high as to help you cruise between the speed range of 100 to 140
km/hr pretty easily.
What other purpose gears serve?
You can also utilize a process known as "Engine braking" using different gears. This means braking the motorcycle by shifting the gears. Engine braking makes use of the lower gears to bring down the speed of your motorcycle. If you are traveling at 100 km/hr and you shift a gear down, then the RPM needle will climb on your dash and your speed will come down a notch without using the actual brakes.
RELATED ARTICLE: All You Need To Know About Sprocketing & Gearing
Lower you go on the gearbox; more will be the decrease in speed. But this is a trick best left to those who have a good hand in riding motorcycles because shifting quickly from 5th to 3rd gear can also cause the bike to become destabilize due to a very sudden decrease in speed. If done properly then Engine braking prevents the wear on the brakes and doesn't cause much stress on the engine either, in fact, there is "minimal" to "no" wear on the engine provided the downshift done from a particular gear is correct for the current speed.
Final thoughts:
There's a lot to a motorcycle than just pulling the throttle hard and braking in the same way. The more we get to know about different components and how they work, easier it becomes to modify them, repair them or improve them. Shifting gears have come a long way from using hand controlled levers on early
Henderson "KJ"
to
Quick Shifters
in Triumph Daytona 675 R.
RELATED ARTICLE: Motorcycle False Neutral Explained
Bikes in the entry-level range like KTM RC 390 and Bajaj Dominar feature
"Slipper Clutch"
, which though prevents engine braking but fulfills the requirement of making these motorcycles well equipped for the curves. Each day, riding a motorcycle is becoming easier; for Indian bikes, riding past 100 km/hr seems to be an accomplishment just 15 years ago. Which is pretty much standard now on every bike in 150+ category. To put it simply, this is the best time to be alive and even better if you ride. Do let us know your thoughts in the comments below.
For everything about related to the awesome life on two wheels, stay tuned to BikesMedia.
By:
Yetnesh Dubey