Dirt bikes have their own set of fans. They are not meant for the everyday biker, and for a good reason. These are specially designed bikes who serve only one purpose, entertain and ride on dirt terrain. If you are a fan of extreme sports, then you must have encountered one of these, either on TV or in person. But do you know about them in detail?
What are Dirt Bikes?
Dirt bikes are specially designed bikes to ride in tough terrain. This can range from dirt tracks, mountainous terrain, deserts, any place where a regular bike might have a tough time puttering around. A lot of bikes built today have the capability of taking on most of the terrains, but dirt bikes are a class apart.
They are made using specialty parts to withstand the harsh terrain. This includes a specialty chassis, high impact shock absorbers, spoke wheels, special engine protection from the tough terrain of dirt and rocks, and most importantly button tyres. These are tyres which are high on grip on loose gravel or muddy roads and are not meant to be ridden with on the road. The grip from the tyres is not meant for the road and can lead to accidents owing to incorrect judgements on the part of the rider.
Read Also:
Why India Needs More Adventure/ Dirt Bikes
Moreover, dirt bikes, since they are not meant for the road, do not come with some standard parts on it such as the necessary road riding guards, headlights, rear/pillion seat and so on. They receive a long body single seat which helps the rider get into different positions so as to comfortably tackle the terrain. The footpegs are also built with high load carrying capacity since the rider ends up saddling a lot to tackle the rocky terrain.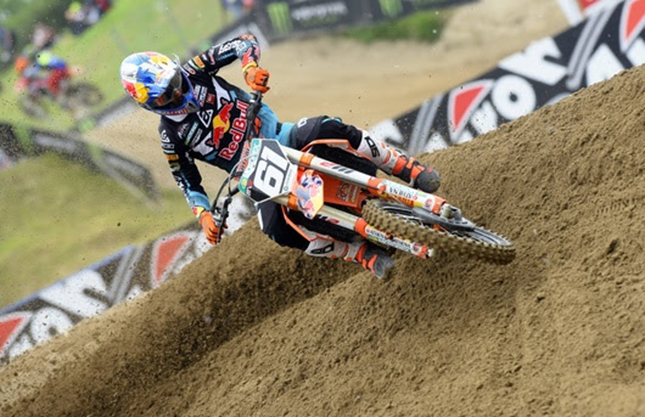 Why Should You Have A Dirt Bike?
Honestly, if you are the usual rider who likes to take on the interstate roads and go on a leisure ride to explore new places, the dirt bike is not for you. So it doesn't make sense to invest in one. But if you are an adrenaline junkie who likes to take the roads untravelled or explore destinations which are not your average holiday destinations, you could invest in a dirt bike.
Dirt bikes are available all the way from 50cc engines up to half a litre variants. So depending upon your expertise and control over the power available on hand and the type of terrain you happen to explore, choose a dirt bike accordingly.
Where can you use a Dirt Bike?
Since you cannot use a dirt bike on the road, you will have to perch it on top of your car and take it with you to the destination off the road, and then perch upon your bike for further travels. With that said, you can use your dirt bike in your own backyard if you happen to have a mini dirt track to have fun on. You can also use your dirt bike on many events that are arranged for dirt bike enthusiasts with different dirt tracks for you to experience.
And there is always the camping expeditions that you go to where you can explore the forest or the other mountainous regions on your dirt bike.
There are a lot of interesting options available for dirt bikes, the most common ones being from the stables of Kawasaki, Honda, KTM, and more. There are certain road going adventure bikes from Triumph, Honda, BMW and the likes which can also take the off-beat road at times, but the fun you can have with the dirt bike along with the safety factor involved with it, can take your adventure to the next level.
Ride hard, ride safe!
By:
Pratik Patole