This is neither a technical review about a motorcycle nor it is an instructional article about the working of any parts or mods of the bike. This is a soul-searching process which all the automotive companies need to do every once in a while in order to keep reminding themselves what the life on two wheels actually means.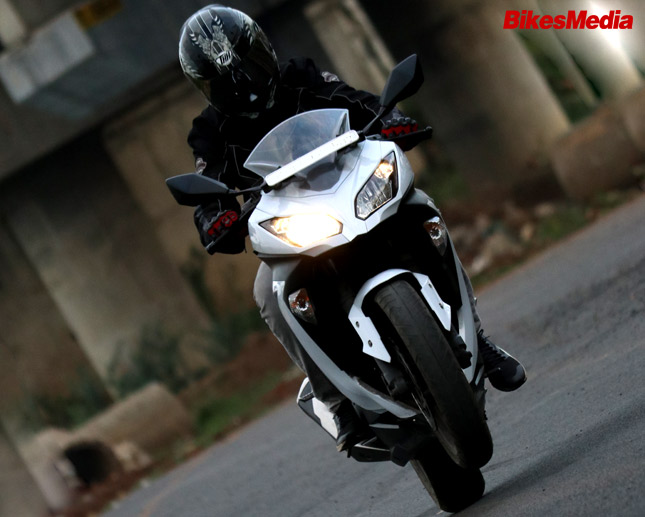 We all remember those TVC (TV commercials) of Hero Honda Karizma, Pulsar 220 and much more. Today, although the bikes have evolved into more sophisticated mean machines sadly the advertisements representing them, have gone full retard and According to Robert Downey Junior "
Never go full retard
". So let's re-adjust our Google maps, find a U-turn and revisit those good old advertisements which made us rush to the showroom and drool in front of our favorite motorcycles.
The meaning of advertising a motorcycle:
There are many things in the world which can be sold without an advertisement and a motorcycle is one of them. But still, since Psychologists figured out the effects of TVC's on human brains we have been seeing them because the purpose of selling you a motorcycle is not to sell you a machine which takes you from Point A to Point B but to give you another soul which matches with yours.
According to me, the only reason we don't have a pillion seat on bikes like CBR 1000RR or Kawasaki H2 is that if you can't ride those bikes then there's no point of being on it. They are the most rebellious creation of mankind which is still legal to own, they defy estimate times wait, given in the maps on your phone. Does the app say that it will take 3 hours to reach Delhi? Well, that blue creature (A Suzuki GSX-R1000 RR) standing in the driveway very much disagrees with it. That's what makes a guy or girl nuts for motorcycles. It's not just about the size or the power; it's about breaking the rules.
What do you NOT need to make a motorcycle commercial?
The answer to "what you need?" will actually take all day and still won't be enough as it all depends on the kind of bike and audience. Because If you're trying to sell a naked stunt monster in the light of a cruiser to a group of daredevils then you can start writing a long essay on why you shouldn't be fired. So let's begin.
Movie Stars-
Despite the kind of magic celebrities have on other products, they have none on motorcycles. Motorcycles are way more expressive than your average Bollywood star; they laugh, cry, and even get angry as you do. They are emotions in their most raw nature. Just any person riding on an amazing road is enough to get the job done.
Comparisons with Social-media websites-
Yes, we all know about it but still it is not clear enough so that's why I have to mention it again. Social media and riding are on the opposite sides of the spectrum, a person rides for the sole purpose of getting away from the daily routine of e-mails, notifications, tweets and friend requests. There may be many reasons to ride a motorcycle but to indulge on social-media and hear everyone's opinion about why you took the long route to Auli or why you went off-roading on your way to Khardung-La aren't one of them.
Trying to show that your motorcycle is hip and perfect for the hipsters and the Millennials-
It's quite a mouthful. Again don't do it. You don't need to show that your motorcycle is what we want. We don't like being told what to do or what to like. Just simply showcase what you got and we will judge it ourselves and for everyone's sake try to include the sound of your bike in the video instead of all those "Hip" or "DJ" beats. We don't want to dance; or throw up after hearing what appalling taste, people who make these advertisements have.
Final thoughts:
Try to understand what I have tried to mention about "What is wrong with the motorcycle industry nowadays". The connection between the man and the machine is weakening every day. It won't matter how much tech is added onto the motorcycle if you can't feel the same way a rebel does, FREE. Free from Google maps, free from traffics, free from dudes who "Instagram" their food instead of enjoying a hot meal, free from girls whose only emotion is sticking their lips out when they take a selfie, free from your co-worker who creeps on every woman in the office, free from uncles and the aunties working full time as security surveillance and part-time as parents, free from society, free from your stupid self. Heading on a road, going nowhere and everywhere, riding at 130 km/hr while having the most bad-ass grin on your face.
By:
Yetnesh Dubey