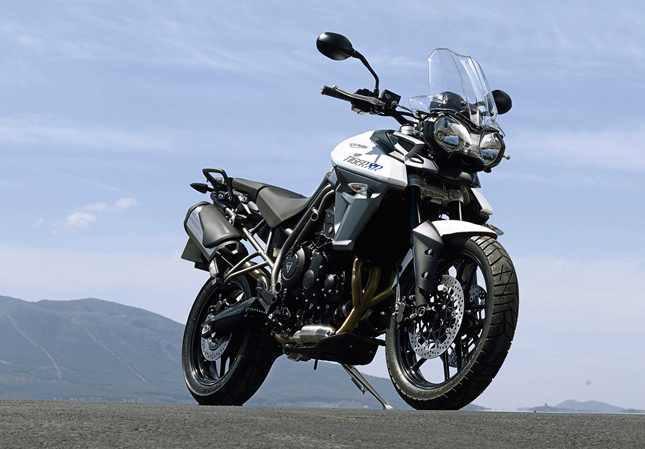 Recently Pulsar NS 200 "Adventure variant" was unveiled in Turkey. The bike had panniers rack, a headlight cage and few external mods here and there but no mechanical upgrades. This fancy dress is played by not just one, but several manufacturers like Honda and BMW, who sell their naked bikes disguised as adventure tourer, just so they could save a few bucks. Honda showcased the adventure model of X-blade, which is just a normal X-blade with lots of plastic attached to it. Same is for BMW G310 S, which is just a G310 R playing dress up. So, today we are going to share with you guys, all the essential features which an adventure bike should possess.
1: Long travel Suspension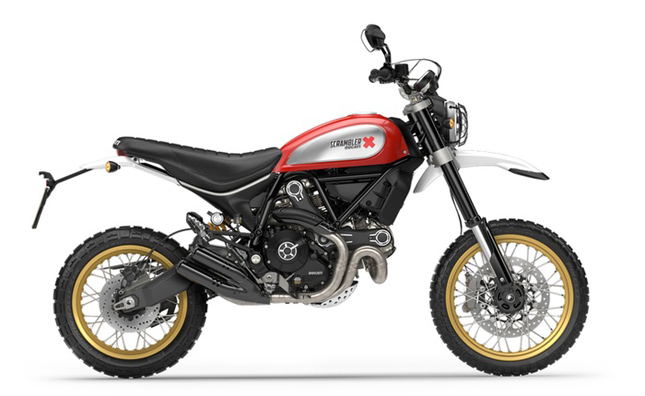 This goes without saying, as you're going to be traveling in places with no roads, you need a big and long suspension. A suspension with a long fork and a long travel is known as a long travel suspension. These are the most important components of an adventure motorcycle. Ducati's Desert Sled has a unique long travel suspension with an extended fork limit, that increases the travel of motorcycle's suspension. Without such a component, the bike will not survive; all the jumping and falling which comes standard with any off-road trip.
2: Engine skid plate and a strong leg guard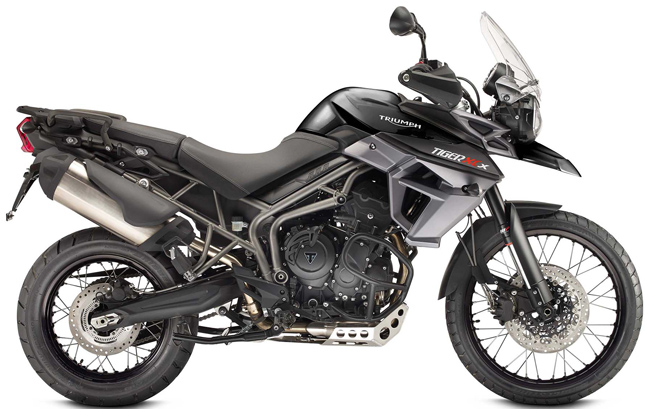 Your bike is going to take a lot of beating in the woods, so it's necessary that it has the right type of armour. With armour I mean, engine skid plate. Engine breakage is not unheard of in adventure riding and one must be prepared for it. If your bike doesn't have a skid plate, then all the debris and terrains will literally break your engine and when you won't be busy riding over mountains, then you will be in falling off from your bike. A strong leg guard is important too if you want your legs to survive a trip to the jungle
3: High ground clearance: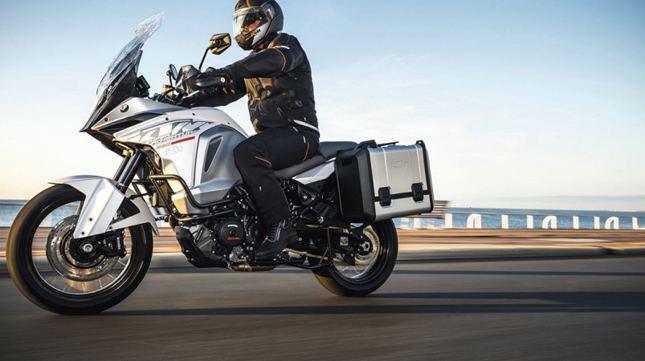 The skid plate or bash plate is the second line of defense for your engine's protection. First is the ground clearance, which must be high, higher than any of you were during Holi. A height upwards of 180 mm from the ground, is average by adventure bikes standard. This is one of the reasons why these bikes are so tall. Riders of even 6ft height find themselves tiptoeing on an adventure spec KTM Duke. This feature is not only required for engine's protection but also to easily pass over any terrain along the journey.
4: Spoke wheels: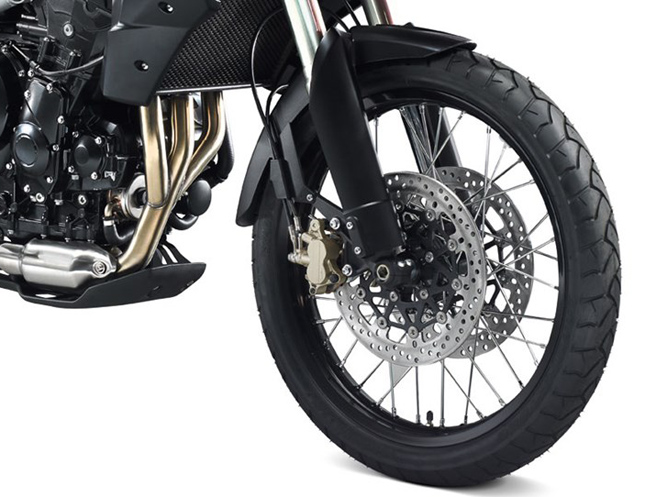 Not just to render the bike a classic look but to absorb the tremendous amount of force, of a 200kg motorcycle jumping from a height of 5 feet. Alloy wheels are rigid & stiff in nature, whereas spoke wheels are strong and flexible. This makes their use ideal in off-road conditions.
5: A punchy Engine: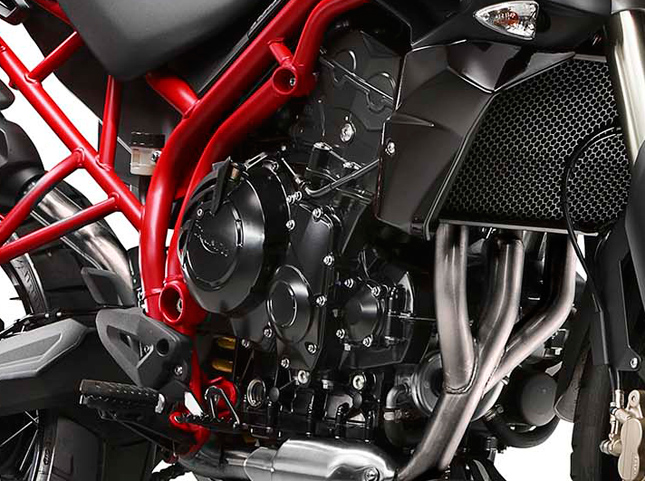 If you're stuck on a trail full of loose mud, then all the horsepower in the world won't help you get out of that situation. That's why you need torque, lots of it; but it should be available low down the rev range. If all the twisting force is available at the far end of the monochromatic rainbow (rev-range), then you'll be busy in twisting your wrist for a long time and would still find yourself stuck. Low down torque will prevent wheel spin and will get out in a jiffy.
The list is not over yet because there are things like a robust body, straight handlebars, short mirrors and lots of other stuff, but with more and more manufacturers entering this segment, there are bound to be some broken rules. Still, the rules discussed above are the basics of an adventure off-roader. Without these you'll not just break your bike, you might end up breaking yourself.
Keep in mind these points when you're out purchasing your new adventure motorcycle and stay tuned to BikesMedia for more such cool stuff.
By:
Yetnesh Dubey