It's been a topic of debate everywhere. Some prefer Carburetors and some FI technology. This isn't surprising though. We put them both through different conditions and see which technology wins the verdict.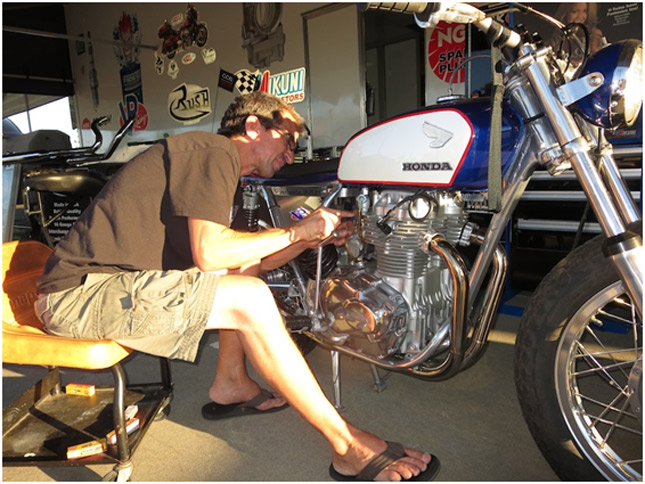 Carburetor on the Streets:
Carburetors are being used since long time. They are simple to tune and maintain. We have seen people who swear by it. Let's focus on pros and cons of the same.
Pros:

1) Less expensive than FI.
2) Easy to maintain. Servicing and tuning is relatively easier.
3) Parts are easily available.
4) You don't need a high tech garage to tune the carburetor the way you want. You can set it for efficiency or to extract power out of the engine.

Cons:

1) Vulnerable to atmospheric changes. On high altitudes, Carburetor needs be retuned (Less Oxygen)
2) Carburetors are not as smooth as what FI delivers.
3) Not adaptive to situations. An average user might not necessarily be someone who knows tuning. Expert is needed.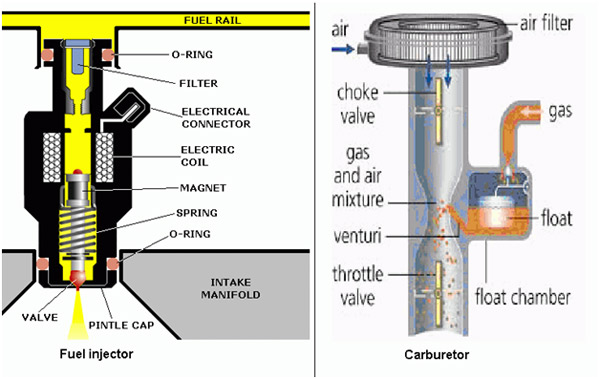 Fuel Injection (Fi) on the Streets:
FI is the technology of new generations they say. Hassle free and ready to go anywhere. But everything has two sides.
Pros:
1) Adaptability - They are more adaptive to atmospheric changes than carburetors, hands down.
2) O2/ Lambda sensors– These sensors let the ECU know how much air (oxygen) and fuel mixture ratio should the engine be operated on.
3) Engine runs much smoother and gives crispier throttle response.
Cons:
1) Higher manufacturing costs and maintenance.
2) Cannot be tuned in a roadside garage.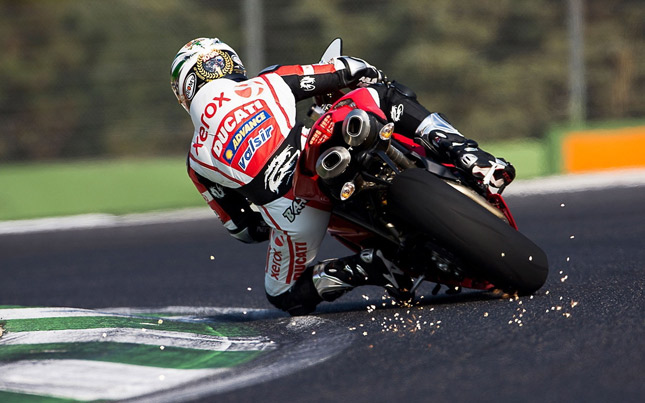 Carburetor on the Track:
Pros:

1) Easy to repair and replace.
2) Can be tuned according to the race needs.
3) Fuel quality is not as crucial as it is with FI.

Cons:

1) In precision, nowhere close to FI.
2) Learning is kind of difficult as the carburetor cannot store calculations of the race conditions.
3) It takes more time to perfectly tune the Carburetors than ECU's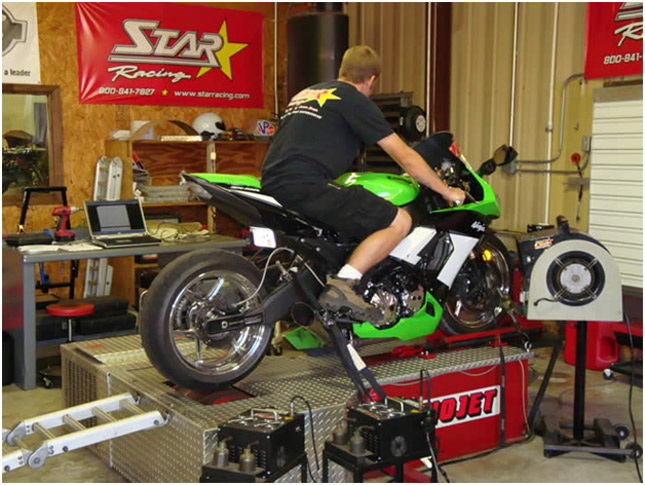 Fuel Injection on the Track:
Pros:

1) Precision, smoothness and are much crispier than carburetor.
2) Tuning/Remapping is easier if maps are available for different conditions and purposes.
3) Learning is easier as ECU can log different conditions of the track and the motorcycle and adapt to different ratios for FI
4) Dyno tests. This shows how the Bike is performing and maps can be altered to achieve different results.

Cons:

1) High costs involved.
2) An electrical failure is something which can be rally dangerous.
3) Fuel of highest octane is needed. Impurities in fuel can harm the engine and the FI
This is just the tip of an iceberg of the Carburetors and FI technology. We urge you to dig even further. You should go deeper to really know about how these technologies evolved and how did it changed the world.
Verdict:
There is nothing black or white. Carbs are beneficial in some situation but not every time. Same goes with FI technology too. There is no throwing away carburetors anytime soon. However, motorcycle manufacturers are turning towards FI technologies as they did with cars. Still there is no denying that carburetors in Motorcycles can survive due to what they have to offer. Rest, Only the time will tell.
By:
Rituraj Sambherao