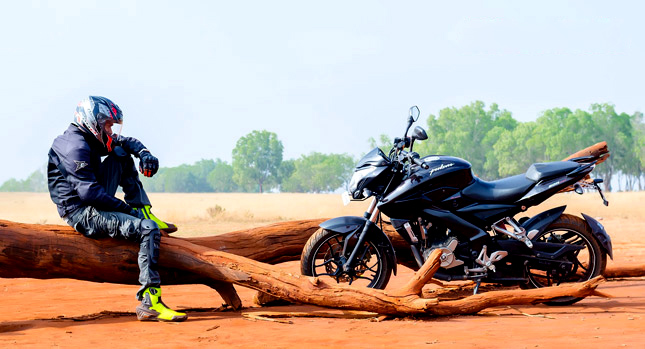 Every one of my friends owns a Naked motorcycle, they all look the same. I can't tell the difference between 2 Yamaha FZ of the same colour. Tired of this laceration of seeing identical motorcycles everywhere, I went out on a journey to free mankind from the clutches of boring standard equipment and common styling. So, here is a list of top 5 mods for your Naked Motorcycle.
1: Fender Eliminator Kits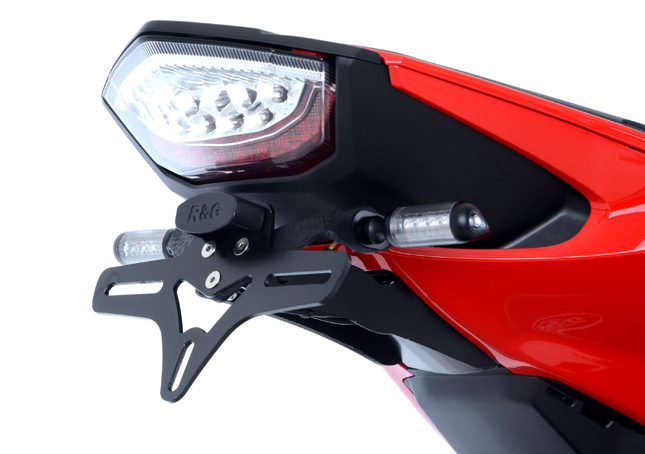 Riding your bike with a stock fender is a torture on the Naked characteristic of your motorcycle. Be it Pulsar 200 NS or Yamaha FZ 2.0, the stock fender robs their look and natural beauty. To prevent this crime from happening, get a fender eliminator kit. They cost around Rs 1200-2000 but make a world of difference to your motorcycle. Not only they make the rear section of your bike look clean and minimalist, they also offer a better view of the rear Tyre when you perform a burnout. Especially in bikes like Duke 200, Yamaha FZ2.0 & 25 you need to show off your fat tyre to justify their awesomeness.
2: Tyres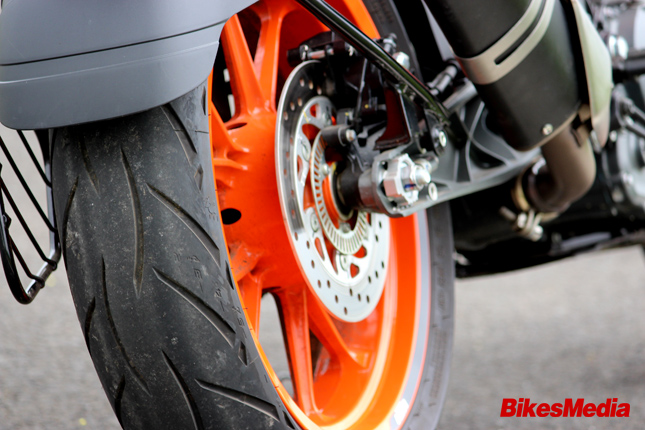 Skinny tyres are a problem for RTR 160, NS 160 and Pulsar 150 owners. The fender eliminator kit will look like incomplete if you have a skinny tyre. It's better to upgrade to a bigger tyre if you want that awesome rear section look on your naked motorcycle. If you're wondering how to choose the best tyre for your bike then we have a whole article dedicated to it which you can check out
here
. Also, make sure that the tyre upgrade from your current tyre should be within 2% of the current tyre's circumference.
3: Frame Sliders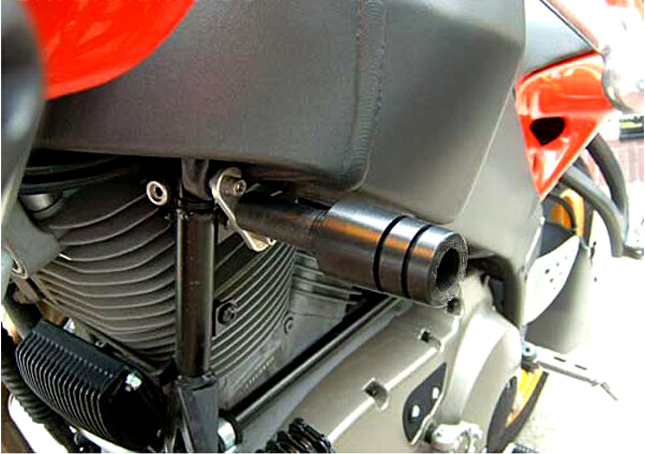 I don't recommend this for the beginner riders but if you have enough experience in the saddle then go for it. A leg guard is a very useful safety feature on your motorcycle but it stains the sleek design of the bike. You can replace them with a frame slider for a sleeker look, these will not offer as much protection as a leg guard but it will certainly protect the body panels and paint from any scratches. Frame Sliders are a good option if you are a regular track rider and don't like constantly removing and installing your leg guard.
4: Grip protection guard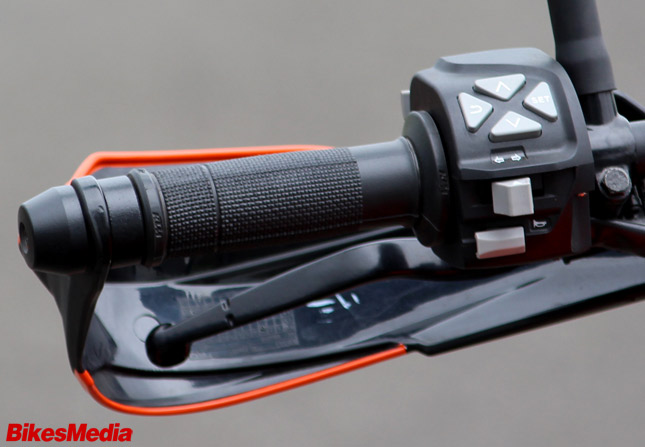 It is a tough job riding a Naked bike on the highway because of the wind blasts. Since your entire body is already exposed to oncoming high-speed winds, you can at least protect your hands and fingers from them. A grip protection guard protects you and your levers from sand, rock and pebbles. These protectors are especially useful if you're going off-road and don't want to damage your levers in the middle of the trail. Grip protection guard comes in all shape, colour and sizes as per your requirement.
5: Steel braided lines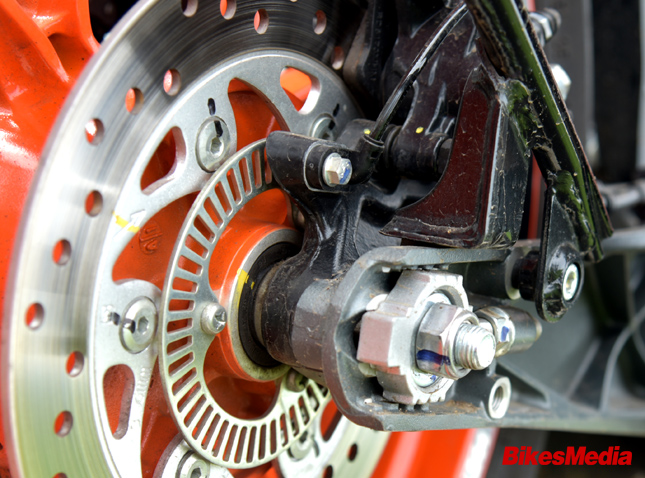 This mod doubles up as a mechanical upgrade as well. Steel braided lines perform three functions, they look good, offer better protection and provide better brake feel. An accidental cut or leak in your rubber brake lines can leave you stranded or worse. A steel braided line is very effective against any rock or debris that you might encounter on your route. It even provides better bite feel from your brake levers for efficient braking.
RELATED ARTICLE: Popular Motorcycle Accessories- All you need to know
All of these mods are cheap and effective so you can make your ride look "Special" without breaking your bank. Do you agree with our list? What's your favourite mod? Let us know in the comments below and for everything related to Motorcycles, stay tuned to BikesMedia.
By:
Yetnesh Dubey