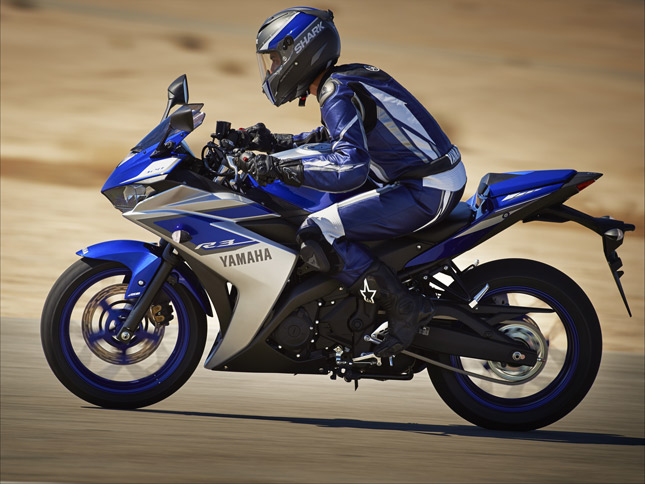 Motorcycles are an interesting breed of machines. The kind of different motorcycles we have on offer today can blow your mind. We have sportsters, cruisers, tourer's, ADV's, supermoto, dirt and many more. All these bikes look and perform just as they are meant to. Among such a crowd there are bound to be imposters which can fake being fast. I am talking about those motorcycles which are made to just look fast but not run fast. From a distance, these motorcycles may seem like your everyday performance machines but a closer look reveals the truth. So if you want to be that guy who can judge a bike's performance based on the first look, then this article is for you.
We are going to talk about different components of a bike which can be inquired to ensure if it's a performance bike or not. We will take a look at the components which can be deceiving and which can't be. Let's Begin:
1 Front forks: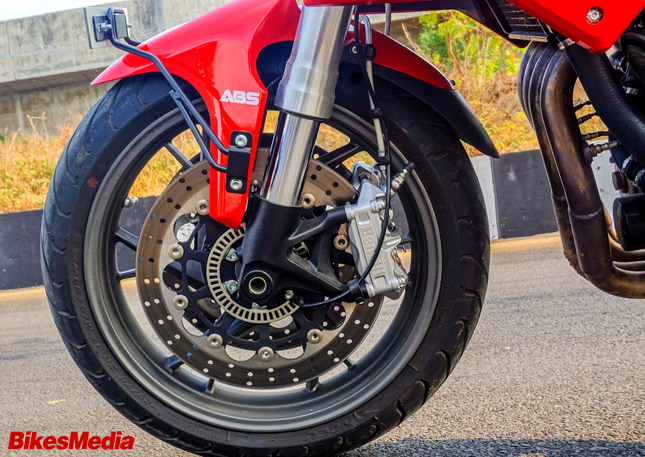 This is one of the parts of a motorcycle which is hard to use for "show off" if the performance is weak. The manufacturer or the custom builder cannot install a big fork without compromising the rideability of the bike. The size of the fork depends upon a lot of factors, including bike's weight, type of usage, top speed etc. The size of the forks goes up as the performance demand increases. So if a bike has skinny suspension it's not a fast one. Earlier the orientation of forks was also a judging factor of bike's performance. Upside down forks (USD) offered better handling than the right side up forks and they still do, but with modern day precision tuning, the conventional setup is being used in a bike like Kawasaki Ninja 400. Any fork size upward of 41 mm is an indication that the bike is fast.
2 Riding position: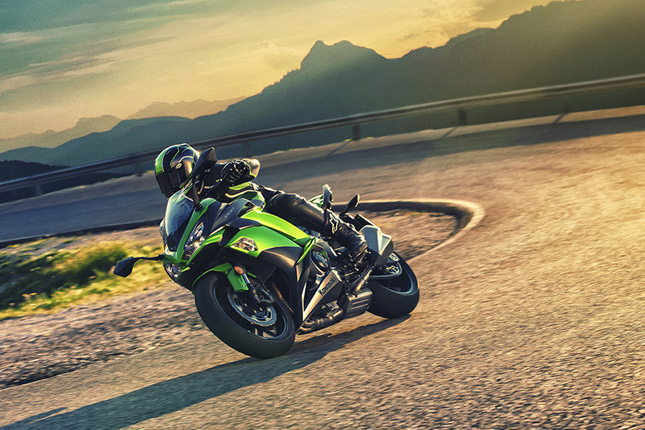 This prediction is true in most cases but not for every motorcycle. An aggressive riding position ensures that the bike you're riding is bloody fast. Numerous examples like KTM RC 390, Ninja 400, Yamaha R6, all have the same position and a performance to prove why. A forwardly biased seating allows the rider to become more aerodynamic by tucking on the fuel tank. This position also provides a lively feedback from the front end, enabling you to prepare for every step ahead as you lean into the corner. In case of naked bikes, this becomes an exception because almost all middleweight naked motorcycles have an upright riding position. Still, even in the case of big naked bikes like the FZ-09 or FZ-10, the aggressive riding position sees a return.
3 Handlebar: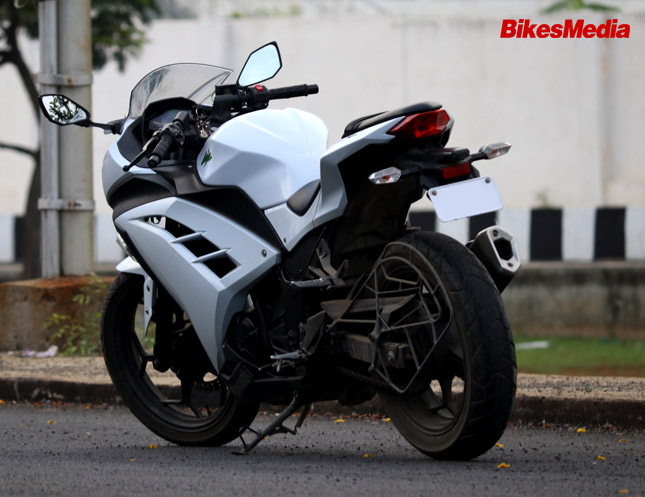 This point is true in the case of sportbikes, the low placed clip-on handlebar is a good indicator of a motorcycle's performance. Take R15 V3 for example, it has the same clip-on handlebar, and it delivers the most power in the 150 cc class. Although the bike is limited by the engine size, it can still punch its way up to the 200 cc segment easily. Another example is KTM RC 390, which can do 0-100 in 5.39 seconds. A variation of this handlebar is "Raised clipons", which can be found on sports tourers like Pulsar and Apache. The handle, in this case, is raised from the centerpiece to make the ride a little less aggressive.
Now, let's talk about the unreliable way to judge a bike's performance.
1 Engine Size: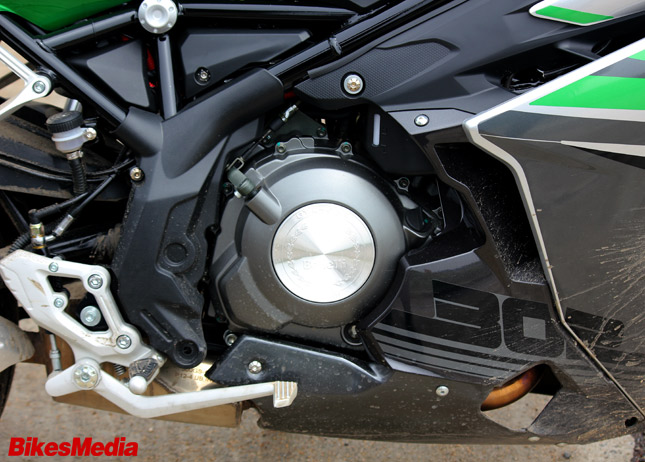 In modern times, using Engine size to compare a bike's performance, is an unreliable method. There are numerous examples of bigger engines making pitiful power and torque. Royal Enfield's 350 cc power plant, is the most famous specimen in this case. It produces only 19 BHP of power and 28 Nm of torque, compare it to other engines in its class and you can easily see the difference. Even in the case of sportbikes, engine size is more or less a random factor, because the Kawasaki Ninja 636 makes more power and torque than the Ninja 650.
2 Tyre Size: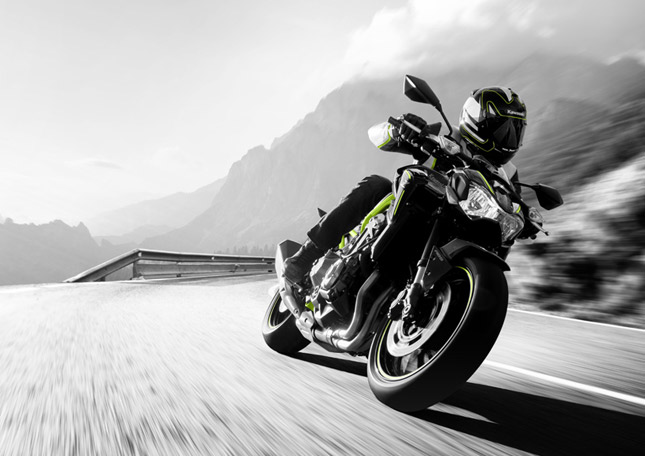 Never judge a bike with the type of tyres it's using. Anybody can replace a 120 mm tyre with a 140 or a 150 mm one. His bike's performance will die a slow death but in the process, he will manage to fool everyone. For example, Honda CB Hornet has a rear tyre size of 140/70 while the Bajaj Pulsar 220 has a 120/80 sized one. But the Pulsar 220 can easily run circles around the CB HORNET.
There you have it, with these predictions you can make the judgement of a bike's performance, much more accurately. It is a little bit unconventional but it's way better than screaming "No replacement for displacement".
For everything related to Motorcycles, stay tuned to BikesMedia.
By:
Yetnesh Dubey