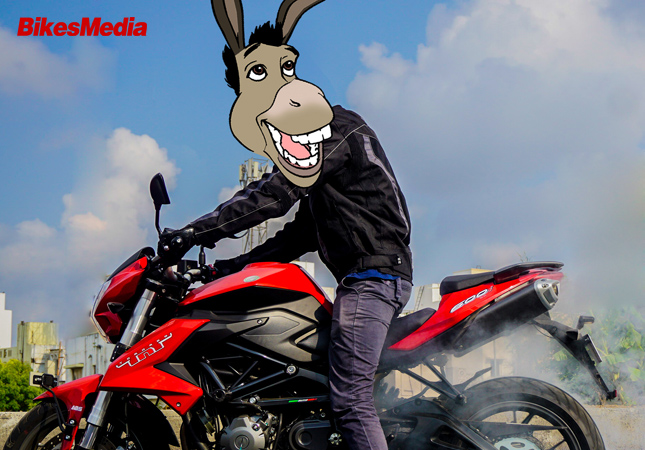 I have been witnessing this phenomenon quite a lot in recent times. It is not only limited to the fans of a particular motorcycle group but these toxic fans are scattered everywhere. The definition of a Toxic Fan according to urban dictionary is:
A group of fan that acts like a jerk and the one who bring negativity thus destroying the fan community. This includes all geek community (Cartoon, games, art, book, anime/manga, film etc) and also outside the geek (Politic, sports). These fans are actually the one destroying fandom from within.
The childish act from a small group of toxic fan really gives a bad image for the public.
The Most F***ed up Z800 at Indian Bike Week:
Now that we know what it means to be toxic let's see how these guys manage to throw up on the happiness of other people. A few months back, during the time to Indian Bike Week, an incident occurs, when a rider posted a story about another man's display bike. He mentioned the owner's Z800 as the most f***ed up Z800 in India. This angered the primitive brained owner to a point that he succumbed to his natural state and started acting like a cave-man along with his friends. He thrashed the guy who posted the story and made him beg for forgiveness in front of everyone.
Nobody came to the rescue of the guy initially but later people talked about this on the Internet and condemned this act of Ego-display. Such an event is obviously a mood-spoiler for everyone. Conflicts are part of any such event by using physical force like an animal is no solution.
Tug of war Videos:
The good ol' tug of war. It should be a fun experience to test the torque of your motorcycle while doing some burnouts, but sadly it isn't. The comments on these type of videos show the ugly, unfiltered face of the motorcycling community. They range from personal attack to racist comments. There are many instances in which if a guy from North-east region comments something, then he will be called out with an insulting name and same goes for people from south India. People even seem to call other commenters out based on different religions, thus proving once and for all that a simple tug of war video is enough for us to forget the communal thread of our community and go full retard.
More stupidity and no action:
Like I said above, conflicts are a part of any motorcycling event. When people are surrounded by so many motorcycles, it is natural to have the adrenaline up all the time. So, instead of acting like a lunatic, people should put their money where their mouth is. If you think, someone is insulting your bike, challenge him to a drag race and let the dirt you leave behind, shut his mouth up. If you think you can perform a better tug of war, then straight up call out the guy for the same. The smoke from his slipping tyres will choke his ego. You all are riders, not wrestlers or politicians.
Solve issues using motorcycles way
, not with hate speech and coward tactics.
It is important for us to talk about this stuff because already a lot of riders don't like to ride in Motorcycle groups, as the fear of "being treated badly" predominates the bonding with each other on a ride. The whole purpose of riding with other people is to understand them as a person. A motorcycle ride reveals not just how fast a bike can go from 0-60 but your character as well. If you're riding a Kawasaki Ninja 1000 then maintaining pace with your friend on Pulsar 200 RS is not considered a charity but a show of respect for Motorcycles. So, if you're feeling too elite for your brothers on 2-wheels and if you can't handle simple jokes and criticism, then do all of us a favor and stop calling your self a rider.
By:
Yetnesh Dubey