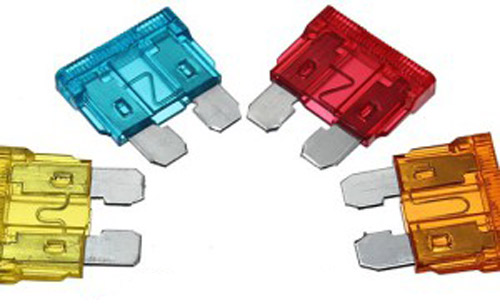 There are a lot of things we are ignorant about in life and fuses are definitely one of them. We have them everywhere in our house, in our vehicles, in offices; in short any place where electricity plays its part, fuses are needed. Earlier none of the bikes would have fuses and there was a reason for it. It was not meant to be a cost cutting thing, but before there was never seen for a need for it. The bikes would be basic; having just a headlamp, a horn and some indicator, and even those would not be that powerful. Plus the battery would also be a pretty small capacity one which meant not much safety issues to worry about as well.
But today the electronics in bikes have become a lot more sophisticated. There are expensive
ECUs
,
Fuel Injection Systems
,
Traction Control
,
ABS
, Projector Headlamps,
LED lights
and we also have the knack to put in more add-ons like a phone USB charging point, stronger headlamps, extended fog lamps and the works. Even if you attach them to the engine's alternator, still the majority of the power is going to be drained from the battery. That means a lot of wiring and chances of shorting the wires.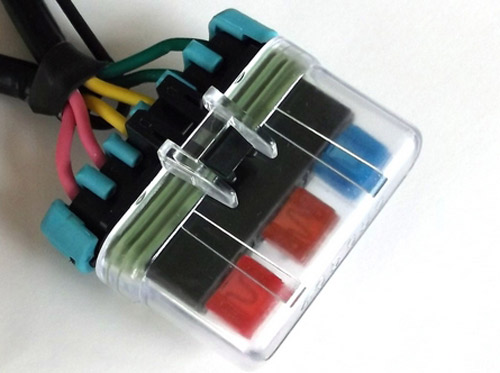 Now if any of those wires short even by mistake, there will be excess current flow into those electronics than it can handle and it will simply blow. Worst case scenarios includes your bike catching fire and trust me, you do not want that. So the best way to avoid this from happening is to get a fuse. A fuse is your absolute savior for pretty much anything and everything. It gives its life so that your bike and its electronics live on. It is literally the first and last line of defense for your bike's entire electronics package. You should never underestimate the power of a fuse.
Bikes today generally come with 2 fuses for everything. There is one main fuse, and then there are individual fuses for each part. There is a reason for it actually. All the electronics in our bike have some kind of demand for a current which is measured in watts. So that much amount of load is supplied by the battery to that unit. Suppose if any of the wiring inside gets short and suddenly your headlight which might demand 55W gets a supply of 120W. The answer is simple; it is going to blow and that too big time.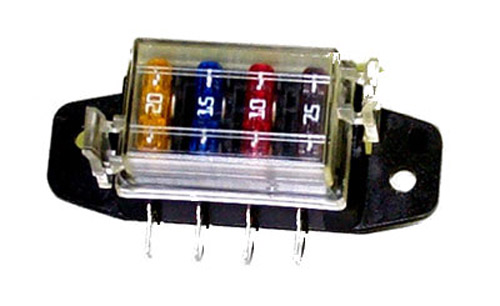 In this case since there is a fuse guarding the headlight, so when the huge amount of current comes in and passes through the fuse, it surpasses the resistance rating of the fuse resulting in burning of the fuse or simply melting of the fuse wire. This way the headlight does not receive the excess current and it is saved while the fuse goes off. Now all you need to do is to change the fuse to the headlamp and get the wiring sorted out and you are good to go.
This was for individual fuses; it is the last line of defense. But there is always a main fuse connected right at the start of the battery connection. That is because all the electronics when they work together demand current from the battery together at once. This creates a total higher demand from the battery which the battery complies because that is its job.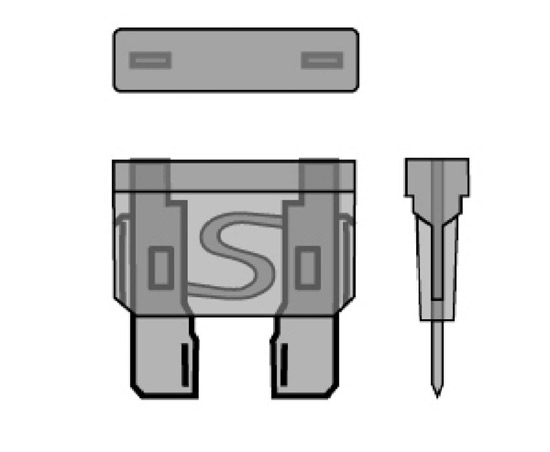 Suppose all the electronics together demand say 250W of current supply. But then something happens and the battery happens to supply a huge 320W of current. Then here the fuse at battery's start comes into play. It is only rated for the highest amount of current the bike will ever demand in any case. But if that surpasses, then it is not a good situation and the fuse blows away literally saving the entire bike. This is exactly how fuses save your bike day in and day out from any kind of mishap. So next time if you are planning to get any add ons for the bike which demands connecting that unit to the battery, make sure there is a fuse attached for safety and protection purpose, else a small mis-wiring and your costly part will be just a heavy lug for the bike which you definitely do not want.
So do make sure your bike is fused up and make sure the wiring of the bike is also proper at each service internal. Make sure only a trained personnel handles the wiring and electronics on your bike. Ride hard, ride safe and stay tuned to BikesIndia for everything on two wheels.
By:
Pratik Patole