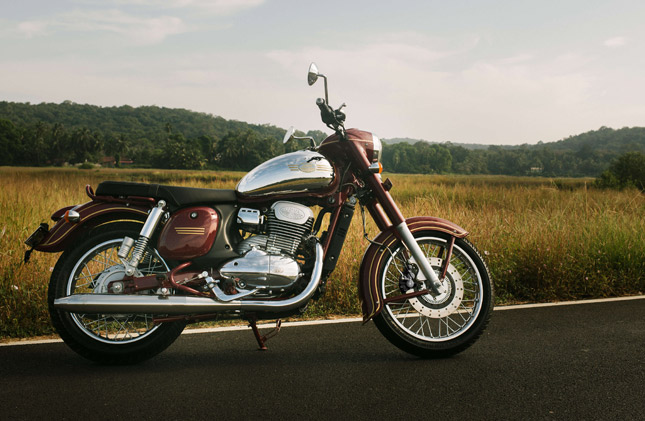 Until now, we have accepted the fact that Classic motorcycles have old school performance. They are not meant to be ridden hard or leaned into the corners. Instead, they are meant for easy riding and everyday commuting. The most famous and probably the only affordable Classic bike available in India is the Royal Enfield Classic series. These bikes certainly look the part and for many years they have taught us that their poor engine performance is their charm.
To be honest, I'd be hard-pressed to disagree with that fact after 15th November 2018. The reason being the launch of Jawa Motorcycles in India. They are coming back to the market after decades of absence. These bikes are featured with old-school styling and a retro look without compromising on performance.
The Jawa Motorcycles are powered by a liquid cooled fuel injected single cylinder engine which produces around 30 HP delivered in a linear fashion. The new engine is a counterbalanced unit meaning it will produce little to no vibration. Compare this unit to the Royal Enfield and you've got a winner.
Jawa motorcycles are also featured with a lightweight chassis made up of high-quality components. Currently, the fully loaded Royal Enfield gunmetal grey classic 350 with ABS has an on-road price of Rs. 1.80 lakh, Even If the Jawa motorcycle overshoots this range by Rs. 10,000, it'd still be considered more value for money due to its superior engine.
To clarify, the reign of Royal Enfield might not be over yet but a worthy challenger is approaching and it is approaching fast.
By:
Yetnesh Dubey