No biker has ever said that he hasn't fallen at least once. Accidents are part of what we do. Some people are fortunate to recover and some aren't. Welcome to the dark side of all the fun, glamour and attention. There are various reasons to crash. Wrong anticipations, pushing way beyond the limits and sometimes because of the mistake of others. When a biker crashes badly his life changes. The way he (Not being gender biased of course) looks at things.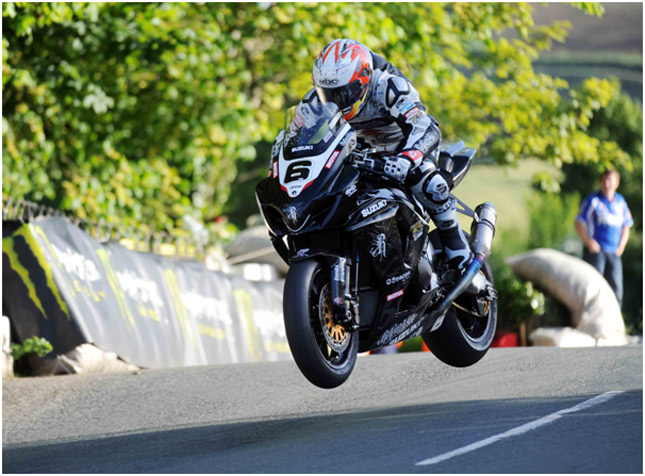 Most people might conclude that accidents are bad, really bad. You break your bones, your bike, you get scars, sometimes damages haunting you all your life. However, is it really as bad as we think? Yes and No. Crashes can and will leave you bed ridden for months but they teach you valuable lessons. Sometime changing your perception about life and the way you see this world.
The most important thing a crash teaches you is about the people in your lives. That's when we know that we have got friends and family that will stand by us in the worst times. That's when we know how valuable our life is to other people. And that's when you learn to fight the fight of getting better no matter how great the pain is.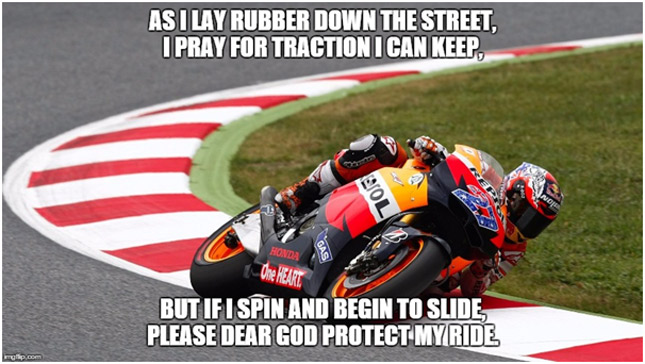 Crash is an important lesson of life. Those painful surgeries, those nights when you fight for a good sleep and the thought of not being able to ride your beloved bike. When you undergo surgeries thinking about recovery and riding the bike again but deep down knowing that it might take a while. Ask any biker, what the most painful thing in a crash is , Its always about being apart from your bike and the riding. The restless and paranoid times between crash and full recovery. The damage is way beyond external. Accidents make a biker more mature. A biker becomes a self-improved version of himself after the crash. Knowing the seriousness of this madness he has and will be doing.
Let's talk about recovery. Wounds may heal but the trauma remains. Those hesitations in taking that corner as fast as you can or just revving up to the redline, which landed us in the hospital. But you do it anyway, step by step overcoming your fears and getting better at the very cause of the crash. Life is a lot like that. Crashes turn a biker into fighter to fight for what he loves the most.
A crash is the wall between a brave biker and a courageous one.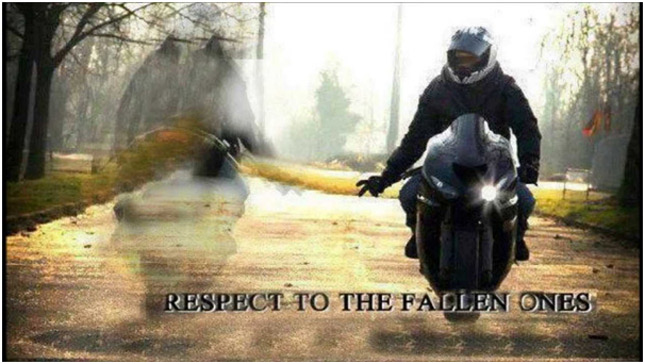 Some of us are not fortunate to get that chance to fight again. We had those people among us who could not win the battle against the damages. Life and death is not black and white. There's a grey area in which we live in. Fighting with everything to stay alive. Knowing that death is unpredictable, still going all out on that road to just say
"F**k it to the life!"
By:
Rituraj Sambherao