The middleweight motorcycles offer a perfect blend of sports performance and everyday practicality. Here are 5 such bikes which can make your life interesting without burning your bank account.
1: Kawasaki Z650-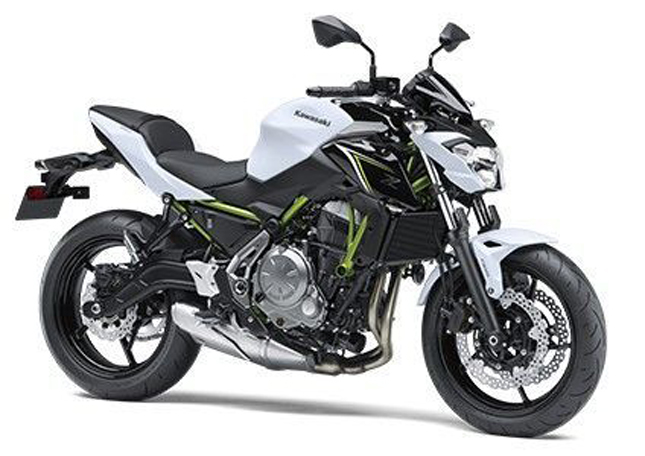 Although the 650 cc engine from Kawasaki is also used in Ninja 650 and Versys 650, the Z650 is the best one to choose if you're low on budget. It offers a naked design which makes riding it in traffic and city conditions easy. It makes around 60 HP which is more than enough for the highway. It is available at an Ex-showroom price of Rs 4.99 lakh.
2: Harley Davidson Street Rod-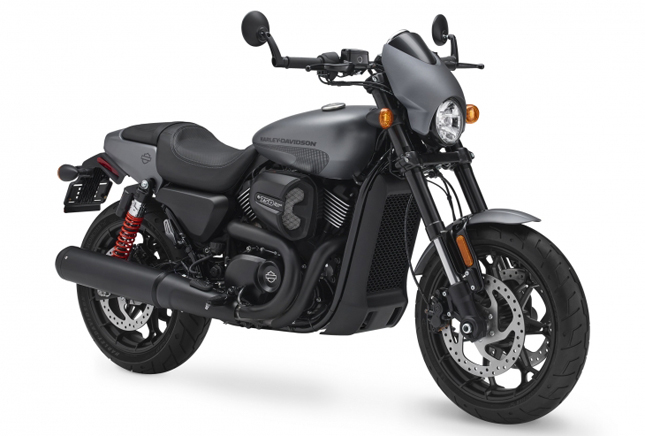 At Rs 5.86 lakh (ex-showroom), the Harley Davidson Street rod 750 doubles up as a Harley roadster and as a scrambler. It features one of the few liquid cooled engines which the company has ever made and it makes around 62 Nm of torque, while power is somewhere between 50 to 55 HP. The liquid-cooled Revolution-X engine has a redline of 8,000 RPM, which is quite unusual for a Harley. Nonetheless, it is one of the best handling Harleys out there.
3: Suzuki GSX-S750-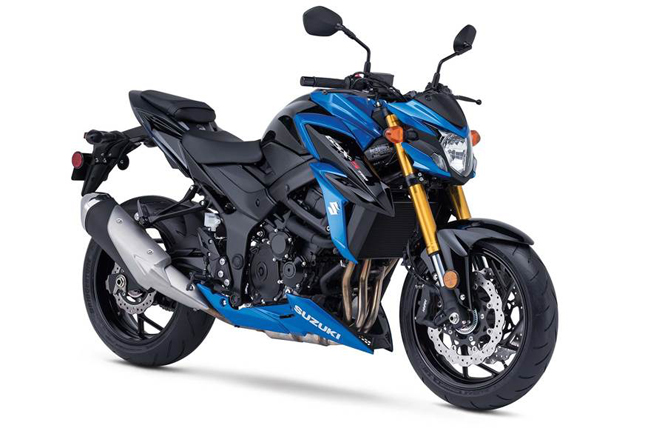 The inline triple from Suzuki is ready to take on the Indian roads. With critics calling it the most rider friendly naked superbike in India, the naked GSX-S 750 checks all the important points. It has a linear power delivery, a smooth fuel injection system, Precise ABS and a three-mode traction control. There is also a feature known as "Low RPM assist" which prevents the bike from falling below a certain RPM. At an ex-showroom price of Rs 7.45 lakh, it's an expensive but a great place for beginners.
4: Triumph Street Twin-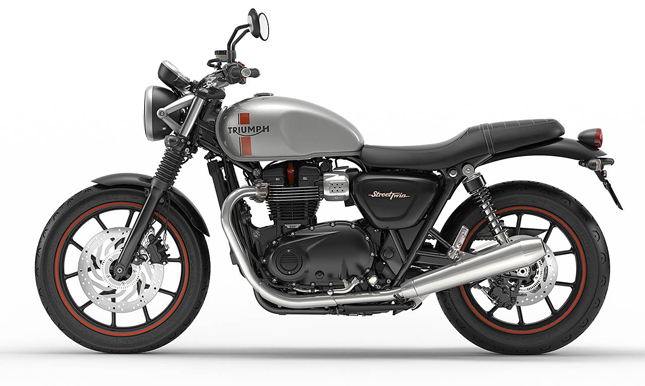 The high torque engine of the T100 in a relatively cheaper price tag of Rs 7,70,000 (ex-showroom), is a great deal. Add to it the classic styling of triumph and you've got yourself an easy to maintain roadster. The street twin is basically a T100 with modern styling. It makes the same power and torque and has the same traction control. It is relatively sporty because of the alloy wheels and stripes on its fuel tank. The bike is the most affordable Triumph which you can buy in India.
5: Kawasaki Vulcan S-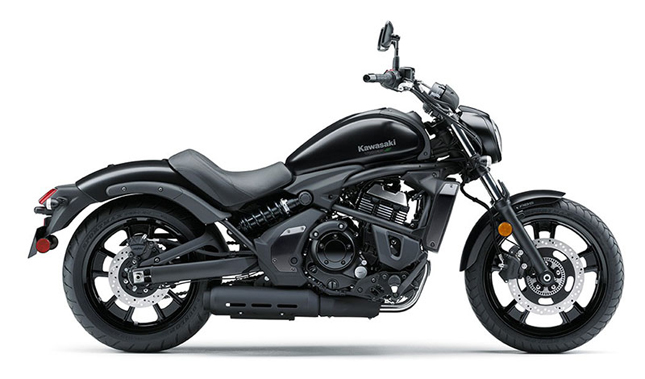 One of the cheapest cruiser in India with an adequately long wheelbase and rake, the Vulcan S is simply a great bike overall. The low seat height and the forwardly extended handlebar makes it easy to ride. The 650 cc liquid cooled engine is tried and tested, so there's no complaint in that department. It is just an unusual choice for a cruiser as this category is mostly dominated by American and British motorcycles. It has an ex-showroom price of Rs 5.58 lakh.
I hope you guys find this list useful and I didn't want to do the unoriginal list of including Ninja 650, Z650, Versys 650 and calling it a day. It's been done to death, that's why all the examples that I included are the most recent ones.
By:
Yetnesh Dubey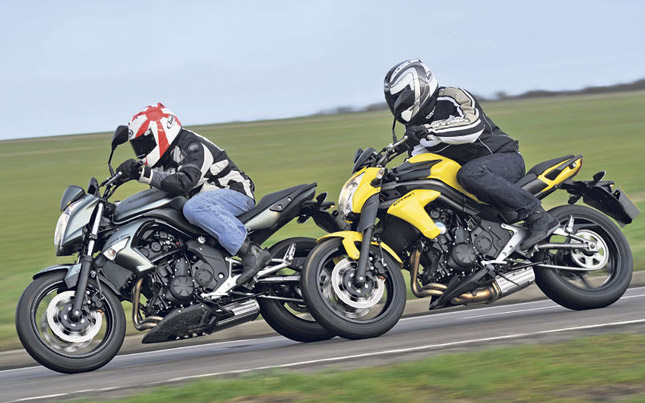 List Of Naked 650cc Sportbikes In India
Originally posted on: 19th Oct'14
The beauty lies in the eyes of beholder, this fact is appropriate for types of motorcycles available. On one hand a bike lover admires and appreciates the inherent beauty of every machine, be it classic, cruiser, supersport bike or naked on the other hand every biker has inclination towards certain type of motorbike.
The choice in Naked street bikes have increased with the recent launch of Kawasaki Z250 and ER-6n, where 650cc class is still restricted to the options available with Twin cylinder engines more there are bikes like Triumph Street Triple with inline -3 cylinder engine and the upcoming Benelli TNT 600i with inline-4. Hopefully in near future we would get almost every motorcycle in our country which is available internationally.
Honda is coming with CBR 650 made in India, as confirmed by Honda the production will start by next year. This would be the first made in India 650cc inline-4 motorcycle ever produced in India. This would certainly change the biking scenario in our country as not only we would get CBR 650 without any direct import duty but also the cost benefits would be passed on to the CBR customers to a greater extent. This means an affordable inline-4 cylinder 650cc bike will be on sale with local sales and service support by Honda Motorcycles & Scooters India (HMSI).
While Honda has announced the local production of CBR 650 by next year, the Pune based DSK Motowheels has gone a step ahead by signing a joint venture deal with Italian brand "Benelli" which is managed by a Chinese company. The DSK Benelli have announced the plan to launch not one but five models of Benelli Motorcycles ranging from 300cc to 1130cc naked sportbikes and the bikes will be available through CKD route.The launch will also consists of 600cc naked bike namely Benelli TNT 600i and these bikes will be officially launched within this calendar year only, this also means we would get our hands on Benelli's TNT 600 inline- 4 cylinder bikes prior to Honda CBR 650.
Today we have variety of options in 650cc naked class ranging from parallel twins, V-Twins, inline-3 and inline-4 cylinder bikes from different manufacturers, lets have a look on them with brief description and tech specs:
1. Kawasaki ER-6n
649cc, liquid cooled, inline-twin engine
72.1 PS of Power
64.0 Nm of Torque
204 Kg Kerb Weight
16 L Fuel Tank
Rs 4.78 Lacs Ex- showroom, Delhi Price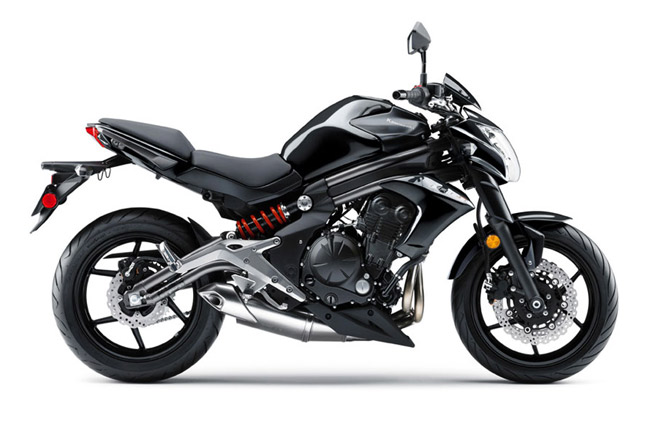 See Full Technical Details Of Kawasaki Er-6n
Kawasaki ER-6n is essentially Ninja 650R without fairing, it is comparatively lightweight and nimble machine and considered as best bike for those who want to graduate from 250cc class to 650cc class. The ER-6n is equipped with double front disc brakes which are mounted on the Telescopic front suspension whereas at the rear offset laydown single-shock does the duty. The bike has 2-1 under belly exhaust setup.
2. Hyosung GT 650N
647cc, liquid cooled, V-twin engine
73.6 PS of Power
60.9 Nm of Torque
208 Kg Kerb Weight
17 L Fuel Tank
Rs 3.87 Lacs Ex- showroom, Delhi Price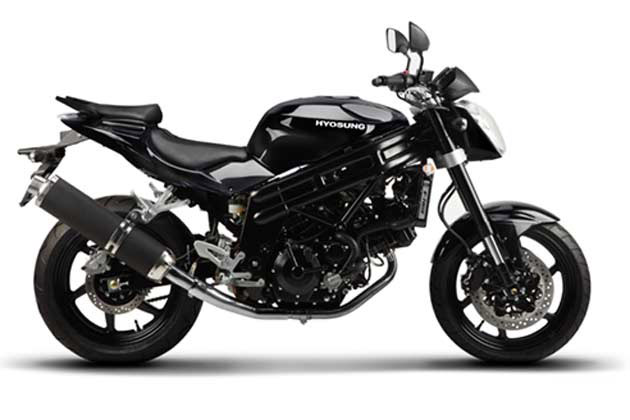 See Full Technical Details Of Hyosung GT650N
Hyosung GT650 N is a naked avatar of GT650R, it is a powerful machine but lacks in refinement. The quality of this Korean product is not at par with its Japanese counterparts but Hyosung is evolving fast and some of its latest offerings has shown tremendous improvement. The Hyosung GT650N is by far the cheapest naked 650cc machine available till date but for those who seek perfection the GT650N will be a bit let down even at this price tag. To justify its worth and to further penetrate deep into the Indian market Hyosung has to cut the prices of its products significantly.
3. Triumph Street Triple
675cc, liquid cooled, inline- 3 engine
106 PS of Power
68.0 Nm of Torque
183 Kg Kerb Weight
17.4 L Fuel Tank
Rs 7.5 Lacs Ex- showroom, Delhi Price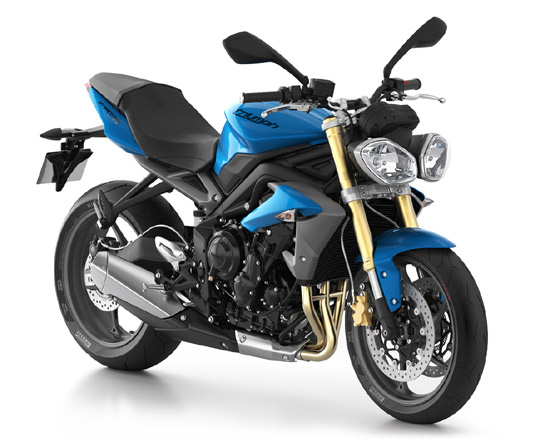 See Full Technical Details Of Triumph Street Triple
Triumph Street Triple is a fantastic bike with best in class power to weight ratio. It is also the most powerful naked motorcycle available in its class. The British marque is equipped with inline triple cylinder engine which gives the best possible combination of power and the weight. The Street Triple is also the most expensive bike amongst its competition but its a worth shelling every penny on it.
4. Benneli TNT 600i
600cc, liquid cooled, inline- 4 engine
82 PS of Power
52 Nm of Torque
208 Kg Kerb Weight
15 L Fuel Tank
Rs 5.5- 6 lacs (Estimated Price)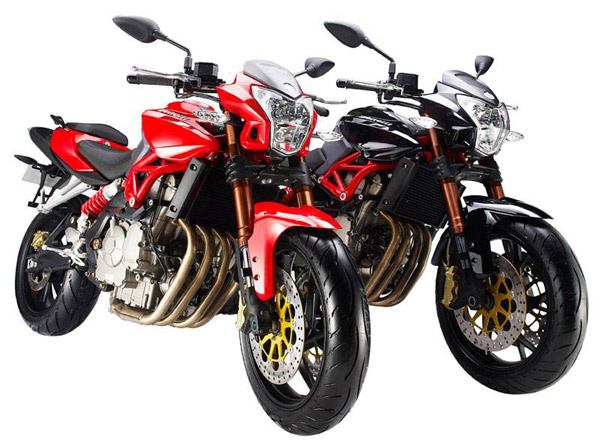 Benneli TNT 600i would be the first inline- 4 cylinder 600cc bike officially available on sale in couple of months from now. The naked Benneli TNT 600i looks absolutely stunning with exposed inline 4 and Trellis frame. The under seat Exhaust is also eye catcher and reminds the Honda CBR 650RR from derier.
Overall we have a win win situation as customer we not only are getting multiple options to choose from different manufacturers' offerings but also we are getting the cost benefits of cut throat competition among the manufacturers.
By:
Farhan Kashif