2016 marks the beginning of a new era in the history of the Motorsport, with a major overhaul in the regulations in term of both Hardware and Software. Hardware involves the introduction of a new spec tire manufacturer and a new spec ECU. In this article we'll be focusing the former part, the Tires.
Bridgestone is a name associated with motorsport for a very long time, in both two and four wheeled racing. The Japanese marquee has been a part of the sport for a lot of years and has been the spec tire supplier from 2009 to 2015. Though Bridgestone was keen to withdraw from the sport in 2014 itself, they were kind enough to supply the grid for another year in order to allow the successor to do their research and be race ready in 2016.

The iconic Japanese marquee will be absent from the grid starting 2016. Michelin has taken over as the successor of Bridgestone in the sport. The regular riders were allowed to test the tires for them though they were under contract with Bridgestone, but the mules ran without any insignia and riders were forbidden to comment and compare the Michelins with the Bridgestones. Valencia 2015 was the first time they ran with the Famous "Tire man" insignia on the front fenders of the bikes.

The very first comment about the Michelins when they were tested in Valencia- "The rear is Exceptional, the front is mediocre". Indeed, the French rear provided exceptional grip and improved the ride coming out of corners thus increasing corner exit speed but on the contrary, the front end wasn't as confidence inspiring as the Bridgestone. Post season testing saw almost everyone crashing out by losing the front, as the front tire tended to "Fold" under braking.
Michelin has worked through the winter improving and testing out new tire carcasses and compounds with test riders like Michele Pirro (Ducati) and Mike Di Meglio (Aprilia) and has improved the front end stability considerably. The less front grip means the bikes will be more biased towards the rear and the riding styles will be less punishing on the front end.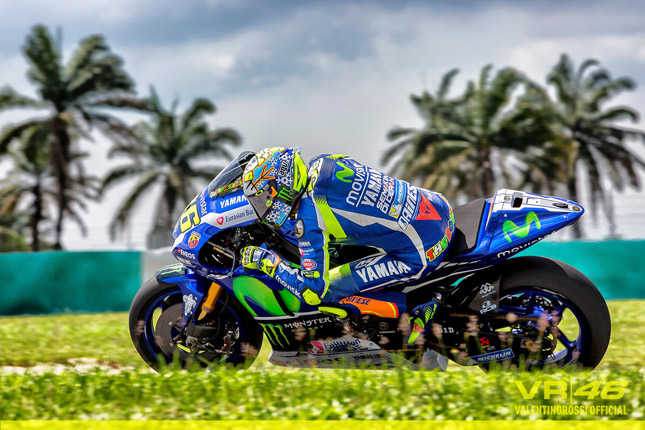 But Safety of the French rubber became uncertain, as a rear tire exploded at a very high speed. Loris Baz's Avintia Ducati GP14.2's rear tire gave away forcing him to crash and walk away miraculously. The Ducati Desmosedici had a new set of tires when the incident happened and that happened at a speed of 290 Km/h at the end of the main straight of Sepang. Thus Michelin withdrew the soft option rear from the allocation for safety purposes.
Has Michelin done their homework? or were they in a rush to complete the project within the deadline? will this be the last time we'd get to see a blown tire in MotoGP? Time will tell.
By:
Suraj