The crankshaft is a mechanical part of an Internal Combustion (IC) engine which converts the reciprocating motion of a Piston into a rotational motion. In simple terms, a Crankshaft is a part that converts the energy from moving Pistons to drive the Flywheel. The Piston is attached to the Crankshaft via
Connecting rods
, which are in turn connected by using Crank Pins. A
Flywheel
is connected parallel to the Crankshaft in order to reduce the vibrations exerted by motion of the Pistons. The Flywheel also stabilizes the rotation in a multi cylinder four stroke engine.
Construction: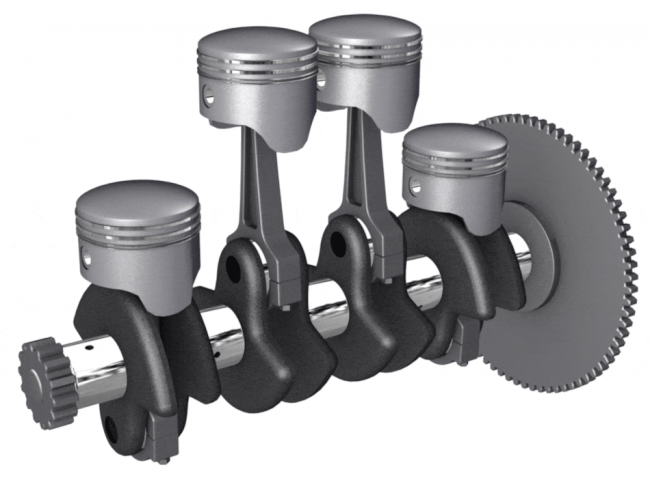 Crankshafts in motorcycles are usually made by two common methods, Machining or Casting/Forging. Machining is the oldest method of producing Crankshafts, in which large metal billets (vacuum remelted steel) are machined in the required dimensions using milling machines or lathes.
Modern motorcycles get forged or cast Crankshafts due to its ease of manufacturing and reliability. High performance machines use forged steel or aluminum Cranks due to its lightweight, compact size and torsional rigidity. Though machining is cost effective, there are noticeable defects like improper chipping of metal.
Racing Crankshaft: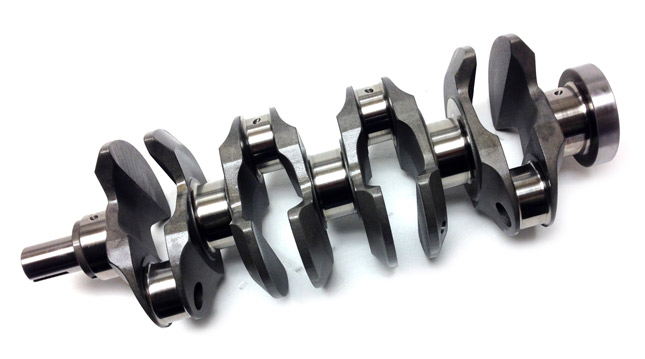 In racing, the engine needs to be as light as possible. The main part engineers focus is the Crankshaft, as conventional ones weigh a bit heavy to reduce engine vibrations. The racing Crankshafts are usually machined using high quality lightweight metals like aluminum, titanium or a combination of steel and aluminum. The alloys used are of aerospace grade and provides high performance under extreme racing conditions.
The Crankshafts are extensively lightened for quicker throttle response and less horsepower wastage compared to driving a heavy Crank. As a result, the rear wheel gets more power, comes faster out of corners and has less gyro effect during direction changes. There are more holes than a normal crank for better lubrication and heat reduction at high speeds.
By:
Aravind Rb