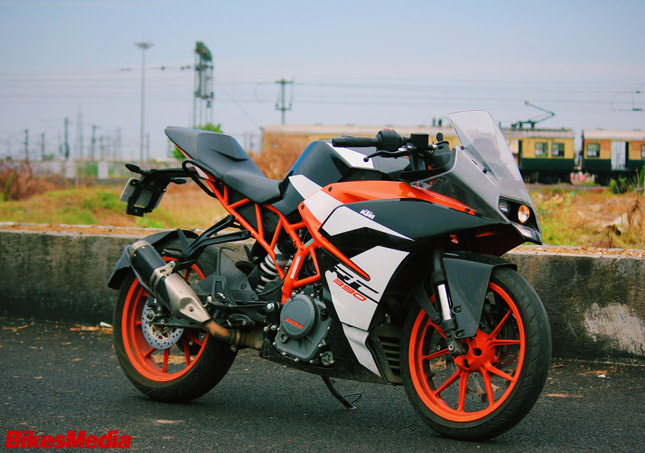 Motorcycle Fairing is important and it does play a major role in reducing Air blast while traveling at high speeds. Don't take my word for it, because I will prove, with examples, as to why having a motorcycle fairing is advantageous. To make a proper technical comparison, we will compare "Faired" motorcycles with their "Naked" counterparts. Thus, we can easily judge the difference which the fairing makes. Let's Begin.
Advantages Of Motorcycle Fairing:
Suzuki Motorcycles India had introduced an awesome bike called Gixxer, the 155cc Motorcycle made its debut in 2014 and had superb handling, punchy performance and awesome looks. The bike was capable of a top speed of around 117 km/hr but felt a little wobbly at High speeds. After a little while, Suzuki Motorcycles India launched Gixxer SF, which was the fully faired version of the bike.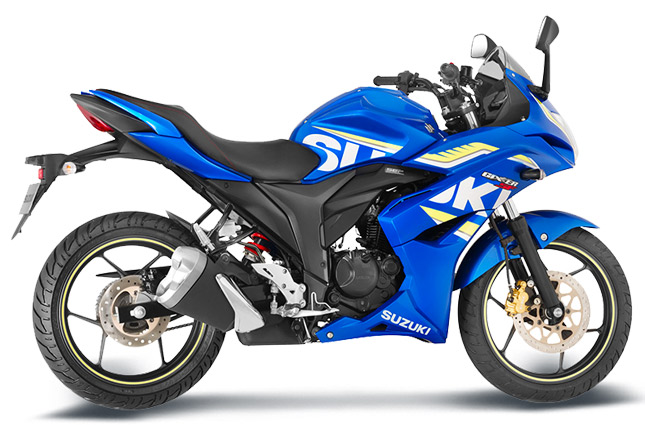 The Engine of the bike remained the same 155cc unit and even the weight too propelled by 4 Kgs. Despite all that the Gixxer SF was easily able to score a more stable highway run High speeds. The fairing provided decreased wind drag and increased aerodynamic stability at high speeds. All of these factors also contributed to the improved Fuel-economy of the Gixxer SF.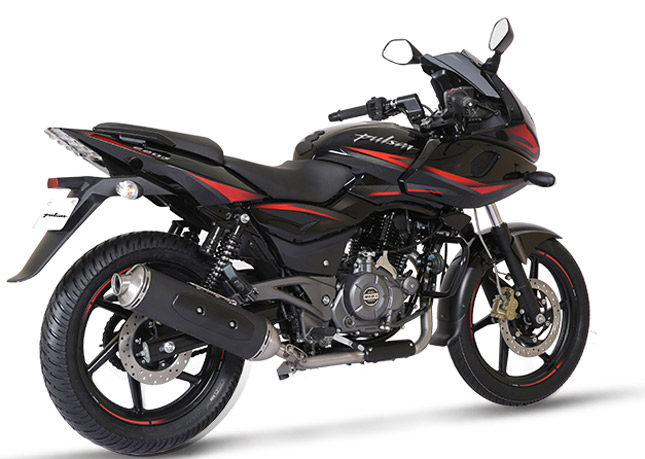 Another example is Bajaj Pulsar 220 F, before you say that Pulsar 220F has no naked counterpart, let me remind you of the "
Pulsar 220 S
". It was on sale for a very short amount of time because it didn't sell very well. To be honest, Pulsar 220 S(Street) was just as good as 220F, but it suffered from a big problem. It wasn't as fast as Pulsar 220F; the main reason was the high wind blasts which kept the bike away from the title of the fastest Indian. Riding with a fairing also meant that the big projector headlamp could easily be installed and the heavy front end also provided good feedback.
So better stability at higher speeds, good feedback from the front end and improved aerodynamics are most of the advantages you get from having a fairing. So let's flip the coin and discuss the disadvantages of having such a fairing.
Disadvantages Of Motorcycle Fairing:
* Low ground clearance:
Fairing often reduces the Ground clearance as it takes up a huge chunk of space, below and sideways of the engine. This often causes a difficulty if you're a big person with a lot of weight, as the underbelly of the bike will get scratched more than often.
* Limited Flick-ability:
A fairing reduces your bike's flick-ability as the heavy structure at the front, prevents you from cramming your bike into tight spaces. It is universally true that a naked bike can easily navigate itself through a tight traffic jam while the fully faired bike is bound to get stuck at one or the other place.
* Increased maintenance cost:
Most of the fully faired bikes don't come with a leg guard because the fairing takes up all of the space, so there is none left to install a leg guard. So, just one little accident or crash is enough to cause a big crack or scratch on your bike. However, you can always go for expensive '
Frame Sliders
' but that will cost you extra and eventually to the maintenance cost.
On the other hand in the case of Naked Bikes, you can drop those bikes all day and still the leg guard will do its job just fine. Also having an extra part, like a fairing means that you'd need to service any loose nut and bolts in it, which adds to the cost even more.
Final thoughts:
The topic of "Motorcycle Fairing" is as wide as the tyre on Ducati Diavel. It's because that there are many types of fairings. Ranging from fully faired ones to Bikini ones. All of them have their own traits and disadvantages. At the end, it's you, who needs to decide what type of fairing you're comfortable in seeing on your lovely bike. So let me make the selection a little objective for you.
Small Bikini Fairing
, which you see on Apache RTR 160 and 180, has a very small effect on Aerodynamic properties of the bike and doesn't even provide a heavy front end but it leaves the space for a leg guard to be installed on it.
Half fairing
, as seen on Pulsar 220F tackle enough Air blasts, provides better front end and also leaves space for the leg guard. But the Aerodynamic capabilities, still find themselves in the medium range.
Full-fairing
found on RS 200, R15, Gixxer SF, and RC 390 have best in class wind protection and Aerodynamic capabilities. Reduced drag coefficient also provides better mileage and stress-free ride at high speeds. The flip side is that there is no room for leg Guard and fairing is prone to a lot of damage, which also puts a strain on the running cost of the bike.
What do you think about Motorcycle Fairings? Do you love them, hate them or it's complicated? Let us know in the comments. That's it for now, for more awesome stuff, stay tuned to BikesMedia.
By:
Yetnesh Dubey