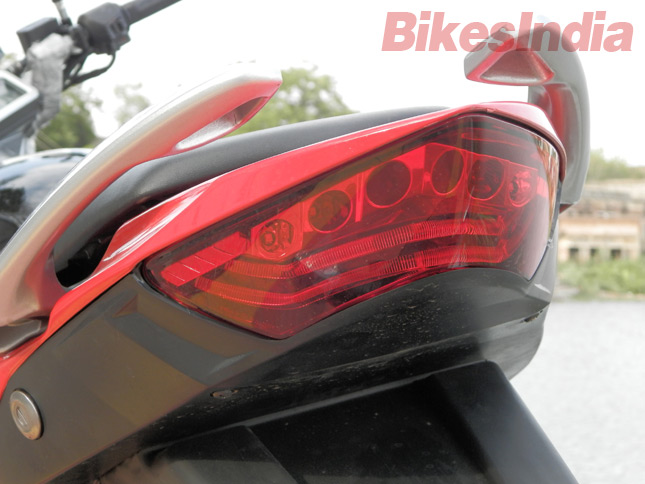 LEDs are the lights of the future, and we all know that, they are Light Emitting Diodes (LED). Even in our regular daily usage, we have started using LED lights and bulbs instead of the previous CFLs. The same is up with the biking industry. If you happen to check out, nowadays all the bikes have LED turn indicators and LED tail lamps. And there is a very good reason for this.
Less Power Consumption:
If we consider the overall energy consumption, the LED lights literally consume less than half the amount that conventional filament bulbs use. So that means if your bike is using a filament bulb on the rear, then you can notice that after prolonged usage, the bulb turns hot. This is nothing but the extra amount of energy wasted in heat form. Compared to LED, the LEDs run cooler; hence the energy lost as heat is negligible.
Also the regular filament bulb on a bike is a 21/5W unit. Which means it consumes 5W of power for the tail light and 21W on usage of the brake light. So overall it consumes 26W of power when used together. Compare that to an LED tail light, a standard LED light unit consumes 0.6W of power and on using the brake light uses 1W of power. So overall the total consumption when used together stands at 1.6W. Now you can do the rest of the math.
This power consumption comes real handy for bikes with smaller batteries and also the ones which do not get an alternator. Plus taking away that kind of load from your bike's battery means a longer lasting battery. And add to it the reduced load of the 4 turn indicators as well.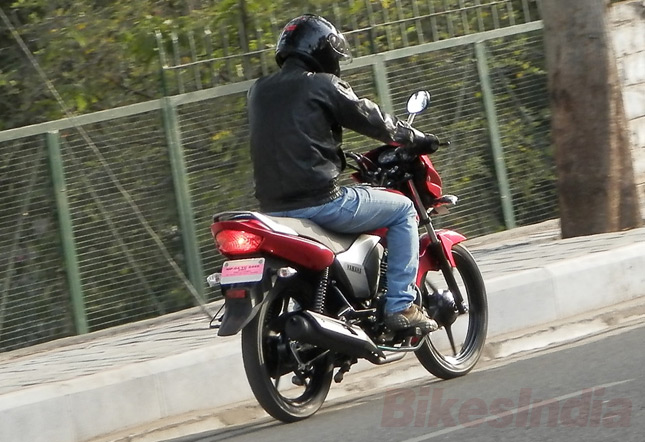 Higher Reliability:
Regular bulbs are made of glass and thin wire coiling. This means the bulbs are pretty brittle and susceptible to breaking and damages. The LED lights on the other end are compact and have a clear plastic casing which makes them near indestructible. So there are no more other issues with LEDs. Plus LED lights always are used in a bunch, so if even one or a couple of them fail, the others are always there to save the day.
Light Beams:
Conventional bulbs are omni-directional, which means they emit equal amount of light in all directions. But LEDs on the other hand have a concentrated beam of light which is adjustable according to the requirement. If cell phones are something to go by, LEDs have a huge viewing angle and hence it can be pretty much controlled to keep a check on the throw of light. So when using them on our bikes, the LED tail lamps can be set to throw all its light in the same direction. This means more amount of brightness with less power consumption. You can check this very easily by comparing LED tail lamps to a bike with a conventional filament bulb.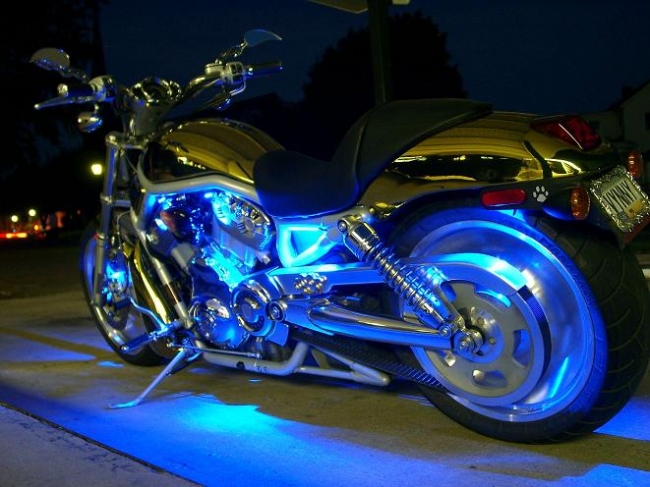 Colour Reproduction:
LED bulbs are very accurate when it comes to colour reproduction. The reason being that in conventional filament bulbs, the original light coming out is white. This is later filtered using a light filter to get the desired result. But in case of LEDs, they emit light according to the light wavelengths that go through it. This means that by adjusting the wavelength, the colour emitted by the LEDs can be controlled. This is the exact philosophy that works in the light changing LED strips and panels. So a white light with a red filter makes less sense than a bunch of LED which can directly emit red and orange light required with using clear protection unit.
So overall we can see that LEDs have so many advantages over conventional filament bulbs in our bikes. Now the only question that arises is when these LED lights will be used in motorcycle headlights as well. Though many cars have come up with using LED technology, it will still be time until this makes it on two wheels, but that day does not seem far. So if you have an old bike with a filament tail section and experiencing a lot of battery drain issue, maybe it is time to switch to LED tail section now.
By:
Pratik Patole