We love seeing people to wheelies and stoppies in stunt shows and it looks amazing doing all that. But one has to know that they have perfected that skill with loads of practice. But when the same stoppie happens to you all of a sudden, then it could be a huge thing because that can result in a crash as well. For most of us who are using regular commuter bikes, this article is not really for them, but someday you will upgrade to something better and faster and more powerful and then you will need this. So read on and understand what a Motorcycle Rear Wheel Lift-Off is and how it can be avoided and what all does it add to the package when it happens.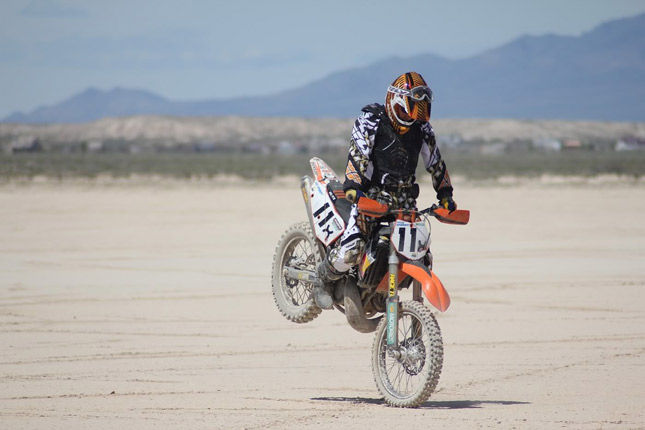 What is Rear Wheel Lift-Off?
Consider you are riding your bike at the speed of 100 kmph on the highway. Suddenly you see an object bang in the middle of the road at a very small distance and you know that you cannot swerve around it to avoid neither there is enough stopping distance. So in that panic and reflex reaction you have a sudden jab on the front brake lever.
Now when this is happening, there is tremendous amount of pressure going on the disc making the vehicle slow down and stop, but due to the speed it already has, the bike is carrying some momentum with it which makes the bike keep going and hence during braking, the laws of physics act on the bike and result in an upward motion of the rear of the body due to the force being applied on the front. This is what happens in a stoppie. And the exact concept of this is the Rear Wheel Lift-Off.
How Do They Affect The Rider?
For those doing stunts, it is not that big a deal, but for other regular riders, getting into such a situation is a bad deal. The least that could happen is you would get the scare of your life, but if it does happen and you are not able to control it, then you can go on to even crash. It is all about when the bike stops is when the actual control is required. So due to this, the best way is to not get into this situation in the first place.
How Does Rear Wheel Lift-Off Protection (RLP) Work?
The functioning of Rear Wheel Lift-Off Protection is something similar to what ABS does but with some additional sensors. Basically the idea is to keep the rear wheel connected to ground at all times and that is all there to it. In ABS though, it is checked if the rear wheel gets locked and hence the brake pressure is manipulated accordingly to keep it from locking.
READ ALSO: Single Channel Anti-Lock Braking System In Motorcycles
But in case of RLP, there is a gyro sensor as well along with a free spin sensor to see if the rear wheel is in contact with the road or not. So in case of a lift-off, the rear wheel is going to start spinning freely since it won't have the frictional force from the road acting on it. And also the gyro sensor will check if the bike is in level with the ground and not imbalanced. This way in case the rear wheel seems to have lifted off even a little bit, the sensor would kick in and release the force on the front brake just a little so that the rear gets back on the road and the rider and bike both are taken away from harm's way.
This is how RLP actually works. Many superbikes and other track machines do come with this system fitted on it by default as they have that kind of power and the stopping power that could result in rear wheel lift-offs. But in case you are riding a machine and are worried about this or have experienced one before and do not wish to have such more surprises, you can get and RLP unit fitted on your bike externally.
So make sure to always ride safe and keep a lookout for such obstacles on the road. Ride always with gear on, do not pull on the brake levers too suddenly and stay tuned to BikesIndia for more such articles.
BY:
Pratik Patole