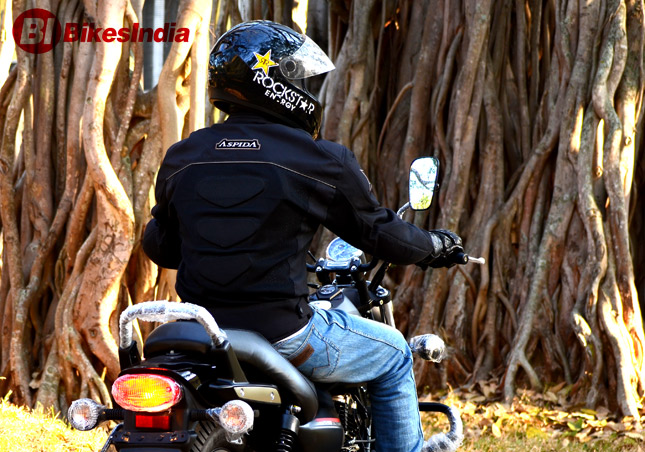 When we are young, we normally start our riding life with a tricycle-bicycle-scooter and finally the most exciting form of them all, the Motorcycle. Some ride slow, some fast and some rash. But we would have never felt the need for a helmet or any other safety attire since we can't feel the thrill and also the fresh air. But there is a maturity point in life where you change over from the thrilling young kid to a matured thinking man, which is when you start thinking about your family and the surroundings. So what does this safety mean? What do you need to follow and wear while riding? And how these things could save your life?
Safety:
The word safe doesn't imply only when you ride, it is something that will always follow you in your daily routine. In general there are 4 types of safety
Nominative safety, Substantive safety, Perceived safety and Security
. For motorcycles and cars it will mostly lie under Perceived safety and Security. It is most likely seen that motorcycle accidents are 30 times deadlier than car accidents according to the Insurance Institute for Highway Safety. There are conditions where accidents cannot be avoided, but if you are fairly safe the risk of death or injuries can be considerably reduced.
What do you need to follow and wear? And how does it save you?
I DO NOT MEAN TO SAY I AM PERFECT, EVEN I FAIL TO FOLLOW THEM AT TIMES, BUT I MAKE SURE THE CHANCES ARE RARE.
1. Helmet:
'HELL IS MET WHEN YOU DON'T WEAR A HELMET'. This is what a 10 year old boy told me when I got my bike. I don't know whether he stole the line from somewhere or whether he made it on his own. Most of the accidents where the person's life can be saved, is under jeopardy just because the rider is either lazy to wear a helmet or he/she feels hot. In most of the cases I've seen the rider has a helmet on his bike tank and he fails to wear it, it is simply like having the exam question paper in your hand. You don't want to study with various excuses and you end up failing in the exam.
The head being one of the most sensitive parts of the body can be easily hurt. I do not say that wearing a helmet will completely save you from death, there are some rare cases where people with helmets have lost their lives too. But at the end your loved ones wouldn't feel that if he/she had worn a helmet he/she would have been safe with us.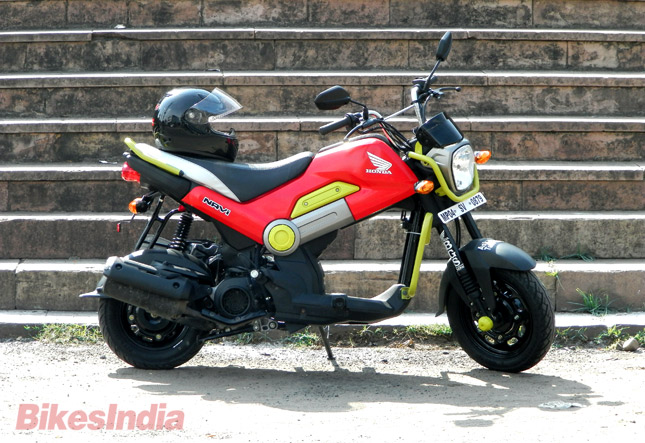 Try to wear full face helmets rather than half-face ones as they provide full range of protection against injuries in case of accident. Look for a DOT/ECE/SNELL or at least ISI certification helmets. Avoid using the same helmet if you have met with an accident, because the helmet's ability to absorb a shock after a crash will be reduced and hence it may break. Do not feel stingy is spending few thousands on a good helmet, it can save upto lakhs in the hospital and may save your precious life.
2. Use Indicators:
Please avoid the habit of using your hand as the indicator. Every bike or scooter is manufactured with an integrated indicator for a purpose, it will be easier for the person coming behind you to judge your actions. It will only take a second to move the button that can reduce several accidents, especially during a lane change.
3. Use The Rear View Mirrors:
Removing the bike's mirror doesn't make the bike look good any way. Most of the youngsters feel insulted using mirrors, most of friends are in the list too. Since I started driving first, I was forced to use the mirrors by my dad, initially it was very irritating, as the days went by I was able to notice the results. So I started using the rear view mirrors on my bike too. They just help so much in viewing the traffic behind you without wasting time by turning your head and straining it.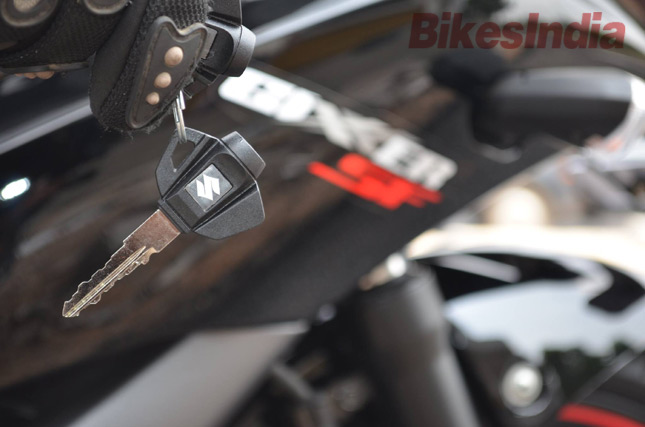 4. Wear All The Riding Gear Especially For Long Rides
It will be hard for anyone to wear a pair of full riding shoes, jacket and a pair of gloves for local commuting, but always ensure that you wear them for a long ride. They can reduce the rate of injury and damage by a good percentage. Armor jackets will be more safe and protective as they are provided with pads for arms, shoulders and the back. Ensure that the pads are CE certified too.
5. Look For Hazards On The Road:
Most of the roads will have hazards, such as no free left, speed breaker ahead etc. Make sure you have a small eye on them, it can come into a great help reducing the probability of a crash. Speed breaker signs are to be noted with care, ramming the bike at a high speed on a speed breaker can cause a sever accident.
6. Look For Weather:
Pay utmost attention and be extremely careful while riding under rainy conditions and slippery roads, as the tire width for a motorcycle is less and can lead to a skid under mild braking conditions too. This is when ABS can come handy avoiding lockups, we are hoping that all bikes above 125cc will be equipped with ABS from 2017.
Keeping these points in mind, try to change your riding style slowly it will pay off in a lot of ways. Stay Safe, Ride Hard, Ride Safe.
By:
Rishath Suresh