Have you been giving your motorcycle to the authorised service center and wondered why people give their motorcycles to local mechanics? Or, have you been giving your motorcycle to your personal/local mechanic and have wondered why people continue to give their motorcycles to the Authorised service centers for service?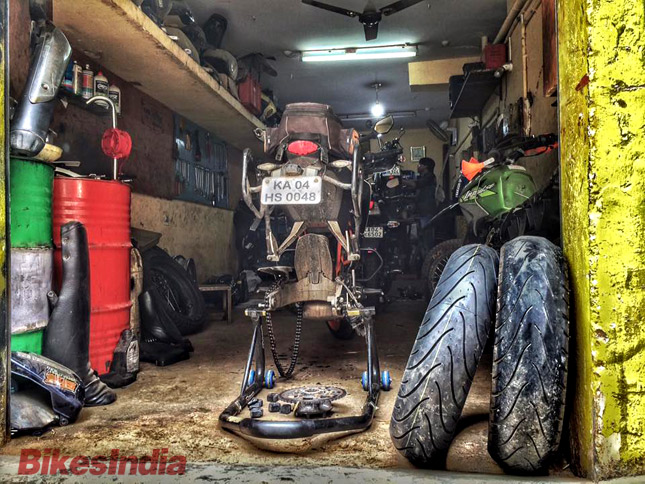 The area where one really has to break their head is when they've got a motorcycle that's required to be connected to a diagnostic tool just to diagnose a problem that has or hasn't yet exhibited itself. Such motorcycles require complex techniques and tool for them to be diagnosed and repaired, which an authorised service center usually has, or rather it must be equipped with such tools. Not only tools, an authorised service center (ASC) must have professional technicians/engineers who know their job and therefore are motivated to perform well not only by themselves but also by their employer.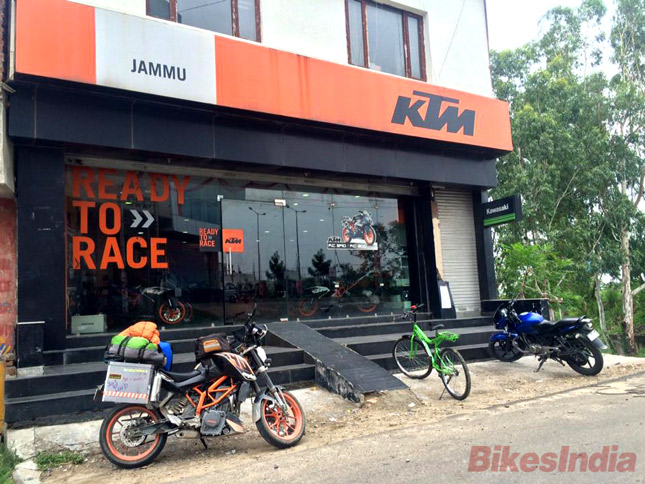 Well, even then text books say so but in my experience of owning a KTM Duke 390 for close to 3 years, I've seen ridiculous shortcomings of authorised service centers. Ridiculous could be an understatement. Not all ASCs/SVCs are that way, but most are. Not all ASCs are that way, but most are. Not only KTM, I've had a friend who took delivery of his brand new Kawasaki Z800 and had to wait for 2 hours in the process because there was nobody to fit the motorcycle's rear view mirrors. When someone was available, there were no tools available to fix the mirrors!
The service head at Benelli once told me that the TNT 600i didn't have a Rev limiter and as I write this, I recall the case of my colleague who handed over his Harley Davidson street 750 to an ASC in the morning for a faulty fuel pump recall but got a phone call from the service engineer at 5 PM on the same day, asking him about the work that had to be done on the motorcycle. What pissed him off even more was that he had almost reached the ASC to collect his Harley back. I've just opened the Pandora's box here and can go on providing endless examples. Generalizing is what I don't aim to do here. Much of what I have stated here is what I have experienced and observed.
But what could a rider do in such instances? I've had KTM improve their quality of service when I wrote a 5 page email with images to their CEO in Austria. It did help a lot, but it only helped me. The rest of the riders who obediently listened to whatever bullsh*t came their way in terms of problem diagnostic, faced issues repeatedly till they sold their motorcycles or until they got married and stopped riding :). What's the point of selling the motorcycle and buying another one belonging to another brand, because you are going to be facing some inconvenience?
I've come across most brands facing service quality issues, be it even the most expensive brands of all. The Indian "Chalta Hai" attitude does play a major role that results in service deficiencies but then riders too need to remain cautious, smart and understand that a slight misalignment between the front and rear wheel could prove to be catastrophic at 230 kmph. Speaking of the Chalta hai trend, many prominent car brands often receive emails from their customers, especially when the senior technician drives a customer's beloved car around town at midnight with his girlfriend, in the name of 'testing' the vehicle. What can one do though?
One thing is clear, there's no escaping these a**holes. All that I can say is that one needs to be street smart in dealing with these service centers. Be present when you're vehicle is being serviced and ensure to cross check everything that's being done. In addition, it is important to not heed to anything that the dealer service network tells you when it comes to replacing a part on your motorcycle. Do your research, find out what's what and don't agree blindly to whatever is told to you, especially when logic contradicts statements made by the ASC.
Another wise thing to do is to keep an eye out for an expert mechanic who isn't authorized by the brand your motorcycle belongs to, but respects customers' motorcycles more than they do themselves and has a ton of knowledge about what he's doing! One could wait for the free services or warranty to run out before considering to change service stations. But if the ASC service is pathetic, then it's time for you to hand your beloved motorcycle to that 'perfect mechanic'.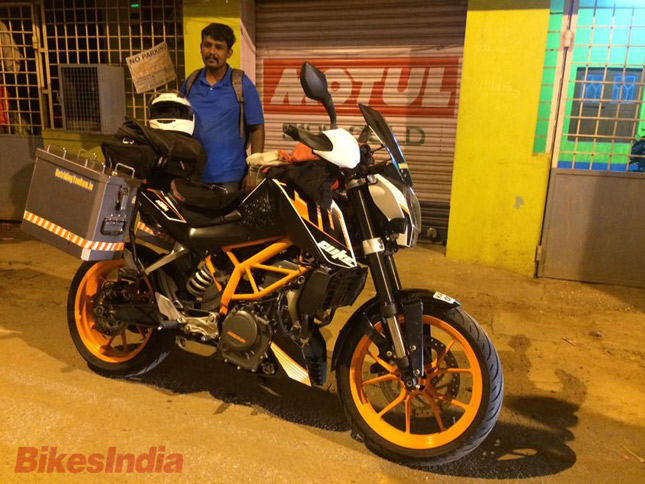 Fortunately, I came across my 'perfect mechanic', or Doctor as some of us call him after just 1.5 years of owning the Duke. A down to earth, extremely skilled and creative motorcycle technical engineer, also having the experience of tuning dirt and enduro motorcycles is hard to find. He's on my list of extremely endangered people I know personally. I've hardly had any complaints when I've got work done on the motorcycle from him. In fact, I found that my Chalta hai standards are way lower than his Chalta hai standards, which are almost non existant!
Even when he works on the engine or checks for valve timings, shim adjustment, etc, he ensures he follows company standards and procedures from a downloaded manual, which then gets transferred into his mind upon repeated work. These days, it's difficult to find excellent house maids, excellent teachers, excellent doctors and even excellent life partners. When I say excellent, I mean when your frequency matches very closely to theirs. But when you find an excellent mechanic, keep him! Life may slow down, riding won't!
By:
Ssaajan Manoj Jogia