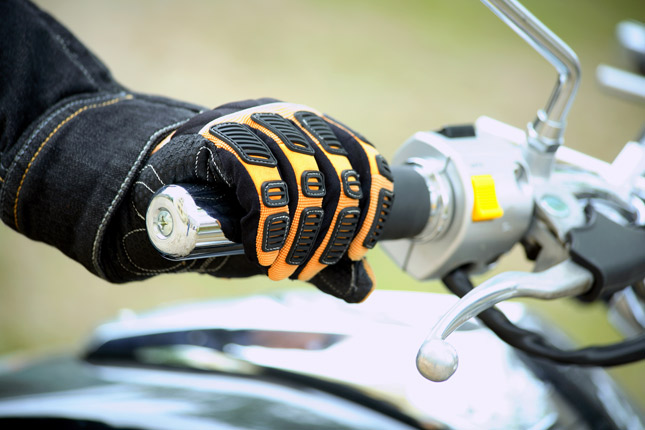 Throttle it out (say in 3rd gear), jam the front brakes, disengage the clutch, down shift, engage the clutch- all real quick. VOILA! You have almost smoked the rear wheel along with making a little damage to your clutch plates. I'm sure you'd all have experienced this. What this does is, it makes the engine to peak the rpm by providing the maximum engine braking possible.
At a given equal speed, the engine speed (RPM) is higher at lower gears. But, there IS a smoother and safer way of doing the same, known as "Throttle Blipping" (also called as Rev-matching). This method is mostly followed in racing, as the racing bikes' engines run at high speeds and riders require the maximum engine braking at the rear possible. It is only needed when you need to decelerate very quick (say racetracks).
READ ALSO: Motorcycles Used In MotoGP Racing- All You Need To Know
Before going to Throttle Blipping, we would like to enlighten you about what is Race shifting. Riders never get below the Mid range of the engine, given any type of corners as it would make them loose time in accelerating. And when it comes to deceleration, there is never two gears down at one go. Every time the clutch is disengaged, a downshift is made, and then the clutch is engaged again. At peak rpm and high speeds, just doing this would make a very bad damage to the engine's internal components and transmission.
This is where Throttle Blipping method comes to your rescue. It aids the riders to make smooth downshifts, by matching the engine speed with the actual Road speed. Just before making a downshift, the throttle is blipped with an disengaged clutch (to increase the engine RPM), downshift and then the clutch is engaged. Here rolling the throttle quickly in order to get the engine speed to match a lower gear is known as Throttle Blipping.
READ ALSO: Motorcycle Quick Shifters Explained
This makes super smooth shifts without making any damage to the transmission or peaking at the Rev limit, and also allows the rider to take his next corner comfortably. The Modern flagship motorcycles come shod with Quick shifters as standard in this current Electronics war by manufacturers. In such motorcycles, Auto Blipper function is being incorporated to help riders get faster laptimes. What it has to be done is, brake and downshift. No clutch duties, no blipping. Everything is taken care of by the Quick shifters. So the riders could focus more on late braking, and hitting the apex real good for a smooth entry and fast exit.
By:
Aravind Rb