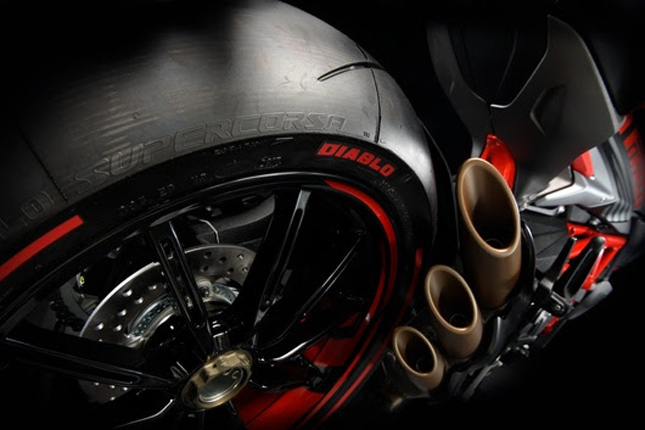 Tube tyres are a hassle to deal with, they are hard to deal with on your own and if they get punctured, you can't ride the bike any further, without risking your wheels structure integrity. Tubeless tyres are universally better in every way and several ADV motorcycles like the BMW GS series have also started pairing them with spoked wheels. As a result, replacing a tube tyre with a tubeless unit is a good option, but the process always tends to leave some discrepancies which ultimately results in air leakage. It may be due to several reasons so today we are going to discuss the 3 main culprit, which result in an inefficient tyre conversion.
Mould formation:
If your bike is several years old then there is a good chance that slippery dust and dirt has found its home on the inner lining of alloy's rim. It remains largely unnoticed when the tyre is paired with a tube as all the air is inside the rubber part, but after converting to tubeless tyres, the same filth causes the tyre to slip just enough to start a slow leakage of air. It is not a big problem, just by rubbing the affected area with sandpaper and cleaning it thoroughly will fix the problem.
Bending of alloy: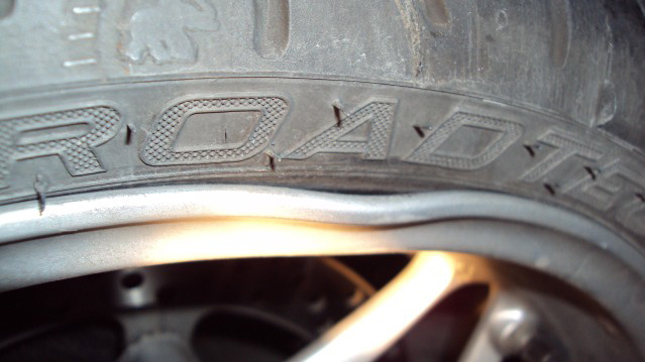 The result of a damaged or bend rim lining will cause the tyre to slip and leak air. The rate at which the air leaks will depend on the severity of the bend. Your only option, in this case, is to change your alloy to a new one. Repairing the tyre is rarely an option because the original size precision required by the tyre is almost impossible to achieve via hammering.
The absence of Sealant:
Sometimes after a conversion, a tyre may slowly leak air at least 3 or 4 times. The tyre takes some time to adjust itself along the Rim-walls. So, If it continues to leak air then a tyre sealant can prove useful in stopping the leaking air.
Pro tip:
Upgrading the tyre to a bigger one is hardly ever a cause of air leakage, provided the difference between the new and old tyre's circumference is equal to or under 2%. Rule of the thumb is, that the side wall's height will reduce and the tyre's width will increase, on a proper upgrade.
RELATED ARTICLE: Everything You Need To Know About Tyres
There are still hundreds of factors involved in optimum tyre performance but these are the ones directly related to the part in concern. Tyres are the most important factor when it comes to achieving optimum performance because they transfer all the performance figure from the spec sheet onto the road. It makes sense to not cheap out while buying one and also to swap them when they go bald.
By:
Yetnesh Dubey