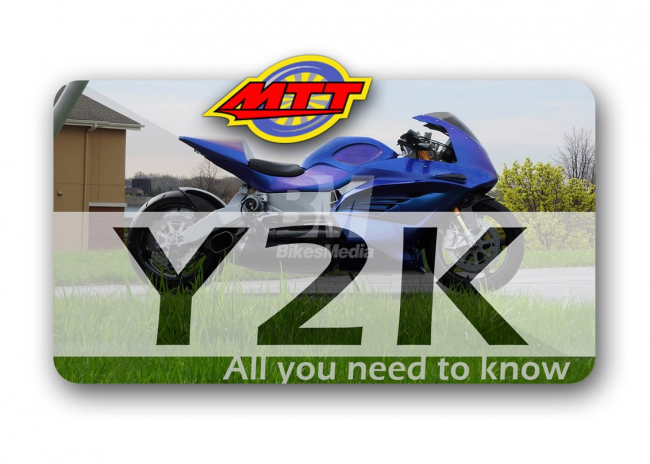 Putting a jet engine on a plane is the norm, on a helicopter is a good thing to have. Heck, even putting it on a ship might sound crazy, and we have seen specimens of jet engines plonked onto cars that participate in drag races. But imagine a jet engine powering a motorcycle, how crazy is that. Interestingly, it is not only crazy, but true and it is not a technology of now, but something that occurred a couple of decades ago. It is known as the MTT Y2K Superbike. We will explain the reason behind the name as well ahead, keep reading.
What is the Y2K Superbike?
Y2K Superbike is a jet powered monstrosity which makes even the supercharger powered Kawasaki Ninja H2R a lollipop totting child. And by that we do not mean that there is a huge gap in terms of power generation from the engine, there is, but the way the power is generated and delivered, it makes all the impact.
Marine Turbine Technologies, the brain behind the jet powered Superbike, released this monster of a two-wheeled machine in the year 2000. This was known as the year of the Y2K owing to the Y2K phenomenon that was expected to hit the IT world. In commemoration of the same, the company launched the Y2K Superbike and named it so.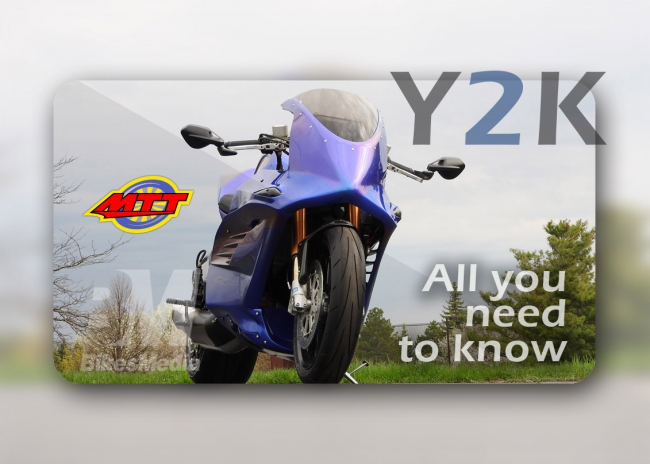 It powered by a Rolls Royce Allison 250 gas-turbine turboshaft engine. Mind you, this engine also does duty on certain lightweight helicopters and Cessna planes. Those things fly! So, expect a similar experience. Not for nothing, does the owner of the company claim that when one sits and rides this machine, they feel like pilots flying a plane. After all, the acoustics from the Superbike are pretty similar to that of a plane taking off at the get go, thanks to the jet engine doing duties on this one.
As far as numbers go, the MTT Y2K Superbike produces 426PS peak power and 678Nm of torque. These are numbers that you expect from a sportscar. These numbers propel the jet-powered angry machine to 447 kmph.
And yes, this is a very limited-edition motorcycle, only a handful of them exists and for a good reason. The MTT Y2K Superbike has made a name for itself in the record books as the "Most expensive production motorcycle" costing a whopping $270,000 (approx. 2.01 crores INR).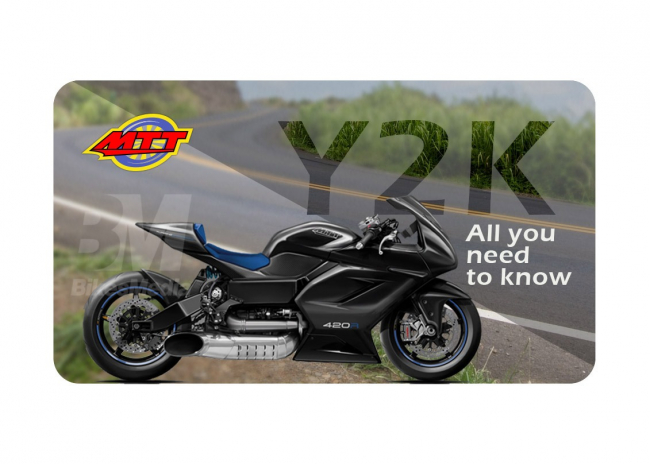 Here is an interesting bit of information. Since turbine engines work on pretty much anything that burns, you can power the motorcycle using petrol, diesel, jet fuel, even liquor. Surely your bike would be exempted from drinking and driving, but do not try it as this bike is made to run on diesel.
There is a lot of modern technology that has gone into the making of this motorcycle, especially the part to keep the engine in normal operating temperature since jet engines produce an extensive amount of heat. Moreover, the company has also gone a step ahead and introduced a three-wheeled version of the Y2K Superbike, or shall we say Supertrike?
In conclusion, if you have the moolah for it and are looking for a new toy to play with, by all means, go for it. There is a good chance you might get one on the used vehicles market. As for us, we are happy with knowing that such a motorcycle exists and it is fun to think of it as a concept, since it is not exactly practical for our roads and for everyday use.
Ride hard, ride safe!
By:
Pratik Patole