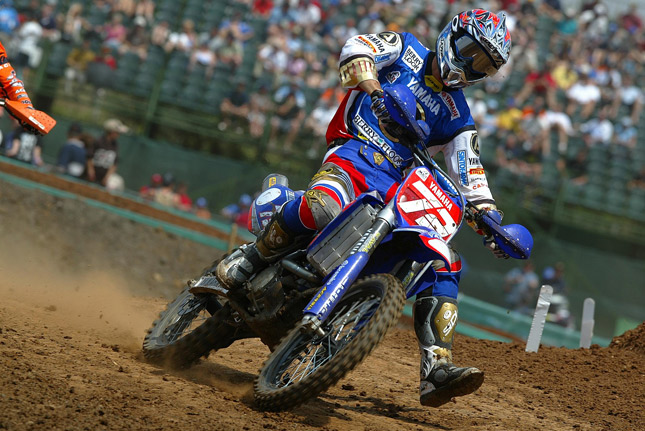 Seen some television lately, you must have been exposed to the large arrays of motorcycle advertisements, ranging from the most simple set of two wheels to a 400 cc mini monster with all the gadgets to make your grandma start cursing the new generation, about how we destroyed the simple way of life, how we don't thank God for a good sunshine on a winter's morning and most importantly how we don't talk about going off-road.
When the sound of all the Naked bikes and tourers going back and forth to offices stopped, I realized she was right. Off-roading or adventure riding is rarely talked about among the Indian motorcycle communities and I am not talking about the north of 500 cc, it's below that range, where you, I and almost everyone who has learned to love riding in India lives. So this is for all of us, how there is a whole segment of two-wheeled awesomeness waiting for us to explore and fall in love with, this is all about off-road bikes and adventures.
In the beginning, there were three:
If you are anything like me, chances are that you are looking to buy your second motorcycle after riding the one you currently have to its literal end then all you would be looking in a bike are reliability, power, a smooth engine and a torque-filled low end. I am saying this because after riding for so many years, you change, we change.
We can easily get deceived through the advertisements from companies; we get tired of motorcycle comparisons where at the end there is no clear winner, as a result, we need something bullet-proof, something simple, something which can easily satisfy our increased need to explore and need for speed. So allow me to introduce (or re-introduce) you to off-road bikes, of which there are three-
• Dirt Bikes
• Dual-sports
• ADVs (Adventure bikes)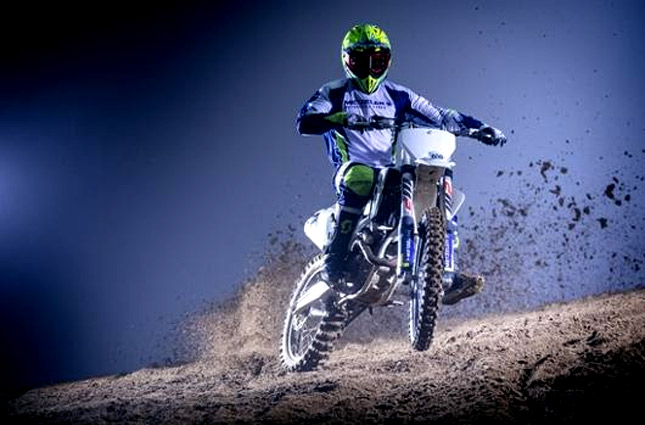 Dirt Bikes:
Also known as Motocross or Enduros as they are quite extensively used in Endurance racing like Dakar Rally and in almost every Bollywood action movie in the past. Their main characteristic includes a lightweight chassis, grunty engine, long travel suspension at both ends, and a tall seat height. These include all the basic stuff to make this bike jump, run, glide or do whatever your creative imagination can come up with, but sadly not enough to make it street legal. You can ride this bike off-road easily by carrying it to the track in the back of a pick-up truck or you can go through YouTube tutorials which can easily help you make your bike street-legal.
Dual-sports Bikes: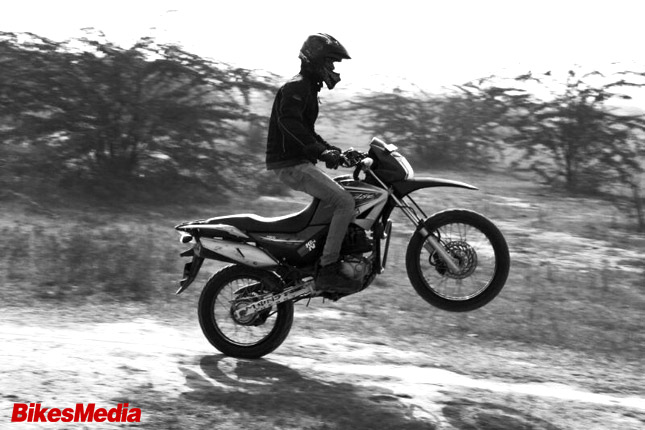 These are dirt-bikes only a little "tamed" in nature. Think of HERO Impulse, which was a very ambitious project but didn't take off due to lack of sales. These include all the components of a dirt bike and more to make it street legal. A reduced ground clearance, relatively better mid and top range and an increased weight of around 20-25 kg separate this bike from Enduros But when you think of the cheapest and fun way to learn off-road skills, this is the unbeatable package. The bike is light enough to be picked up by anyone who can make a scooter stand on its feet and high enough to devour any debris along the way. In short, you will never strain on your choice of off-road vehicles after buying this.
Adventure Bikes (Aka, ADVs):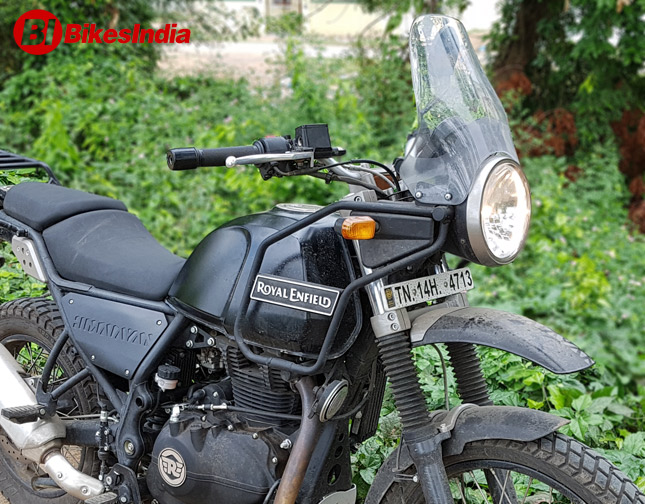 Only popular (and cheap) enough in our country is the Royal Enfield Himalayan. Main characteristics of these bikes include comfortable and wide seats, added fairing for wind protection, on-board sensors and accessories charging points, increased weight, reduced height from Dual sports, luggage carrying and touring capabilities aided by engines most of the time ripped from their naked or sports cousins.
These bikes are not exactly the evolution of Dual-sports; instead, this is what your choice will be after you outgrow the capabilities of such a bike. Don't think that this bike can jump higher than the former, it's quite the opposite. This is the bike with balanced on and off-road characteristics. You can very well take this bike to your office and receive compliments from your boss and co-workers about your good taste in motorcycles and then proceed to take it off-road as soon as you finish up after work.
Now, I am not saying that loving Dual-sports or Dirt Bikes is a bad taste in the motorcycle but they are something whose form and function cannot be very easily comprehended and appreciated by non-petrol heads.
Which one is better?
Yes, we have a clear answer. If you are a beginner to off-roading and know nothing about the throttle action required for playing in the mud, then a Dual sport is best for you, it's light and easy to handle. But if you have seen enough of the mud and have been riding dirt-bikes since 14 on the track then go for an adventure bike.
Note that I have recommended these bikes under the assumption that you will be riding these off-roads because if you are going to use either of those on the pavement only then go for any one of
them.
Final thoughts:
In a market crowded with Sports and Naked bikes, off-roading remains a section yet to be expanded. Royal Enfield has started cashing in on this segment with the Himalayan which in my opinion is a very basic adventurer but to be honest that's the only formula for making an entry-level Adventure bike. Simplicity, in handling and performance, coupled with a design which has taken shape more out of function than aesthetics. It's time when the rest of the bike manufacturers take a note of this too and create something out of passion and joy of riding.
Do let us know your thoughts on this topic in the comment section below. For everything related to Bikes, Stay tuned to BikesMedia.
By:
Yetnesh Dubey