2015 marks the end of Nicky Hayden's illustrious MotoGP career, which ironically, started and ended with the same manufacturer- Honda.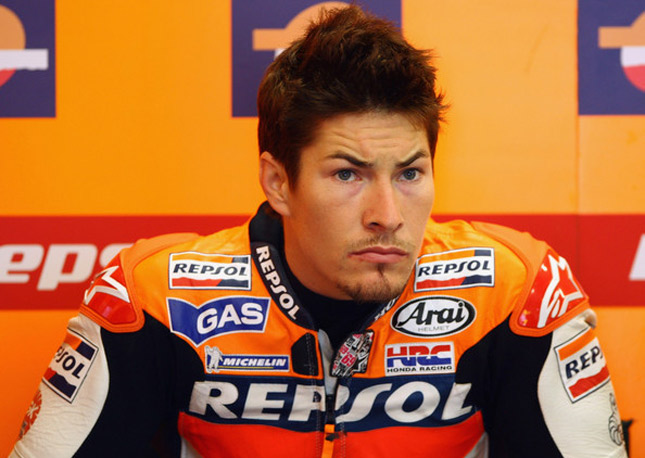 Nicky's career started when he was very young. He rose from the state where he always had to start from the back of the grid as he was too short to reach the ground and needed a crew member to support him at the starting grid in CMRA backed races to lifting the MotoGP world title in 2006. His experience of dirt tracking made his riding a treat to watch, with his rear sliding through the corners and his smooth overtaking maneuvers.
Nicky started from AMA superbikes (Predecessor of MotoAmerica Racing championship), winning the supersports title when he was 18 years old. He jumped to the Superbikes class in 2001, beating many experienced riders and finishing third. However, his career took a giant leap after he won the AMA superbikes championship in 2002 and immediately joining Repsol Honda for the 2003 season, where he earned the "Rookie of the year" title. He finished third to Valentino Rossi and Marco Melandri, in a season totally dominated by the Italian- Japanese combination.
2006 saw him spoil title favorite Valentino Rossi's party many a time, as he struggled with reliability issues on his Yamaha. Though Rossi recovered to claim a 8 point advantage on Hayden before the final round in Valencia, he crashed out in the earlier stages of the race, eventually finishing 13th thus allowing Nicky to swap his Customary number 69 to a number 1 for 2007.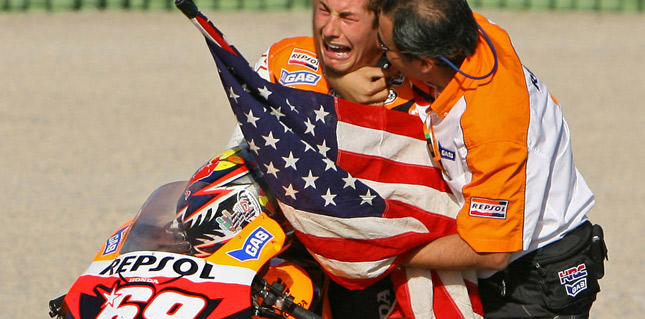 2007 saw new regulations, a new bike and new responsibility for Nicky, as he helped to develop the new 800cc RC212V for Honda. He struggled with the new bike, eventually losing the number one place to Casey Stoner who won the title in 2007. He left Honda to Join Ducati alongside Casey Stoner in 2009, where he remained till 2013.
Enter 2014, Nicky was back on a Honda again. This time on an open class (or) production spec RCV1000R. The RCV was grossly under-powered, and the high level of electronic intervention meant Nicky struggled with the package for two long years. Though the RCV1000R (aka RC213V-RS) was a RC213V with a cassette type gearbox, the package wasn't strong enough to even claim the open class title.
Ahead of the Japanese GP, Nicky announced his switch to the WSBK paddock, running a factory Honda CBR 1000RR alongside Dutch protege Michael Van Der Mark. FIM declared him as a MotoGP "legend" and inducted him into the MotoGP hall of fame, alongside Greats like Giacomo Agostini, Mick Doohan, becoming the sixth American Rider to be titled as the legend.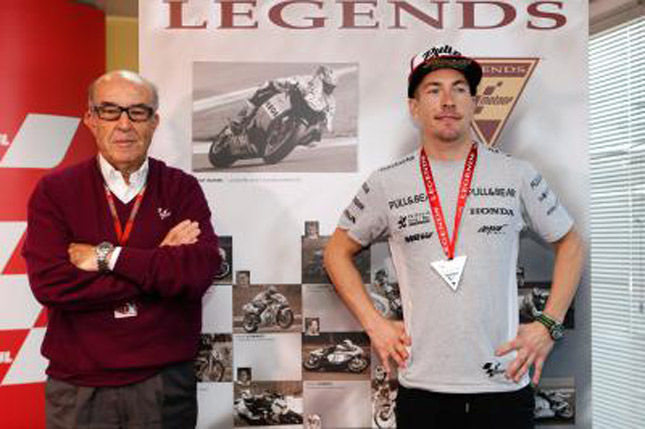 The Bikesindia family salutes the "Kentucky Kid" and wishes him a great future in the WSBK paddock. Nicky, we'd love to see the Trademark #1 on a CBR for 2017!
By:
Suraj