We are coming up with a new article series. It is about the men who achieved something great and extraordinary, they changed the face of the motorsports. With their achievements they wrote their name in history and became legends. But before we could go ahead we remember the people who lost their lives. Doing what they loved, until the last breath.
Racing is not just a form of sport. It's a way of living for some. Giving their whole lives to this sport. Making sacrifices, taking risks, and sometimes losing their lives. Since the beginning of motorsports it's been said that the sport is dangerous. With the loss of many heroes who would not back down. The heroes who would put all they've got to push the limits. And that's how these people became legends. Inspiring us to keep on doing what we do.
Marco Simoncelli(SIC 58)
The Italian MotoGP superstar Marco Simoncelli. He stepped into MotoGP in 2010 season with the Gresini Honda team. A gutsy rider as people may recall him. Despite of not seeing as great success as the other MotoGP top rankers, he was popular in MotoGP due to his aggressive riding style and people loved him as a person.

The day of October 23, 2011 It was a bad day for MotoGP fans. On a corner at Malaysian GP Marco had a horrific accident. Where Simoncelli fell and was hit by Colin Edwards and Valentino Rossi as he slid across the track. As the God would have it is way. He could not survive the crash. Even after years of his demise people still remember him as a rider who had heart. Who rode his bike like no one. And he will always be an inspiration for the riders.
Ayrton Senna
The most loved F1 driver ever, period. Starting racing from early age. Relying on his talent, he quickly stepped up. Showing an amazing driving skills, especially in wet conditions hence being called as 'Wet Weather Master'. Starting with Toleman, he then moved to team Lotus where he performed exceptionally well and then moving to McLaren F1 team before his last team Williams.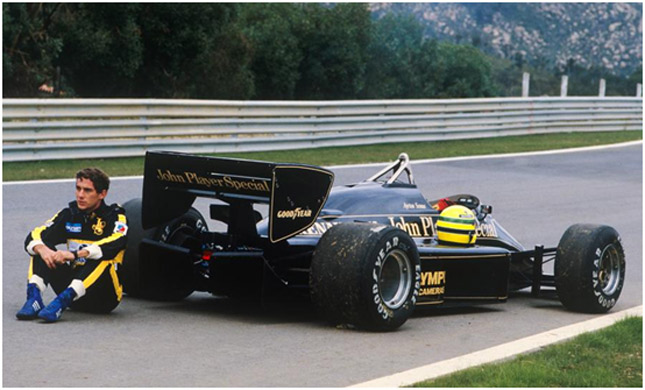 He was driving as usual on Italy's San Marino GP at Imola. On lap 7, his car left the racing line at around 190 mph. He ran off the track in a straight line and hit an unprotected barrier. His head got severely injured. His doctor, Dr. Watkins said,
He looked serene. I raised his eyelids and it was clear from his pupils that he had a massive brain injury. We lifted him from the cockpit and laid him on the ground. As we did, he sighed and, although I am not religious, I felt his spirit depart at that moment.
He was a religious person, Ayrton Senna. He believed that it is his God given right to win races. And he believed that, till the end.
Gilles Villeneuve
A driver of Canadian origin and one hell of a driver we must say. A cars and driving enthusiast from an early age. He drove for Ferrari in Formula 1. Winning many races and he was widely acclaimed for his performance. As people close to him say. He was a very humble person who turned into a fighter for victory on the track. He loved cars, basically anything on the wheels. Loving his cars more than his life.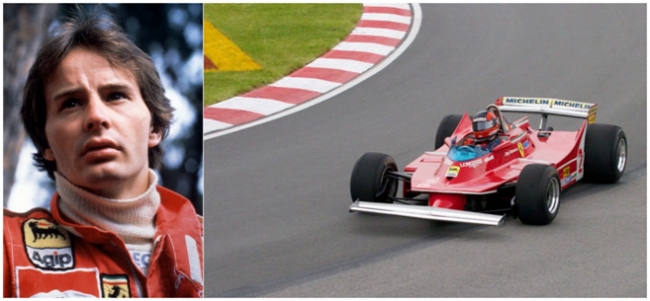 At the 1982 Belgian GP he was coming in the pit lane carrying usual track speeds as he did every time. However a misjudgment from him and driver upfront, he had a crash during overtake. The crash was at around 140 mph (225 km/h) crash caused by a collision with the March of Jochen Mass. After around seven hours later he took his last breath as his sad demise shocked the world.
Jules Bianchi
A French driver by origin. His involvement with racing started at the tender age of 3 with Go-Kart Racing. Later he moved on to Formula Renault 2.0, Formula 3, Formula Renault 3.5 and then to Formula 1. He joined Marrusia F1 team as a driver in 2013 season.

The 2014 Japanese Grand Prix had its own plans that day. On 5th October, the circuit was under an intermittent heavy rainfall caused by the approaching Typhoon Phanfone not to mention the danger of fading daylight. On lap 43 of the GP. Bianchi lost control and veered towards the run-off area on turn seven of the Suzuka Circuit. He collided with the rear of a tractor crane which was removing Adrian Sutil's Sauber after Sutil had crashed in the same area a lap before. He remained unconscious and fought with his fate for several months after the crash but finally the fate got to him.
The Dunlop Brothers
The Isle of Man TT has its own reputation when it comes to the road racing scene. IOMTT saw many riders make or break their careers. One legendary pair remains in IOMTT- The Dunlop Brothers.

Joey Dunlop and Robert Dunlop. Joey Donlop the big brother was one of the most successful IOMTT racers of all time doing three hat-tricks at the isle of man TT. A wise man who worked for the betterment of society when he was not racing. Robert Dunlop. Younger brother of joey Dunlop and more stubborn than his older brother. He made his road race debut at the 1979, winning many races just like his brother. Many crashes while racing and he stood back up every time. Both Joey and Robert left the world while doing what they loved the most, racing.
Colin McRae
He was a Scottish rally driver who saw a great success in WRC (World Rally Championship) with Subaru World Rally Team. He won many races with his Subaru team after moving to ford and then Citroen. McRae died on 15th September 2007 when his helicopter crashed near his home along with his son and two family friends. He is still known as the best driver in WRC history.

Some people might find it absurd. Risking the lives and everything else just to be the fastest man on track. But its just not that. It's the way of life they chose to spend. The countless hours in garage. The constant fights to push machines and themselves to the limits. Crushing the boundaries of human capacities. If they can see this right now. They did what the heart told them to. Even if that means death.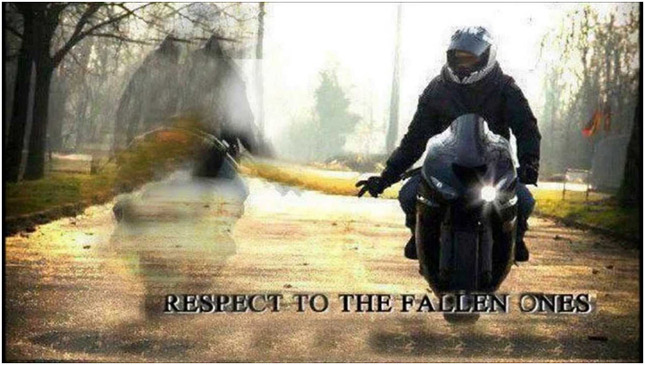 Hundreds of people have sacrificed their lives for this sport. On two or four wheels. BikesIndia salute all the fallen heroes who lived and died for the sport. And hence we start our series Racing Legends by remembering the heroes, 'The Fallen Ones'
By:
Rituraj Sambherao