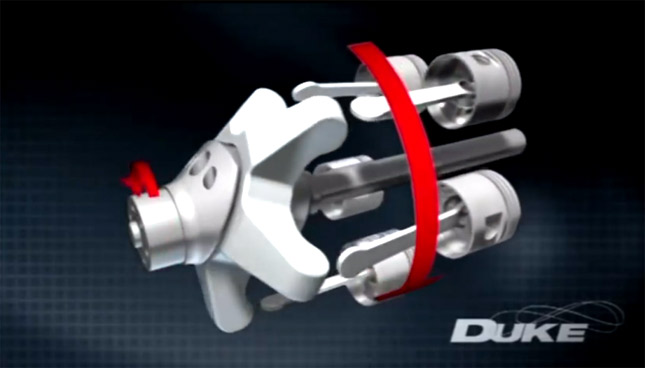 Duke Engines in New Zealand has been working on the axial engine for the past 17 years. Five conventional 200cc engines are arranged around the engine's centre line with the cylinders parallel to the crank shaft. There are no cam shafts, push rods, rocker arms or springs in a Duke engine.
A standard internal combustion engine works when a fuel charge is in ignited under high pressure, pushing the piston down the cylinder where its linear motion is converted into a rotational motion with a camshaft. To increase the power more number of cylinders are placed, the cylinders are repeated in rows, either in an inline shape or V shape.
The Duke engine reforms the linear motion into a circle. The pistons are mounted in a single casted block. The pistons drive a star shaped element called reciprocator, where all moving parts operate in a sinusoidal or a wave like motion, the reciprocator in turn drives a crank shaft in the opposite direction.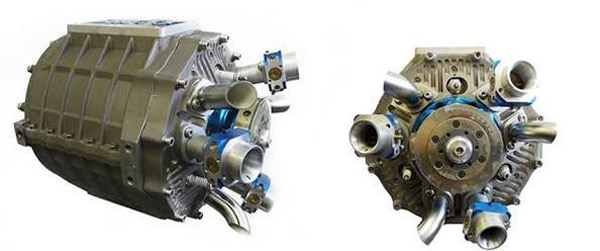 The Duke engine consists of a head ring which consists of ports and spark plugs that remain stationary. The pistons move around the ports and the spark plug. As the piston slides across the inlet port it takes in the air and fuel mixture, as it passes to the spark plug the air and fuel mixture is burnt, as the piston moves to the exhaust port, it is lifted up and all the exhaust gases are sent outside.
Duke engine's 3 litre, five cylinder test model produces a healthy 215 horse power and 229 Nm torque at 4500rpm, which is more powerful than the conventional 3 litre engine, the duke engine weighs 20% lesser than the conventional engine. With the innovative design the Duke engine seem to be set on a track to deliver tremendous performance, higher efficiency and extremely compact in size, with fewer parts than the conventional engine. The engine has shown excellent resistance to pre-ignitions, because the Duke engine runs cooler than the conventional engine. The Duke engine runs on compression ratios as high as 14:1 with regular 91 octane fuel.
The reciprocator's centre point is used to drive the central drive shaft, which rotates in the opposite direction to the reciprocator. "That counter-rotation keeps it in tidy balance," says Duke Co-founder John Garvey. "If you lay your hand on it while it's running, you can barely detect any motion at all, it's quite remarkable."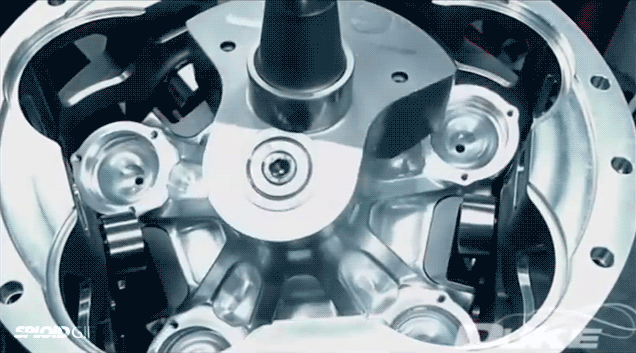 Advantages:
1. It still uses the set of conventional gear boxes, which are easy for ratio changes.
2. It is totally vibration free.
3. Provides a smooth power delivery.
4. The firing order is 1-2-3 as the engine rotates around the three spark plugs in turn.
5. Gyroscopic reactions are cancelled.
By:
Rishath Suresh