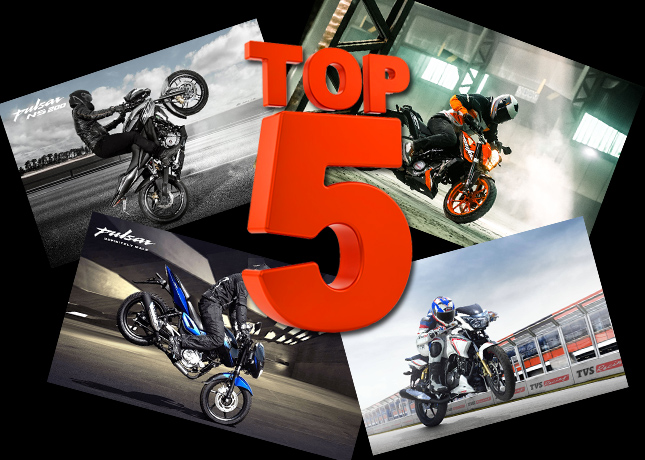 Stunting is really close to my heart. Although I have never been able to perform stunts myself, I have worked closely with several stunters over the years in helping them build a good stunt bike. While the topic of building such a bike is another article in itself, today I wanna talk about top 5 used motorcycles which can be used as a practice stunt bike. There are many advantages of using an old-bike for stunting like cost-effectiveness, easy serviceability and a large number of available generic parts. A used bike is obviously cost effective in many ways; it has been in the market for a long time, its service can easily be done by mechanics outside dealership. So without wasting any time let's take a look at the bikes.
1: TVS Apache RTR 180 and 160: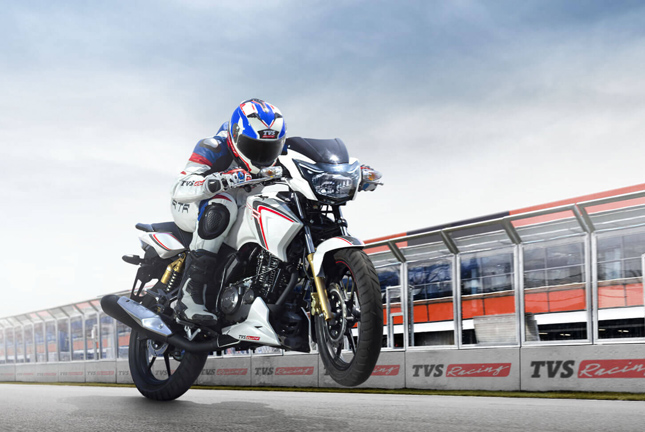 The RTR DNA of both of these bikes grants them instantaneous torque delivery, which translates to big fat wheelies whenever you want. The petal disc brakes do the same amazing job in the braking department both the feedback and bite, from them are perfect. Couple this with the light kerb weight of just 137 kg and you've got yourself an agile motorcycle. The seat height of the bike is on the shorter side to accommodate short and average height riders and the handle are clipons for the aggressive riding position.
Apaches have been around for a long time, as a result, their spare parts are easily available and almost every mechanic knows its engine, inside-out. You can buy a second hand TVS Apache RTR 160 for Rs 30,000.
2: Bajaj Pulsar 180: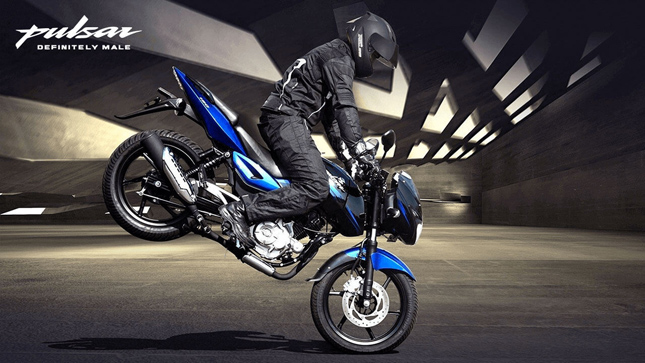 I don't want to recommend Pulsar 150 because of its low power and torque. I don't want to suggest Pulsar 220 either because of its big front fairing. There was a Pulsar 220 street available for a brief moment of time some 10 years back and it'd have been perfect. Since we no longer have 220S in production, we can choose the next best thing Pulsar 180.
The Pulsar 180 is everything that Pulsar 150 isn't. It has better riding position, better seats, a powerful engine and chunky tyres. The handlebar feels a bit heavy to turn but it keeps the front end stable during a highway run and a stoppie. The low down torque on Pulsar 180 is good and is easily available at 4000 RPM. Being a Pulsar, it is the most expendable performance motorcycle in our country. You can get a second hand Pulsar 180 at around Rs 35,000 or less.
3: KTM Duke 200: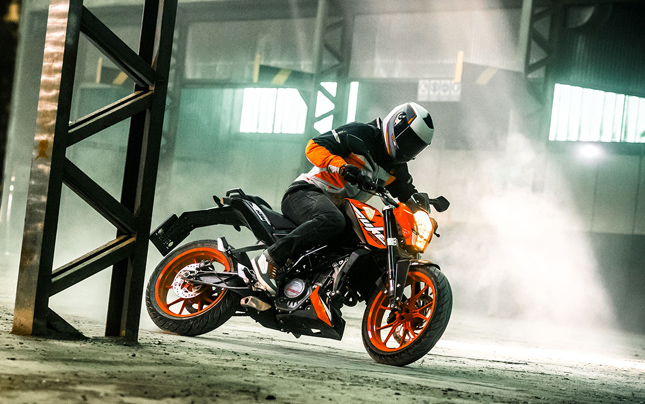 The motorcycle from Austria is the perfect hooligan. Duke 200 is the right balance between power and stability. The straight handlebar allows for quick maneuver while the instantaneous torque facilitates loads of power wheelies. There is no ABS present on this bike so you can easily lock the front or the rear wheel. The bike features a trellis frame, upside down forks and a big rear sprocket for improved stability and power delivery.
Duke 200 was launched in India in 2012 and plenty of them have been broken and replaced over the years. A lot of frame sliders and hand brakes are available for easy and cheap customization. One can find Duke 200 at a price of Rs 50,000 – 60,000.
4: Bajaj Pulsar 200 NS: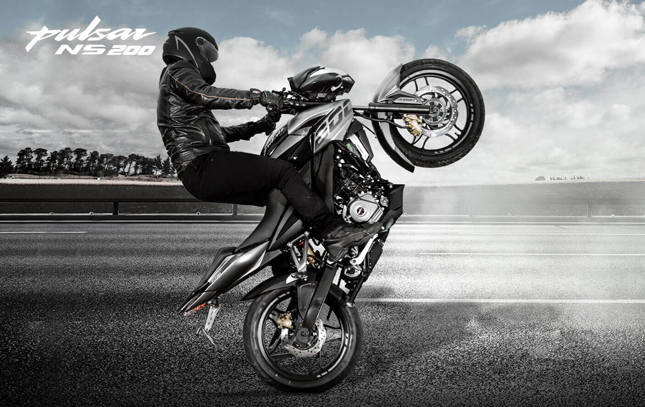 The bike which kick-started the sports series for Bajaj is a surprisingly good stunt bike. The Pulsar 200 NS offers great mass centralization and easy flickability. The exhaust is placed under the belly of the bike, this provides similar lean angles on both the sides. Stunts like "Christ", are easy to perform on the 200 NS due to its amazing stability. The power provided by the 199 CC triple spark engine is a healthy 23.5 BHP, it is enough for several different types of wheelies and burnouts. You can easily find a Pulsar 200 NS at around Rs 50,000.
For everything related to Motorcycles, stay tuned to Bikesmedia.
By:
Yetnesh Dubey