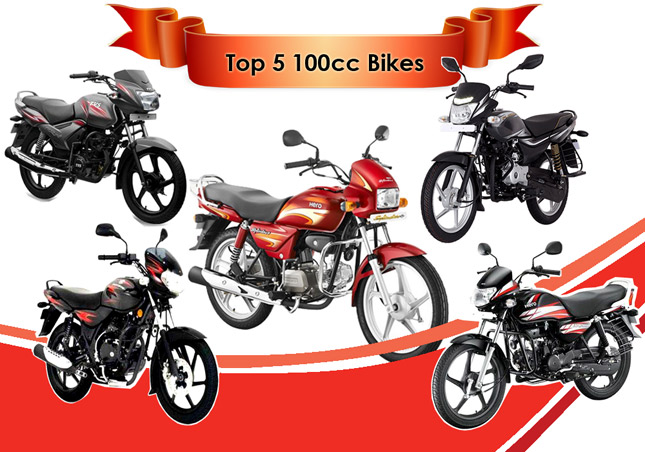 100cc Motorcycles, what's not to love about them, high mileage, low maintenance and absolutely no power and torque. I mean these motorcycles are just meant to get you from point A to point B. I know they sound boring but trust me these too can be fun if chosen wisely, so here's a list of top 5 motorcycles under 100 cc.
The list of things common across all these bikes is a very minimalistic design, high fuel economy and a maintenance free engine, so let's begin.
Hero HF Deluxe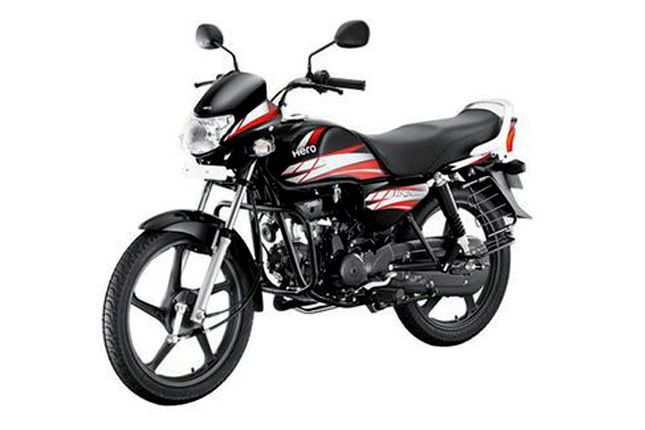 At number 5, we have HERO HF deluxe, with a weight of 109 kg and a mileage of 80.5 km/l, combining it with a fuel tank capacity of 10.5 l gives you an approx. the range of 800 km on a full tank. Power is coming in at 7.7 BHP and torque is at 8.04 Nm. The Delhi ex-showroom price of this bike starts from 42,630 and goes all the way up to Rs 46,930. Alloy wheels are available on the top spec model. Hero's long experience in making entry-level motorcycles makes this bike very interesting proposition.
Bajaj Discover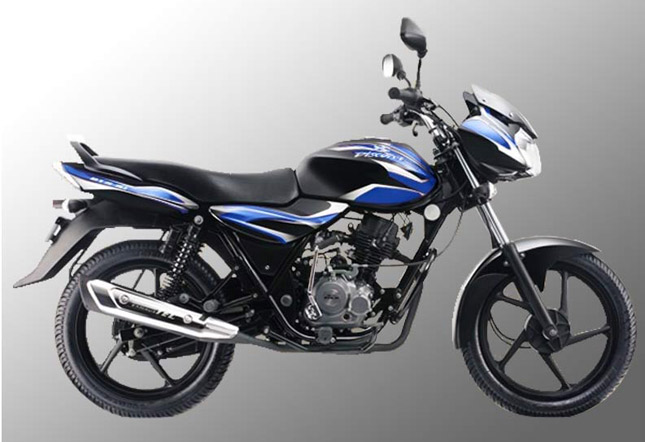 Next on our list is Bajaj Discover 100cc. This bike has been around for a quite a while now and has taken a ton of avatars from naked 150cc to a semi-faired one. Discover 100 is a strong and sturdy motorcycle, which is well built and offers Bajaj's DTSi technology. This enables the bike to produce 7.5 BHP and 7.85 NM of power and torque respectively. Mileage claimed by the company is 80 km/l and the fuel tank capacity is 8 litres, which is very less. Bajaj's extensive service network makes this a bike a very sensible purchase.
TVS Star City Plus+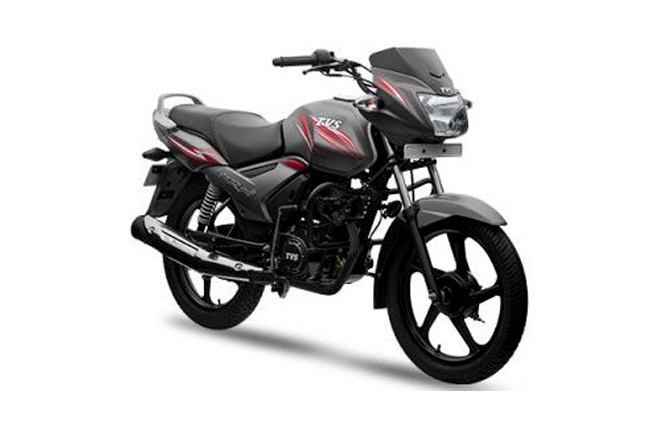 On 3rd spot is the TVS Star City Plus and this is the best looking bike among all the 100 cc motorcycles. The bike features some really good numbers in the form of a 10-litre fuel tank, 8.3 BHP of power and 8.7 NM of torque. Star city plus features a digital speedometer and trip meter along with an analogue fuel gauge. It sports a mileage of around 70 km/liter. This bike comes with alloy wheels and electric start as standard and carries a price tag of Rs 49,819 Delhi Ex-showroom. It also comes with a 5 year or 30000 km warranty, which is pretty cool.
Bajaj Platina ComforTec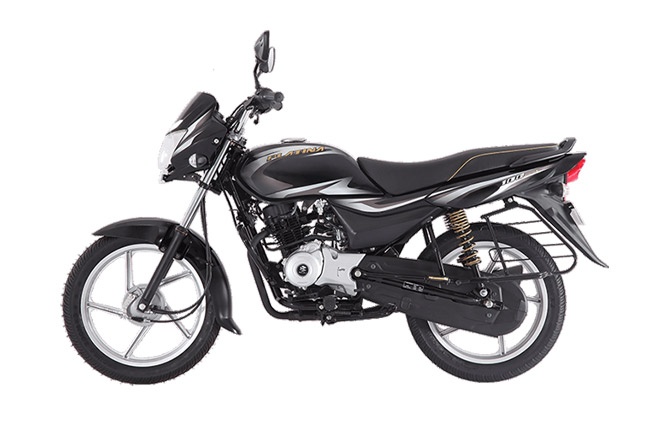 Next up on the list is Bajaj Platina with Comfortec. This bike claims to provide the highest mileage among all the 100cc motorcycles. It features the same DTSI tech, found on other Bajaj bikes as well and an SNS (spring in spring) unit, which provides extra comfort on extra bumpy roads. Sleek styling, long single seat; alloy wheel and an electric start, are available on the top spec model which costs Rs 46,656 Delhi Ex-showroom.
HERO Splendor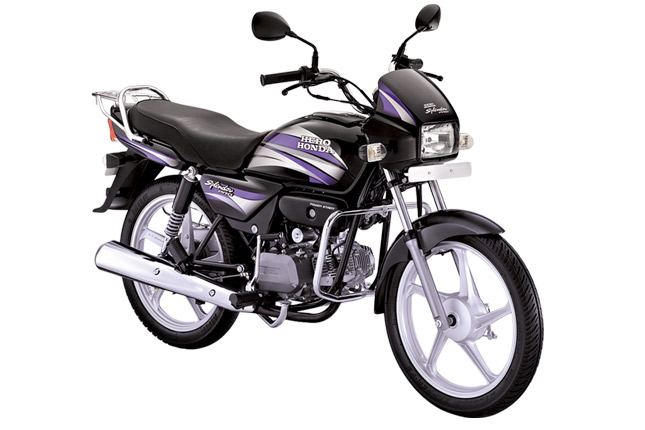 The final name on our list is a no-brainer. I mean this is the bike from which every other commuter bike is compared to. Hero Splendor still remains everyone's choice even today by Spawning different models like Splendor Pro, and Splendor +. The bike comes with an eleven-liter fuel tank with a mileage claim of 70 km/l. It generates 8.2 BHP of power and 8.05 NM of torque. The bike weighs just 109 kg even with a full fuel tank. Alloy wheels, electric start are all present on the top spec variant, which costs Rs 49,530 ex-showroom Delhi.
Final Thoughts:
Even with the advent of several 200 or even 300 cc motorcycles in our country, the 100cc market continues to flourish. Recently in September 2017, HERO Motocorp regained its position at the top of 2 wheeler market by selling 7 lakh units in a month. Now every one of us knows that nobody buys HERO Karizma anymore, so you can easily guess that it is the commuter segment of the 100cc range which still stands tall in the Indian market, thumping its chest.
To be honest, this doesn't need to change either because it is only because of the record sales of these commuter motorcycles, Giants like Bajaj, HERO and TVS are able to pump cash into their R&D and give us bikes like TVS Apache RTR 310S, Bajaj Dominar 400 and Very soon HERO HX 250R, which will be First in its class to feature Rider modes.
So, there you have it, the best 100cc bikes on the market. Since this list keeps on expanding, even as we speak so do let us know your thoughts in the comments, about your favorite 100cc bike and what content you guys would like to see next.
For everything related to 2 wheelers, no matter how many cc's stay tuned to BikesMedia.
By:
Yetnesh Dubey
Top 5 Affordable 100cc Motorcycles
Originally Posted on 12th July'2016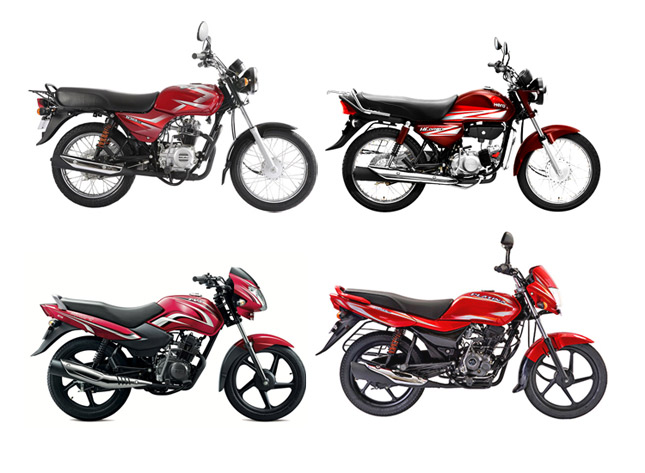 The top selling segment in India, the 100cc commuter class of bikes is what truly defines India. The bike that can munch miles with ease in any situation, in any road condition, and most importantly with surmount amount of load on it. And then there is the factor of "Kitna Deti Hai" always being tagged to it. The 100cc commuter segment of motorbikes is what every Indian starts with and this is why we have this shootout to check out the most affordable commuter motorcycle in India today.
1.
Bajaj CT 100
2.
TVS Sport
3.
Hero MotoCorp HF Dawn
4.
Bajaj Platina 100 ES
5.
Hero MotoCorp Splendor Plus
1. Bajaj CT 100 B: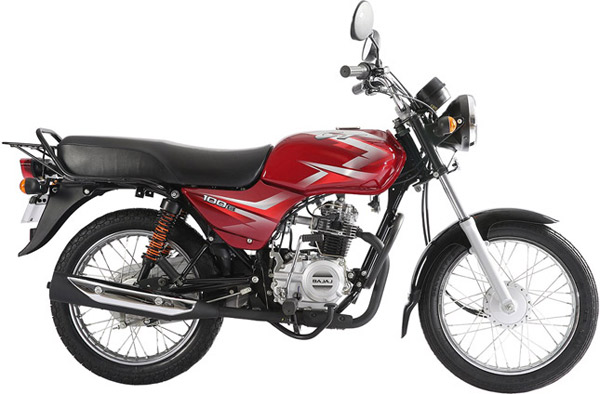 Bajaj has always been the manufacturer to launch the best value for money products and yet offer the level of performance and efficiency in their bikes that none of its competitors offer. The only issue Bajaj Auto has faced till date was its lower levels of quality and finish on the bikes and inferior after sales service.
READ ALSO: New 2015 Bajaj CT100 First Ride Review
But with the newer generation bikes we have observed a tremendous change and we can very well witness it in the Bajaj CT 100 B, the cheapest 100cc bike in the Indian market today. Retailing at INR 31,485/- ex-showroom Delhi, the bike is the perfect example of minimalistic styling and absolute ruggedness. With Bajaj managing to squeeze out 8.08bhp @ 7500 RPM from the puny 99.27cc engine and provide 99.1 Kmpl of mileage is truly a winner here. It does have some stiff competition from other bikes, but still the Bajaj CT 100B stands out as the cheapest bike in the segment.
2. TVS Sport: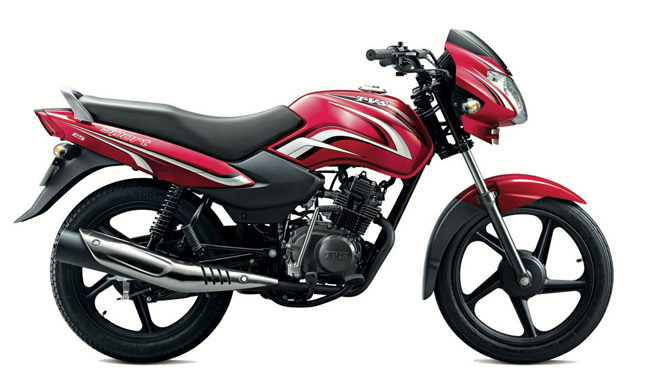 The lone TVS wolf in the list, the company was all set to hit the sweet spot with the Indian customers, only for Bajaj to spoil the party. Yet the bike is very much able to perform its duty well without any hassles, and the TVS technology at play here, the bike is well made with not many chinks in its armor.
With the 99.7cc engine pelting out 7.37bhp @ 7500 RPM, there is not much wrong with the bike. Also the 95 Kmpl mileage gives it good range and value for money ride matching very close to its rivals in Bajaj Auto and Hero MotoCorp. For a bike of this class and cost, it comes with adjustable rear suspension as well. TVS Sport retails at INR 36,880/- ex-showrooms Delhi, is the second cheapest bike in the list.
3. Hero MotoCorp HF Dawn: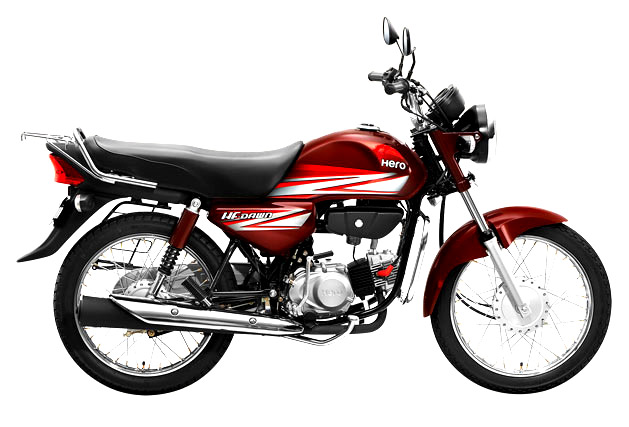 Speaking of value for money and affordable motorcycles, and not having Hero MotoCorp in the list, feels like something is amiss. But it is not the case anymore as the Hero HF Dawn is the third cheapest in the list retailing at INR 39,470/- ex-showroom Delhi.
The Hero HF Dawn is the cheapest offering from Hero MotoCorp, but it is one of the most reliable bikes out there. Customers are putting the bike through its paces as if new even after 10 years of usage and over 1 lakh kilometres on the odo. Hero has done well with the engine of the bike as it is still using the Honda sourced 97.2cc engine producing 8.25bhp of power at 8000 RPM and returning 82.9 Kmpl. It is the most basic bike with no gimmicks on it, not even a self-starter for the sake of it. But that is what the bike is made for, a proper rugged usable no nonsense bike.
4. Bajaj Platina 100 KS: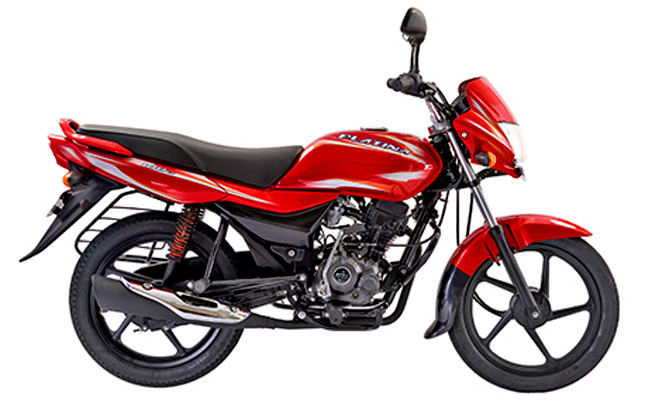 A premium 100cc offering from Bajaj Auto compared to the CT 100, the Bajaj Platina is the 4th cheapest bike in India and the second bike in the top 5 from Bajaj. The bike uses a 102cc engine instead of a 97.2cc on the CT 100 and promises a mileage of 96.9 Kmpl which is something only a Bajaj can promise and deliver something pretty close to it. The power output though is the same as 8.08 bhp at 8000.
READ ALSO: Bajaj Platina 100 ES Test Ride Review
The Bajaj Platina features some premium features such as alloy wheels, optional electric start, better styling and graphics on the bike, improved odometer, bikini fairing on the front, etc. The bike is also available in various colors as well as a stylish exhaust and all this for the price of INR 43,241/- ex-showroom Delhi.
5. Hero MotoCorp Splendor +: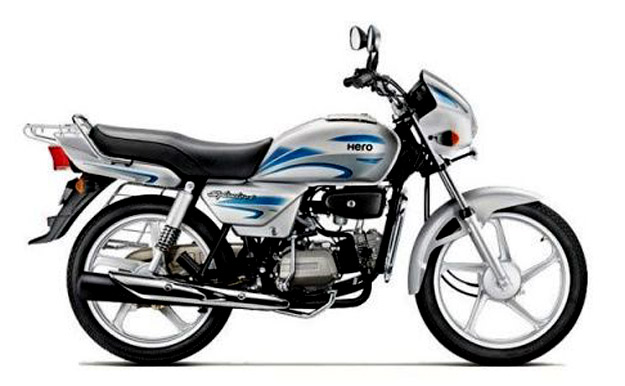 The bike that gave Hero MotoCorp the winning formula with the perfect combination of style and performance and mileage at the right price to win the hearts of millions of Indians, the Hero Splendor comes in at 5th place in our shootout for the top 5 affordable 100cc motorcycles in India.
Priced at INR 46,625/- ex-showroom Delhi, the Hero Splendor has a lot to offer for the price it is at. The 97.2cc engine churns out 8.24 bhp of power, the most in the segment. Also the bike comes with good styling and stickers on it for the looks, and the mileage of 80.6 Kmpl also comes handy though it is the least among the competition in the shootout. Yet the Splendor is available at a pretty affordable cost compared to most other bikes and the trust of the brand backed by good customer support and after sales service brings the end of the list of our top 5 affordable 100cc motorcycles in India.
You might notice that there is no Honda or Yamaha in this list as well as some other brands in the market. The reason being Yamaha does not have a 100cc offering; Mahindra's offering is on a more premium side owing to the extra features on offer by the company. Honda has capable bikes in the market, but they are again on the higher side in terms of either displacement or cost.
By:
Pratik Patole