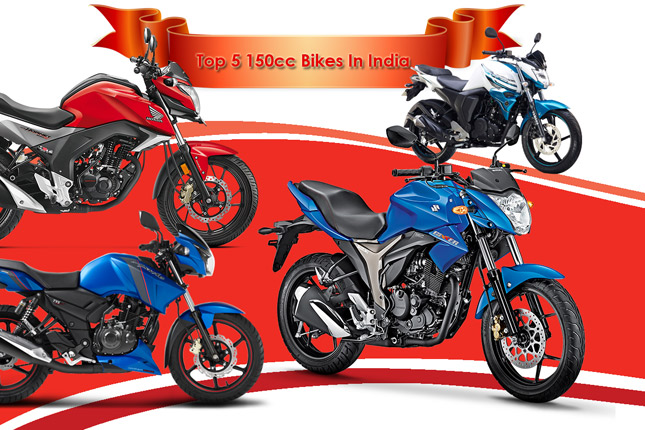 A lot of young boys and girls in our country are suffering from this dangerous disease, which is still uncategorized, unnamed but certainly not non treatable. The patient suffering from this particular problem is not able to fix his mind on one kind of motorcycle and is easily influenced by every other motorcycle which he sees or rides. It is particularly harmful in its later stages when the rider sorry the patient begins to deviate from his choice just days after buying a new motorcycle. This has destroyed many road trips, track-days and offroad sessions just because the rider keeps feeling bad about himself so he stays at home and strains on his choice of one particular motorcycle.
Fear not because we have come up with a list of 5 motorcycles, all of them so versatile that they guarantee to reduce days when you cry over your choice bike from a 365 to 5. Anyways without
wasting any time, here are the top 150cc motorcycles in India:
Honda CB Hornet 160R: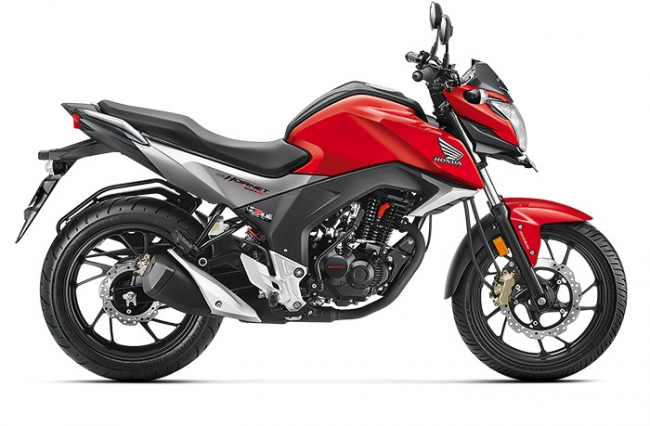 Let's start with the underdog. This bike was all the rush when it came out a few years ago but since then it has found its place under the radar. Sure you do see these on the road often but it didn't define a particular type of fans the way in which FZ and Gixxer did. Still, it is a pretty solid bike, all the necessary details are here, good looks, Honda 600F inspired styling, fat tyre, powerful engine all packed in a very stable and well-built chassis. In fact, the bike is so stable at top speeds that the 160cc engine seems a lot less for a bike this size. The thing which worked against this one was the absence of a kill-switch, which literally makes no sense. Just grab the switches of a pulsar 150 and ask your local mechanic to hook them on to the Hornet and you are good to go.
This brings us to the next bike on our list:
Bajaj Pulsar 150: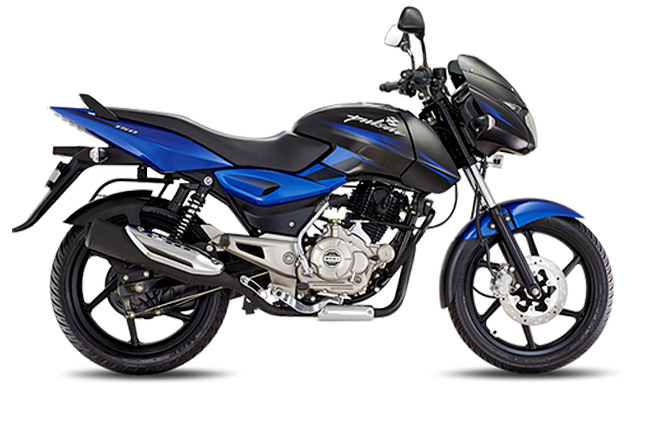 Bajaj has been making this bike since 24 November 2001 and when you keep doing something for more than 15 years, you get pretty good at it. The major overhaul which the bike received was in 2009 and since then the design of this bike is pretty much the same. Let's avoid the nostalgia and objectively judge this bike, as it is not without its problem.
The plastic used in its construction is fairly cheap and tends to break easily and the engine warms up relatively quicker than other modern-day naked bikes. What works in this bikes favor is a very reliable and durable Engine; parts if broken down, are very easily available in almost any part of our country and the same goes for its service center which is present throughout India. Best in class mileage, cheap maintenance and features like backlit switches, clip-on handlebars, comfortable seats and a pretty good resale value sure does work in bike's favor.
Yamaha FZ V2.0: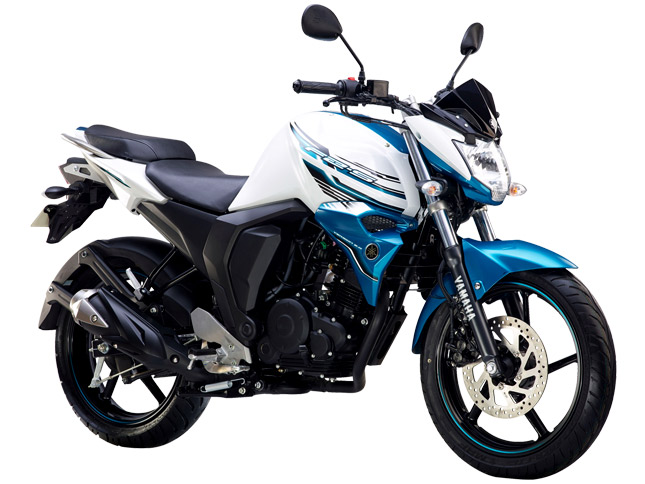 The only 150 cc Motorcycle, with the best in class build quality and ride quality. Fit and finish of this bike is top notch and so is the refinement of its engine. It loves to be revved hard and can easily stay at the top end of RPM range for long. FZ 2.0 is the lightest bike in its class (132 kg) still this has no effect on the stability of this bike as even at the speed of 110 Km/hr it feels planted.
Looks is another department where it scores high because Yamaha made it a definite head turner. The 41mm front forks and the rear monoshock serve their function in the best way possible. It is also Fuel injected so you can expect smooth and crisp power delivery along with a respectable mileage figure. Talking about the things this bike does wrong is that it doesn't generate enough power and torque. They do feel enough for a city use but when you take it out on the highway, it just takes relatively too long to reach a 100 km/hr.
Suzuki Gixxer: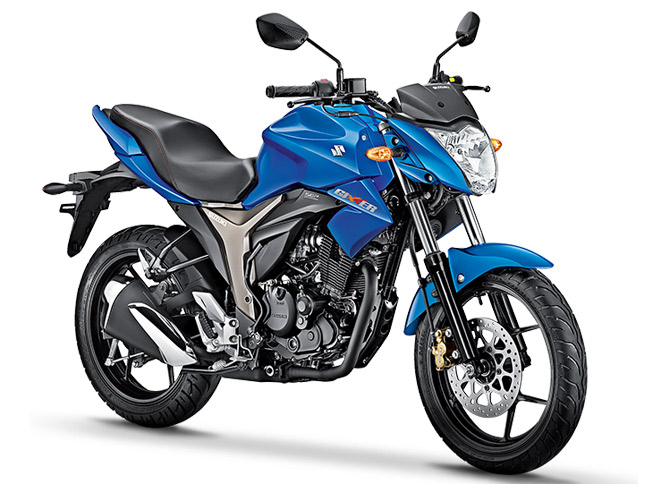 This is the product from Suzuki which made the company relevant to the Indian market. Suzuki Gixxer is a naked city bike which a good low-end punch and enough power to propel it to a top speed of 123 km/hr. This bike was designed by keeping FZ as a competitor in mind. This is one up from FZ in almost every way. FZ lacks a rear disc; Gixxer has it as an option. FZ has less power and torque, Gixxer makes more than this. FZ lacks a kickstart; Gixxer has it on all models. Still in the area of build quality, Engine refinement and ride quality the Yamaha FZ still remains the king.
TVS Apache RTR 160: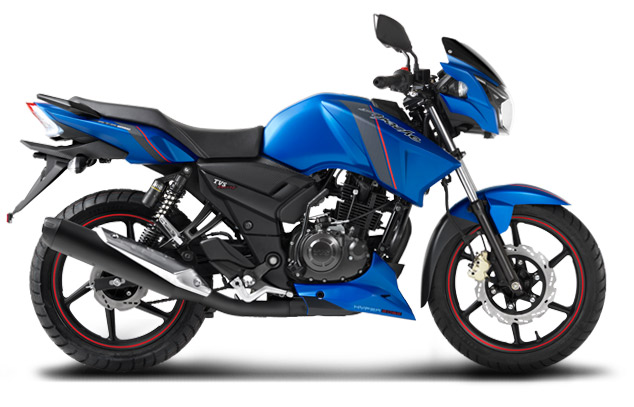 This bike is the Beast among all. The wild horse from TVS is the company's most popular bike and even sells like crazy due to its non-conventional design. This wild horse is the Arch rival of the feral wolf which is the Pulsar 150. Over the years TVS upgraded its RTR 160 with major redesigned elements but Pulsar remained the same.
In the year 2012, the long-running Apache series got a whole new design. It changed every aesthetic part of the bike including tank, headlight, Engine cowl etc. which enabled better air cooling for the engine and a menacing look. Talking about the accessories, it features a well-detailed Instrument console with a top speed recorder and even a clock.
It also features a rear disc as an option. Apache has the best power to weight ratio in the 150-160 cc segment and thus offers a crude and agile acceleration. If we focus on the crude part then the vibrations after 6500 RPM is the only persistent problem on this bike, that along with rust-prone metal parts and a poor quality chain.
Final Thoughts:
All these bikes offer superb mileage, easy maintenance, awesome value for money, and a lot of versatility. You ride these bikes anywhere, be it on the city road, highway or the curves.awesome value for money, and a lot of versatility. You ride these bikes anywhere, be it on the city road, highway or the curves.
For everything related to two-wheelers, Stay tuned to BikesMedia.
By:
Yetnesh Dubey
Originally Posted on 12th July'2016
Top 5 Affordable 150cc Motorcycles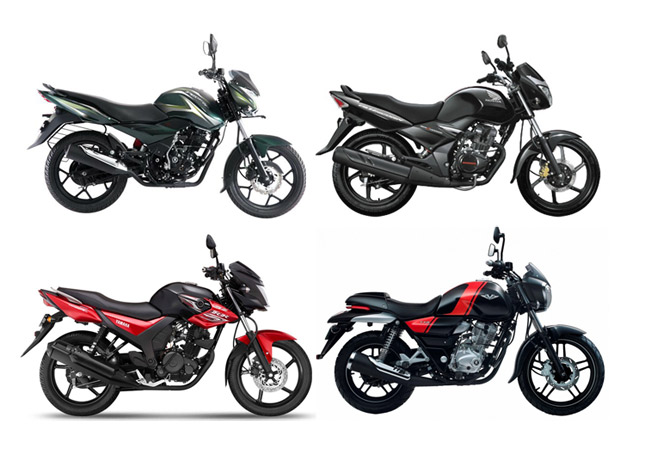 Here we come to a shootout for the top 5 most affordable 150cc bikes in the market right now. Though the bikes are affordable compared with the other counterparts, they are no less inferior. The bikes shortlisted for the shootout comes from four big manufacturers, in terms of their sales figures.
1.
Bajaj Discover 150S
2.
Hero Achiever
3.
Bajaj V15
4.
Yamaha SZ RR V2.0
5.
Honda CB Unicorn 150
1. Bajaj Discover 150S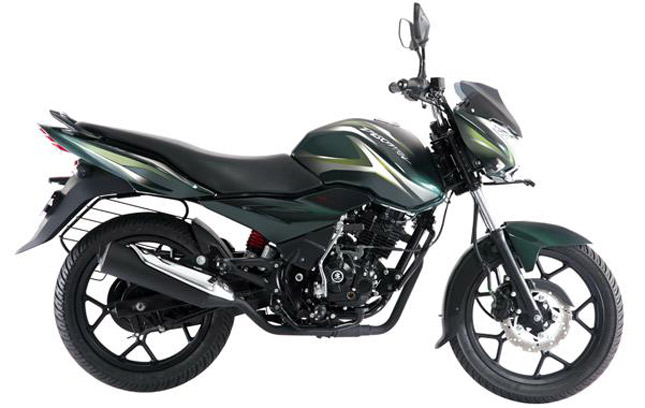 With great success of the Discover line of motorcycles in the commuter segment, Bajaj decided to bring in the 150cc version of it for the masses. Bajaj made a completely new 144.8cc DTSI engine with 4 valves per cylinder milling out a healthy amount of power. At INR 54,521 (Ex Showroom Delhi), this is the cheapest 150cc motorcycle one can buy in the country. The air-cooled DTSI engine makes 14.5 PS of power at 8500 rpm and 12.8 Nm of torque at 6500 rpm. The stopping duties are taken care of by a 240mm petal disc brake up front and a 130mm drum brake at the rear.
READ ALSO: New Bajaj Discover 150F Test Ride Review
The bike has a conventional telescopic suspension at front and a Nitrox Mono Shock Absorber with piggy back gas canister at the rear. The only setback of the bike is a tiny fuel tank, which could only contain 10 litres of petrol. This bike is for the budget commuters who look for a normal 125cc, but they could end up buying this, looking at the Shoestring budget set by Bajaj.
2. Hero Achiever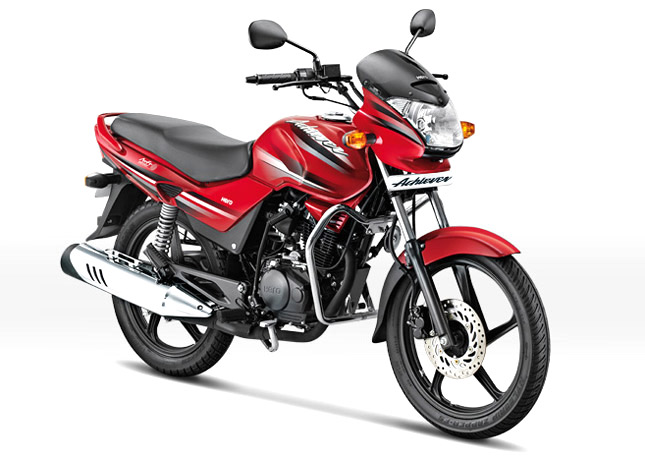 Hero Achiever is the next bike on the list which is priced at INR 61,425 (Ex Showroom Delhi). In order to grab the budget 150cc market, Hero launched this specific model. The bike has a 149.1cc engine with ATFT Technology in order to give a great mixture of both power and fuel economy.
The ignition system on Achiever is called the "AMI - Advanced Microprocessor Ignition System". The engine makes a maximum 13.4 Bhp of power at 8000 rpm and 12.80 Nm of torque at 5000 rpm. The bike has a fuel tank capacity of 12.5 litres. This bike is touted as the cheapest 150cc offering from Hero Motocorp. It looks exactly like every other Hero commuter bike, in spite of having a bit powerful engine in disguise. The bike rides the same way as it's junior commuter siblings, except for the noticeable power difference.
3. Bajaj V15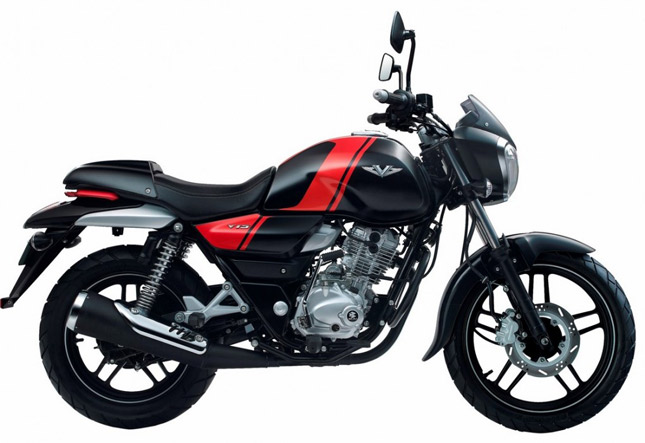 The Bajaj V15 is the best looking motorcycle of this comparison, hands down (although, looks are subjective). Every Bajaj V15 is a part of India's historic Warship "The INS Vikrant". When the Indian navy decided to scrap the old warship, Bajaj bought a part of it's steel and used it for the metal casting of the Bikes fuel tank. So eventually every V15 is said to have a part of INS Vikrant's metal on it. That's the reason why Bajaj named it as V15 along with a V badge at the back of the motorcycle.
READ ALSO: New Bajaj V15 First Ride Review
The designing of the motorcycle looks to be highly inspired from the Italian manufacturer's Moto Guzzi Bellagio. The Baja V 15 retails at INR 61,999 (Ex Showroom Delhi). The 150cc motor of the bike produces 12.0 PS of power at 7500 rpm and 13.0 Nm of torque at 5500 rpm. The bike looks menacing with it's meaty front forks and fat 130 section rear tyre. It attracts customers wanting a visually appealing, yet affordable 150cc motorcycle.
4. Yamaha SZ RR V2.0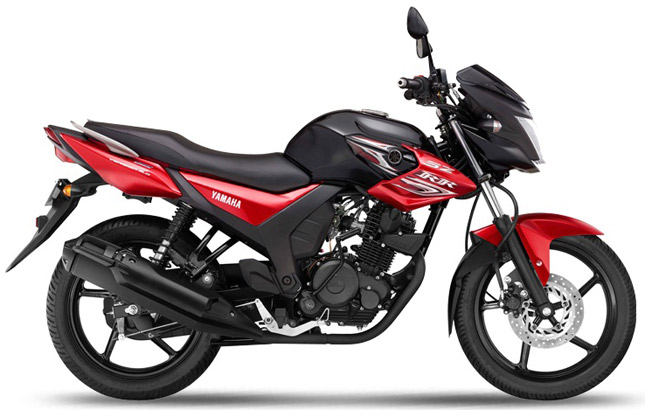 After a successful outcome with the sales of Yamaha SZ and SZ-R, Yamaha launched the updated version with Blue Core technology as Yamaha SZ RR V2.0. The bike comes shod of a new analog instrument cluster and an aluminium grab rail. Yamaha claims 11% increase in the fuel economy after incorporating the Blue Core technology. The bike can be purchased at INR 65,300 (Ex Showroom Delhi).
READ ALSO: New Yamaha SZ-RR Version 2.0 Test Ride Review
The 149cc air-cooled engine is capable of making 12.1 PS of power at 7500 rpm and 12.8 Nm of torque at 6000 rpm. The bike has a higher range since the fuel tank is capable of holding 14.0 litres of fuel. The Yamaha SZ RR V2.0 has a very reliable engine, since it's a downgraded version of the trusted Yamaha FZ16. Customers having a deep faith on the Japanese marquee and it's reliability, yet on a budget are the ones choosing this bike.
5. Honda CB Unicorn 150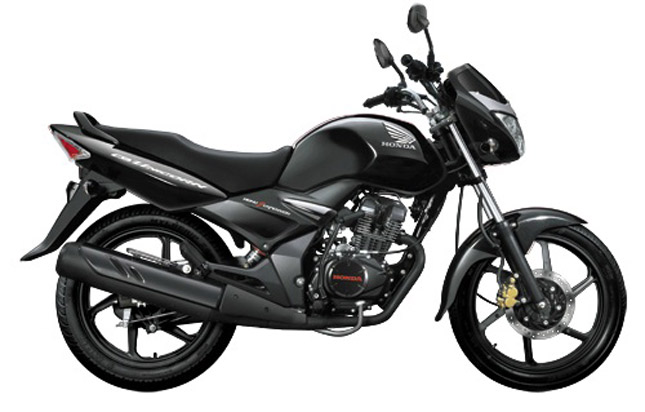 After discontinuing production last year due to the launch of it's upgraded sibling Unicorn 160, the bike faced some serious demand among the customers. Which is why Honda relaunched the model at the Auto Expo. So now both the Unicorn 150 and 160 are on sale. The CB Unicorn 150 is the premium bike of this comparison, as it is sold at INR 67,028 (Ex Showroom Delhi).
The CB Unicorn was one of the very first 150cc motorcycles in India by the year 2005, that also had a Monoshock suspension at the rear, which was an USP during that period. The bike has a tried and tested 149.1cc air-cooled engine which is capable of 13.3 PS of power at 8500 rpm and 12.8 Nm of torque at 5500 rpm. The bike remains the same mechanically, as such when it was discontinued. Customers looking for a trusted motorcycle with high reliability go for it, although the bike is a decade old.
By:
Aravind Rb