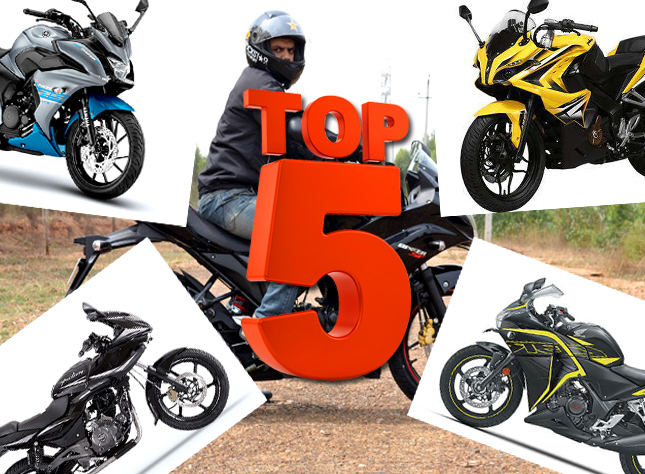 Do you want the style of a sports bike and the comfort of a naked? Then you've come to the right place. We have compiled a list of top 5 motorcycles which offer excellent comfort, wind protection, mileage and everything that you might need on your daily long commute. We have ranked these motorcycles in the order of Comfort, Mileage, performance and Reliability. So let's begin.
1: Suzuki Gixxer SF: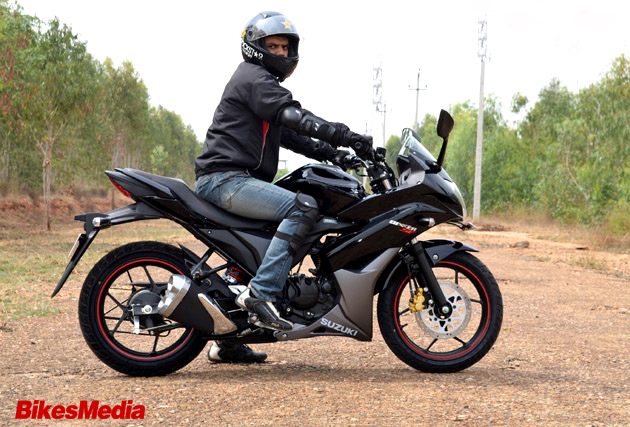 Suzuki India has been building new models around their trusted 150 cc engine for some time now. It's for good reason because the motor is predominantly a workhorse designed for long commutes. The fully faired bike which the company has built around this engine is Suzuki Gixxer SF. All of us are familiar with its sporty nature but surprisingly it is a very comfortable motorcycle to ride as well. Carrying the same chassis as the Gixxer, it offers the rider an upright seating position which is only made better by a straight handlebar.
The rider seat is wide, comfortable and firm enough for any kind of distance which you seek to travel. The mileage figure ranges from 45-50 km/l while the engine delivers a punchy performance in the low and mid-range of the motorcycle. The reliability of the motorcycle is also pretty good and the continuously growing Suzuki India network makes sure on timely service, where you may be. The motorcycle has a Fi+ABS version which has an ex-showroom price of Rs 1,00,199.
2: Bajaj Pulsar 200 RS: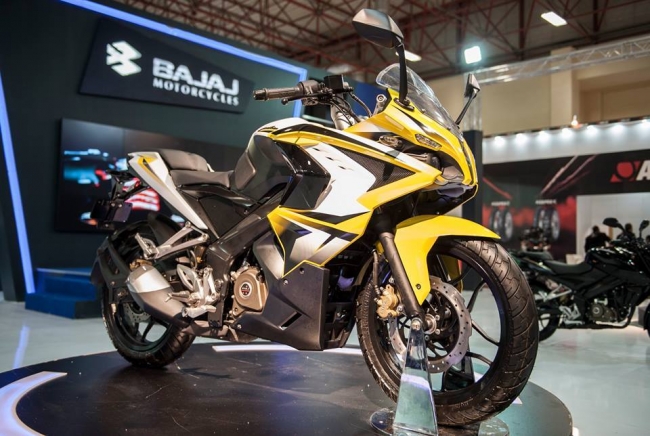 The flagship Pulsar is a bike with many personalities. It can be used on a track and just as well in a city. The motorcycle's overdone design maybe a turn off for some people but on the other hand it is quite useful in providing wind protection. The seating position on the bike is almost upright and the clip-on handlebars are raised. You can expect a mileage figure of 35-40 km/l and the engine delivers a top speed of 150 km/h which takes care of your touring needs.
Pulsar 200 RS also comes with a Single Channel ABS as an option for safe and effective braking in any kind of emergency situation. The bike carries Pulsar DNA and is a downright performer with its triple spark 199 cc liquid cooled fuel injected engine. Instead of reading the specs, you just need to know that this bike has an average low end, a good mid-range and a strong top end performance.
The overall build quality of the bike is solid and reliable. Bajaj service stations are available throughout the country, in case if you ever find your self-searching for one in an unknown location. Bajaj Pulsar 200 RS has an ex-showroom price of Rs 1,43,066 (for the ABS version).
3: Bajaj Pulsar 220: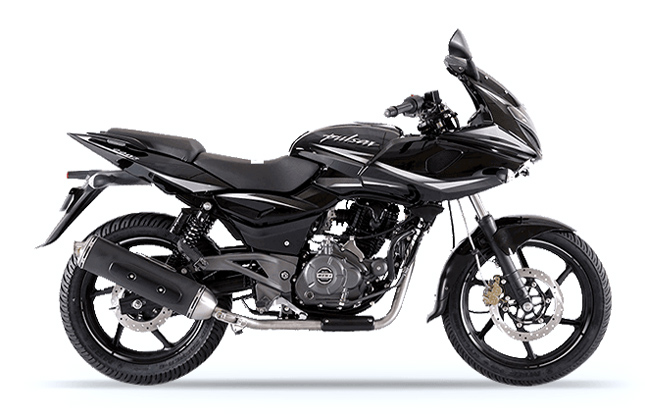 This bike is almost a decade old and still continues to sell in huge numbers. Despite carrying a half-naked fairing, it sells more than it's fully faired cousin. Pulsar 220 features traditional Pulsar styling which is timeless in itself. The big fairing at the front provides good wind protection and also incorporates projector headlamps for good illumination. The seating position is relaxed and upright and serves you well during a long journey.
The bike has a tried and tested 219.99 cc air+oil cooled DTS-I engine which delivers blistering torque and a top speed of 135 km/h. It features no ABS unfortunately even as an option. Talking about mileage, the bike returns a fuel economy of 35-40 km/l under normal riding conditions. The build quality of the bike has improved over the years and feels sturdy and solid. The ex-showroom price of Pulsar 220 is Rs 90,000.
4: Honda CBR 250R: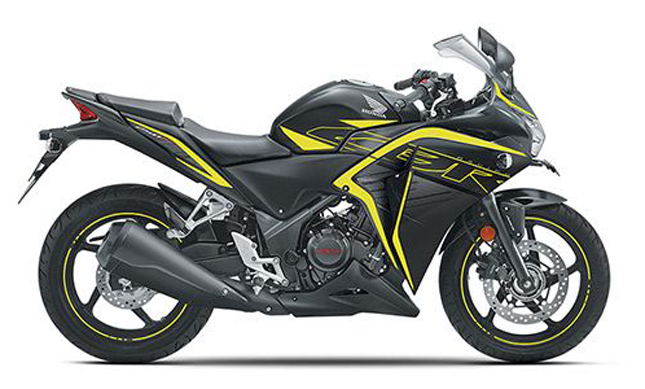 The only entry-level sports bike from Honda clearly shows its age when compared to the rest of the modern day bikes. It's still a performer though, the 250 cc liquid cooled fuel injected engine runs butter smooth and is reminiscent Honda's refinement. The bike has a smooth top end which helps it in cruising at triple digit speeds all day. The seating position on the bike is comfortable and upright, the fairing does a decent job of containing wind blasts. Mileage figure varies from 25-30 km/l. The bike has the excellent build quality and it even comes with ABS as an option. The ex-showroom price of the bike is Rs 1,89,000.
5: Yamaha Fazer 25: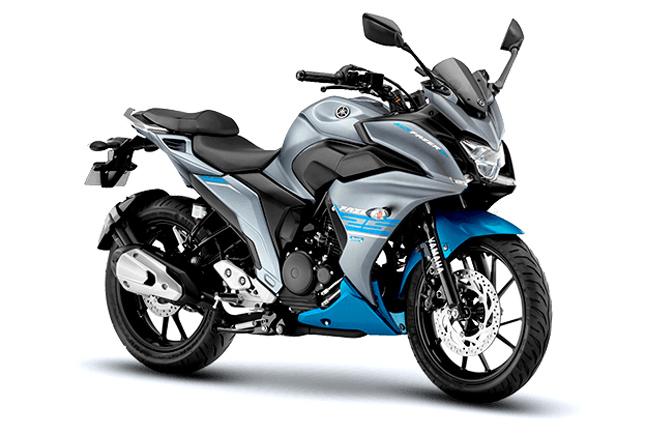 It is probably the least talked about motorcycle in India mainly because of its looks. It is the fully faired version of Yamaha FZ 25 and it shares many of its components with it. Although the bike has controversial styling, it still is a capable tourer, It has a 249 cc air+oil cooled fuel injected engine which makes plenty of torque and a top speed of 140 km/l. The fairing at the front provides good wind protection and plenty of room to tick behind.
The seating position on the bike is straight and upright which keeps the rider relaxed. Yamaha uses Blue core technology to deliver a mileage figure of 40 km/l, which is pretty great for a 250 cc motorcycle. The engine performance is punchy throughout the rev range but despite having a big engine it features only 5 gears. There is no ABS available even as an option. The build quality and reliability of the bike is top notch and it comes with an ex-showroom price of Rs 1.29 Lakh.
Is your favourite faired bike on this list? Let us know in the comments and stay tuned to BikesMedia.
By:
Yetnesh Dubey