It doesn't matter if you ride a Dominar or an RC, we can all agree that ripping down the streets in a peppy scooter is just another form of fun we crave for. It doesn't matter how serious of a rider all of us become, there is an inner squid in all of us just waiting to be unleashed, and what better way to release that hooligan than on a scooter. So without wasting any time here's a list of all the scooters that we expect to see in the upcoming months.
Hero Dare: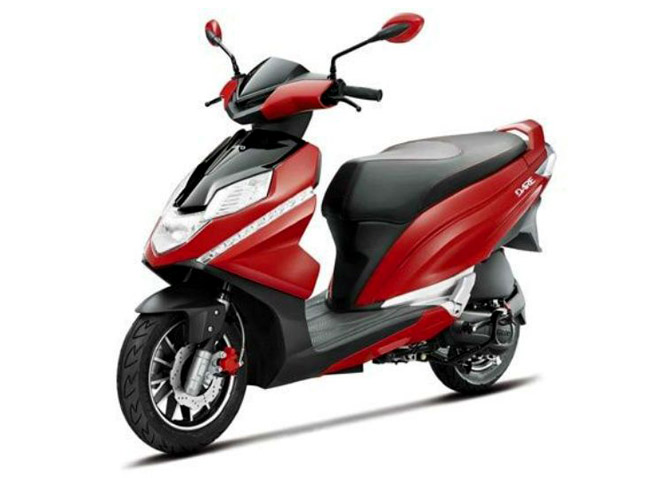 This is the first 125 cc scooter by the Hero which is waiting to see the light of the day. It was first showcased at 2014 Auto expo and it seems to be powered by 125 cc 4 stroke engine which boasts of being both economical and fun. The scooter will feature a dual tone paint scheme and it will compete against Honda active 125.
Expected price: Rs 56000
Power and Torque: 9.38 BHP, 9.8 NM.
Bajaj Chetak: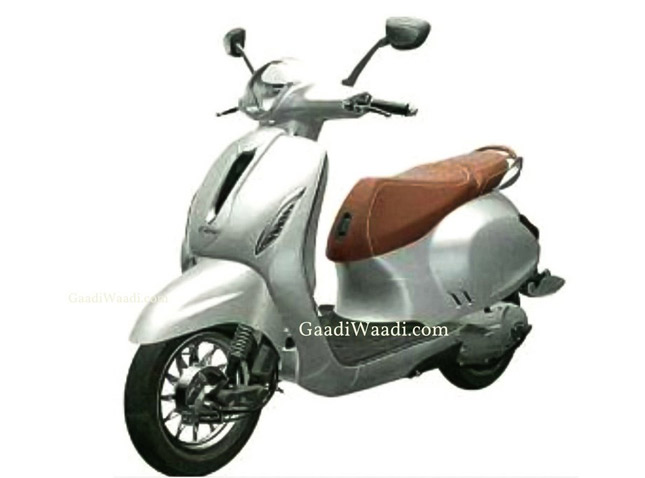 There is a good chance you rode in front of this scooter along with your dad many years ago when most of us were just 3 feet tall. Well, Bajaj is planning to bring back the legendary scooter sometime next year. From the leaked images it can be expected that the scooter will retain a classic look and is expected to compete in the premium scooter range. The expected engine to be used in the setup is a 125 cc with a CVT Auto box. Bajaj is also expected to use the patented DTS-i technology to improve performance and mileage.
Expected price: Rs 52,000
Power and torque: 10 BHP, 9 NM
TVS Jupiter 125 Fi: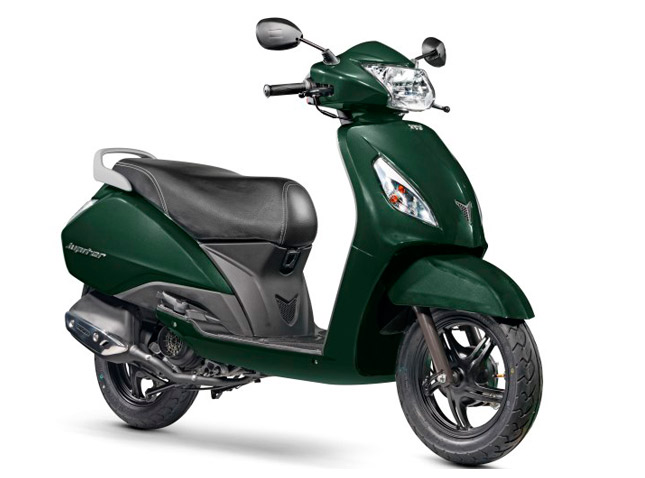 Recently seen bearing a camouflaged look, this scooter could be the dark horse from TVS stable to finally outsell it's Arch-nemesis Honda Activa. The scooter was seen bearing a front Disc brake and a Fuel injected setup missed choke lever confirmed it. The console was also a digital cum analogue unit. This will be the first fuel injected automatic engine on a scooter, so it'd be interesting to see how TVS manage to pull this off.
Expected price: RS 57,000
Power and Torque: 11 BHP, 10 NM.
Hero Duet E: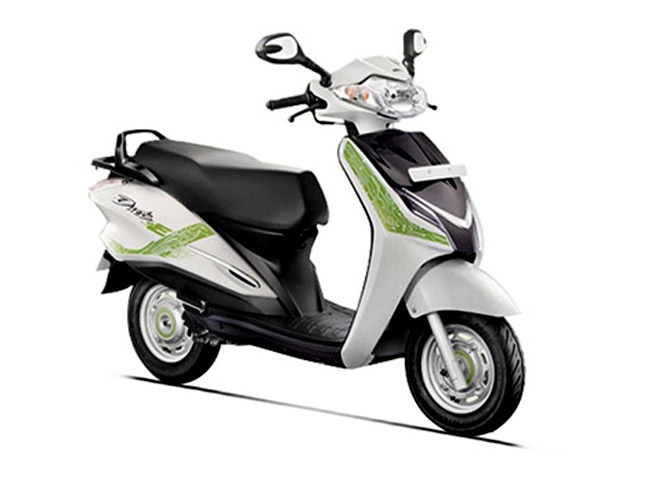 The first all-electric offering from Hero was shown at Auto Expo 2016. The scooter was designed by Hero's own R&D team in India. The scooter is expected to give a range of 60 km when fully charged. A dual tone paint scheme makes this scooter lively and attractive. On the performance spectrum, the company claims that the motor of the scooter can propel it to 60 km/hr from a complete stop in less than 6.5 seconds, thanks to a powerful BLDC motor. No confirmed launch dates for the scooter are available but it is expected to launch sometime in the next year.
Expected price: Rs 70,000
Power and Torque: 5kw (6.8 PS), 14 NM
Aprilia SR 125: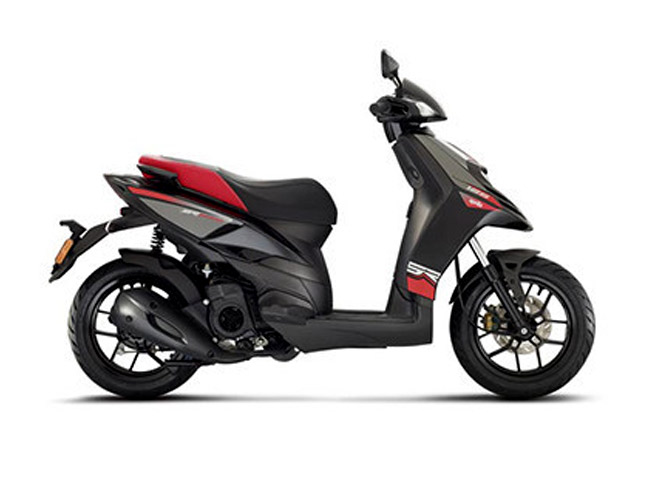 The elder sibling of this soon to be launched mini powerhouse is already showing people what a performance oriented scooter is capable of. The Aprilia SR 125 is expected to launch in early 2018 probably at the Auto Expo 2018. The scooter is also likely to be built on a tubular steel frame housing a 125 cc engine. In terms of design, it is expected to borrow a large chunk of its exterior from SR 150.
Expected price: Rs 55,000
Power and Torque: 9.46 BHP, 8.2 NM.
Honda PCX 150: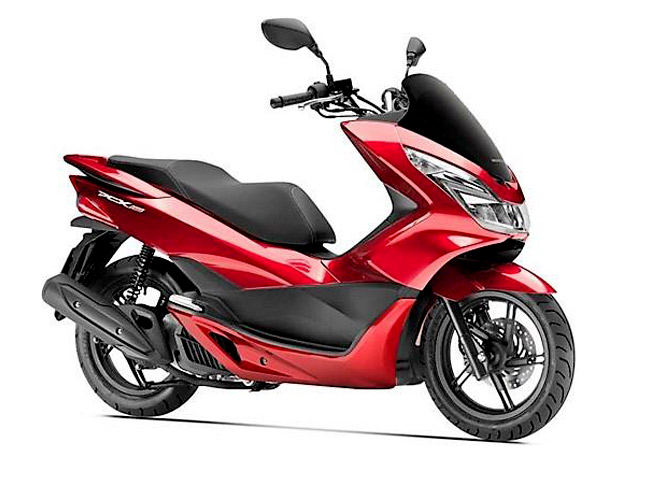 This scooter will be company's first 150 cc entry in India. This scooter was showcased back in Auto Expo 2014. The company labelled this as "Motor Scooter". Being a 150 cc, this scooter will directly compete with Arpilla SR 150 but going by its design it is more likely to hit the upper spectrum of scooter market near the Vespa range. It will be a blend of design, looks and comfort. Features like a Front disc and Honda's own CBS technology will be standard on this.
Expected price: Rs 65,000
Power and Torque: 13.4 BHP, 14 NM
Vespa GTS 300: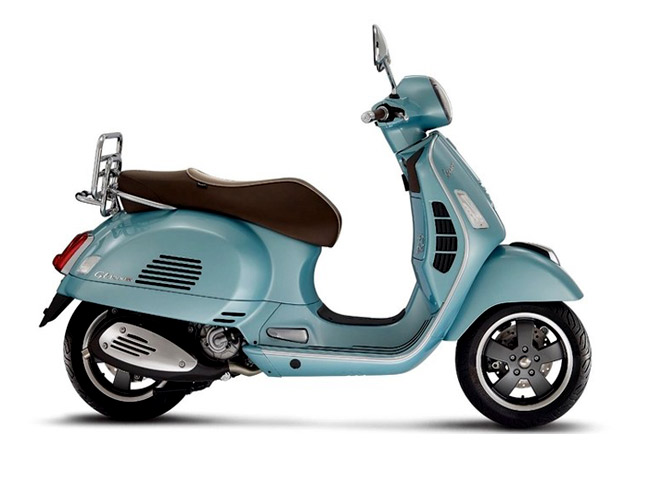 In the Ultra-premium category of scooters, Vespa is expected to launch the GTS 300. A 278 cc scooter, with the performance of an entry level sports bike. It will be powered by a Single cylinder 4-Stroke 4 valves Quasar engine with electronic injection. Being a Vespa one can expect good ride quality and performance out of this scooter.
Expected price: Rs 4,00,000
Power and Torque: 21.2 BHP, 22.3 NM
Final thoughts:
Considering India's initiative to fill its roads with only electric vehicles by 2030, the trend in upcoming automotive tech can be seen tilting towards the eco-friendly side of the spectrum. With scooters like Hero Duet E, offering amazing performance on electric motors and saving the environment while doing so. It's only a matter of time when a few years from now we also get to see an electric RC, NS or RTR. For everything related to two wheelers, stay tuned to BikesMedia.
By:
Yetnesh Dubey