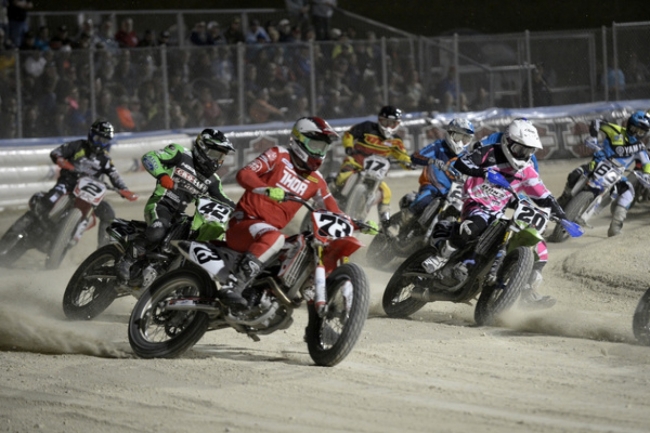 Flat track racing is a variant of Track Racing. It has further categories like Half-mile, Mile Dirt Track race, TT Steeplechase, Short Track and Road Races. Out of these competitions, road races were held on asphalt paved courses whereas the half-mile, mile and TT are the ones which are held on dirt tracks.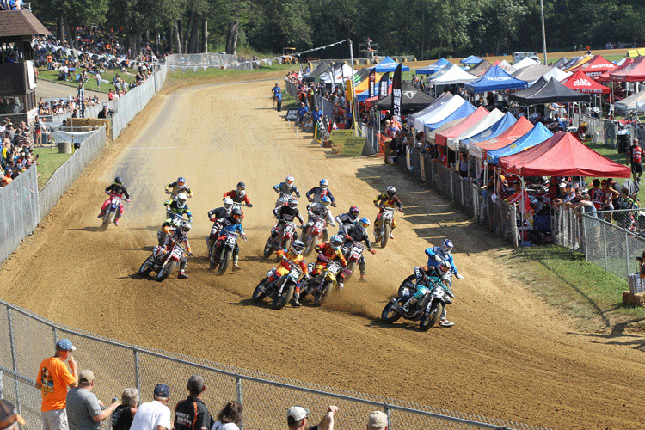 Though they look similar to Speedway, except for the oval track layout which is common in all track races (barring the TT Steeplechase) and some racing rules, they are very different to each other. The biggest difference comes in the form of the bikes used. The bikes used in Flat track have front and rear suspension and rear brakes, something which are not there on the unique speedway bikes. This altogether, changes the technique of racing and hence both have their own unique characteristic. Also, there are a lot more riders participating here than the usual four in Speedway.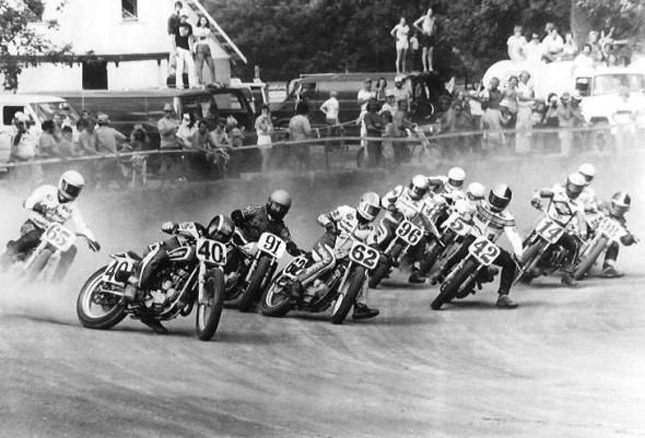 Flat Track Racing is most famous in its country of origin, America, proof being the popularity of the American Motorcyclist Association (AMA) Flat Track races held there. In 1986, the AMA made the Grand National Championship a dirt track only series. Harley-Davison bikes have been a dominant force since the series began. Indian, Triumph, Honda, Yamaha, Suzuki are some of the other manufacturers whose bikes have tasted success in this series.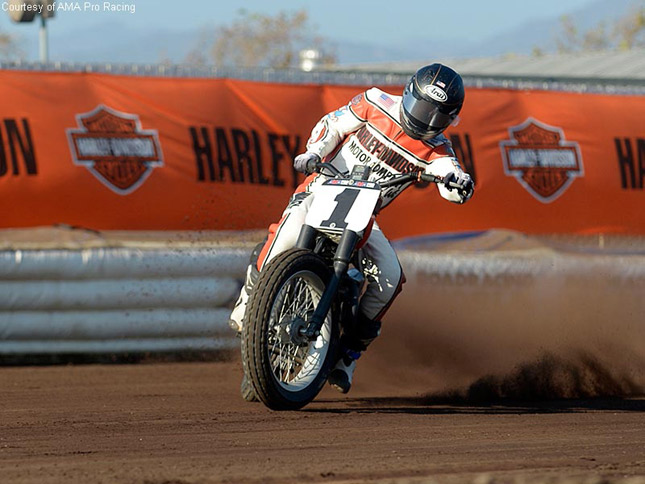 Harley Davidson factory rider Scott Parker is a nine-time winner of the A.M.A. Grand National Championship. He holds the all-time Grand National Dirt Track Championship record of 94 race wins and was inducted into the Motorsports Hall of Fame of America in 2009. A lot of top American riders in Grand Prix motorcycle racing began their racing careers as flat track racers. Last year, two-time MotoGP World Champion Marc Marquez has been participating in the Superstegion events, where AMA Pro Flat Track riders challenge other world class racers. Marquez won in 2014. Many top MotoGP riders get into dirt track for their training.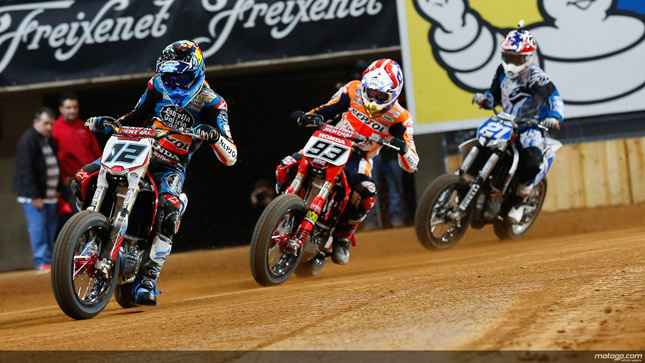 Different Categories Of Flat Track Racing
The Mile Dirt Track Race:
As the name suggests, it's held on an oval-shaped dirt course which is one mile in length. Powerful bikes like the Harley-Davidson XR-750 suit this course. They reach speeds of nearly 140 km/h on the straights. The races are usually held in horse racing courses.
Half Mile Dirt Track Race:
It is similar to the mile dirt track race with the difference being shorter lap distance. The track remains oval shaped. The track may vary in length as the races are sometimes held in venues that hold World of Outlaws car racing events.
Short Track:
This one is also an oval shaped dirt track course but with a quarter mile length. These races are sometimes held indoors. The motorcycles are light two stroke ones.
TT Steeplechase:
This one race stands out amongst other track races thanks to its track layout which is not oval. It's held on an irregularly shaped dirt track which usually has one right hand turn and one jump. Both small and large motorcycles have tasted success in this series.
Road Race:
It's a race held on paved, purpose built race tracks. Daytona 200 is one famous event on the AMA calendar.
By:
Akshay Tajbije