Motorcycle Hill Climb Racing or Hill Climbing is one of the oldest forms of motor sports in the world. It dates back to the year 1897. There are two types of Motorcycle Hill Climbing, one is the off road one while the second is done on tarmac. Both of them involve a single rider going up against the clock.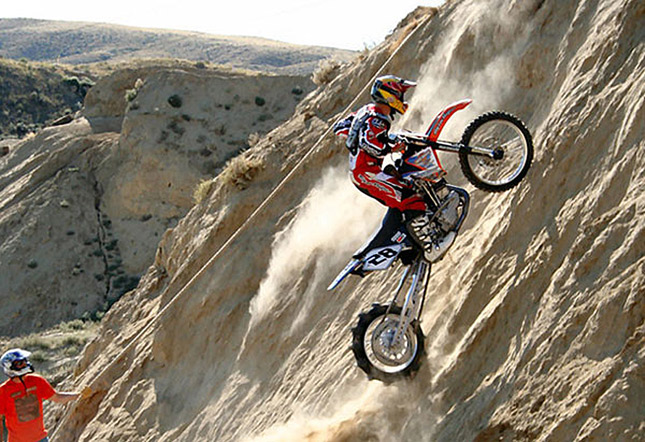 Off Road Hill Climbing:
Off road races have got very steep climbs and are done in the hills. They are generally held on rough terrain and ungroomed uphill courses. There are a few exceptions in eastern US where the hills are highly groomed and have faster terrains. The machines used are mostly dirt bikes or specially modified bikes. Some bikes are made exceptionally long, measuring 9½ feet from nose to tail. There are different categories to race in depending on the cubic capacity of the bikes engine.
The North American Hill Climbers Association (NAHA) has got 3 pro classes & 3 professional classes to compete in. In order to win, the rider has to get to the top in the fastest possible time. There are some courses where not even a single rider is able to climb to the top, in which case the one who reaches the furthest wins. I would suggest watching videos of hill climb racing in Andler/Schonberg located in Belgium, which is known as the impossible climb. One reason contributing to this factor is that not a single bike is allowed to practice on the hill before the race starts.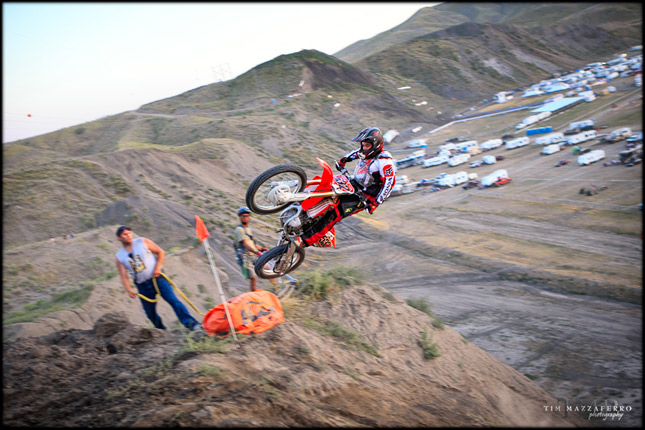 If I'd to describe Hill Climbing in one sentence, I would refer to a title in the book Popular Science published in August 1932 which read as "
Fearless Riders turn Motor Bikes into Mountain Goats
". Interestingly, back then in 1932, the riders used to slip a looped leather thong over their left wrist and the other end was tucked between two spring clips mounted near the left handlebar grip. When the rider got thrown, his wrist jerked the leather from between the clips which allowed them to close and ground the ignition so that the engine stopped. Basically, it was a brilliant safety device for that era.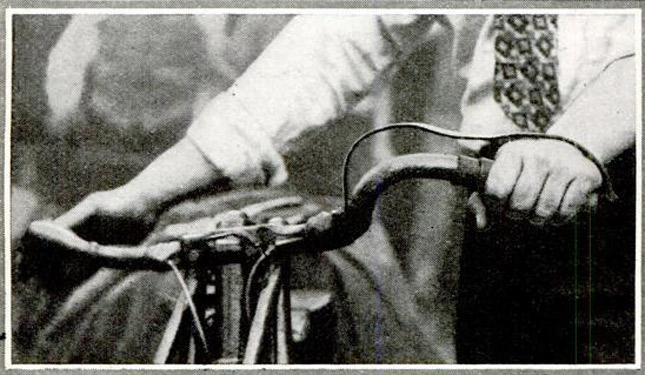 Back then, there was a man with a hook who used to cling to one side of the course. His job was to prevent the bike from hurting the rider, in case the bike was sliding down the bank on top of the rider. Similarly, in present times too there are one or more people present with a hook to catch the bike. Rachau hillclimb was a famous event when it was held from 1995 to 2004.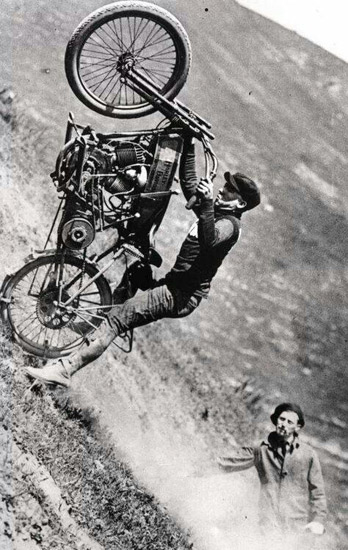 Tarmac Hill Climb Racing:
Tarmac events are held on closed public roads and private roads. They are not specifically designed for racing. The rider finishing the uphill course the fastest, wins. The courses are mostly narrow and twisty. The National Hill Climb Association has courses on tarmac surface which vary from 400 to 2500 yards in length and rise steeply uphill. They have varied classes to race in. There's one Road Legal Class which is designed for newcomers. Then there are the usual 0 – 250cc, 250 – 350cc, 350 – 500cc, 500 – 750cc and 750 – 1300cc classes along with one for sidecars and three wheelers.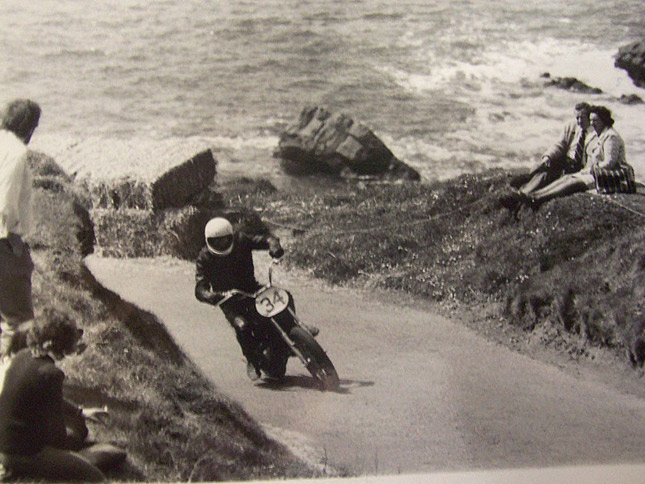 In some events like the most famous Goodwood Festival of Speed which is held annually, we can see vintage racing bikes participate. They have stopped timing motorcycles for their run after 1933, when rider Chas Guy was killed in practice after his Vincent motorcycle developed a steering wobble and threw him into a tree.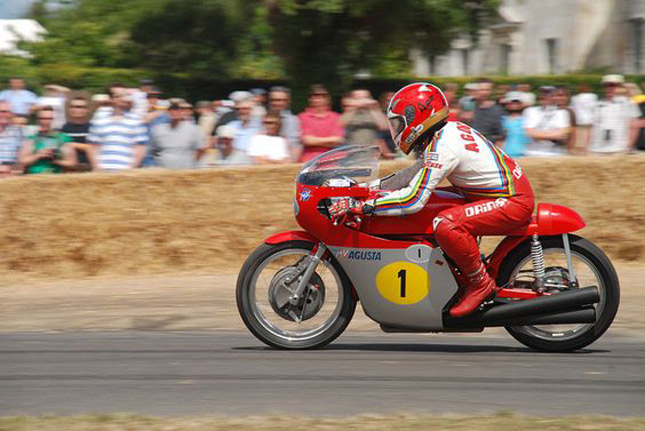 Hill Climbing events give an excellent experience to spectators. Unlike in other racing sports where the public sits far away from the track, behind gravel traps and fences, here you sit right next to the track and there is at times only a rope which separates you from the track. It must be a delight to watch vintage machines to the latest superbikes race from such a close distance. There was one hill climb racing event in India held annually at the Nandi hills but it was not managed well. Hope so Hill Climb Racing events start properly in India.
By:
Akshay Tajbije