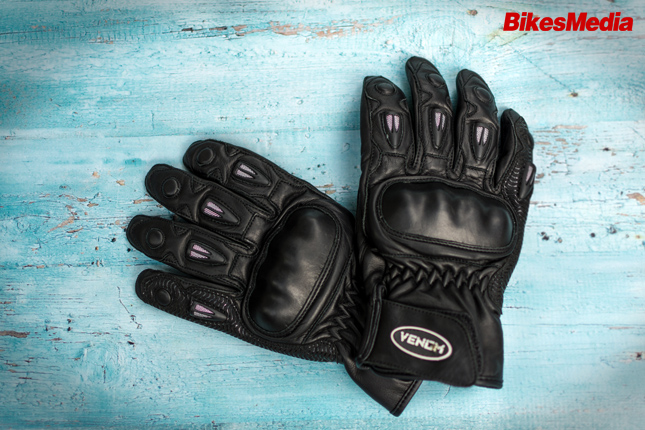 One fine day I was using Facebook, and then I found a brand with a logo that looked marvelous, designed for the youngsters. It is called Venom, with the logo of an apex predator. I then went into their website and had a look their collections. Man each one of them looked amazing with logo. They have gloves, jackets, boots, riding pants and traveling baggage as well. I decided to get a pair of gloves called Wanderer from them. I have used them intensively for a period of 2 and a half months and here are my observations.
Looks and design: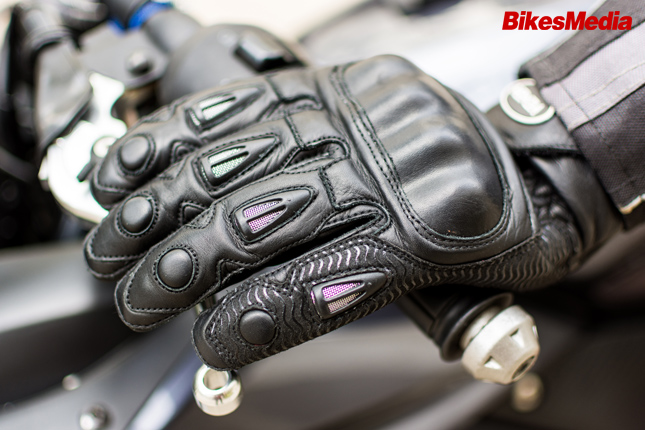 The pair of gloves look neat and simple, when you have a deep look you can see a lot of minute complex looking designs. The Venom Wanderer riding gloves are made from genuine leather. I must admit that your hands don't smell bad after you wear it in the hot summer days which is really good. As soon as you see the pair of gloves you notice tiny and cute cone shaped structures on each finger, they are the air vents are are very well designed to pull in air into the gloves.
You also get small button shaped cushions just a little below the nails where the joints are located, they give an extra protection when you crash, the button cushion comes on the lower joint for the thumb. The knuckles get a neatly designed armor to prevent heavy damages during a crash event. Something that I was keenly observing is the quality of the stitches, boy! They last really well not even a small bit of the stitches came out from their places.
There are a lot of brands where the stitches pop out really soon. The locking system is a Velcro type, with their branding on it, but it misses out on the logo. The wrist gets a zig-zag stitch design pattern on it. The cuffs extend 4.5cms from the wrist and do their job pretty well. The pair of gloves get silicon reinforcements on the palms, side of the pinky finger and most importantly along the path of the thumb and the index finger that give the best grip when you throttle.
Fit and comfort: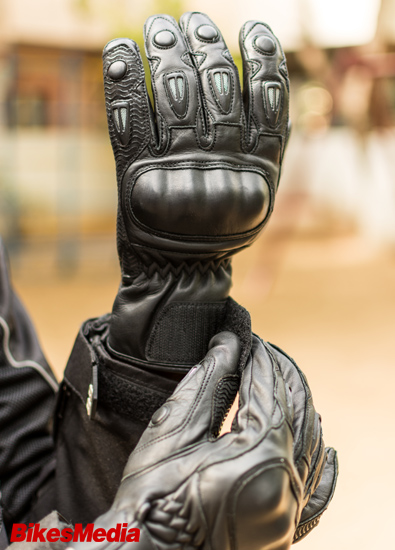 It took about 5 days for the leather to break in, until then it was comfortable but was too tight. After they break-in they were perfect. It's just that my thumb finger is a little small, so it was a little big for the thumb finger alone.
The pair of gloves get soft woolen type material with a good cushioning which is comfortable. Initially when I saw the design I thought it would be very hard wear them in city traffic during the summer days, I have tested them at the peak summer days in Chennai at a maximum temperature of 41 degree Celsius and I must admit I was completely wrong and I was blown away.
My hands did sweat but very very little. Most importantly I did not feel the pungent leather smell. It kept me very happy. The ventilation is very good when vehicle is under moving conditions. The grip as well is excellent. I tried using my phone with the gloves on, unfortunately they did not work. I used it for long rides as well, they did not lead to any sort of uncomfortable feeling or pains. I would suggest that the silicon reinforcements be provided on the middle finger as well, as they will provide a better grip during hard braking. They are easy to wear and stretch as well. It is a quick wearable pair of gloves. The gloves come with various size options starting from M upto XL. I would suggest that some ventilation is provided for the palms as well.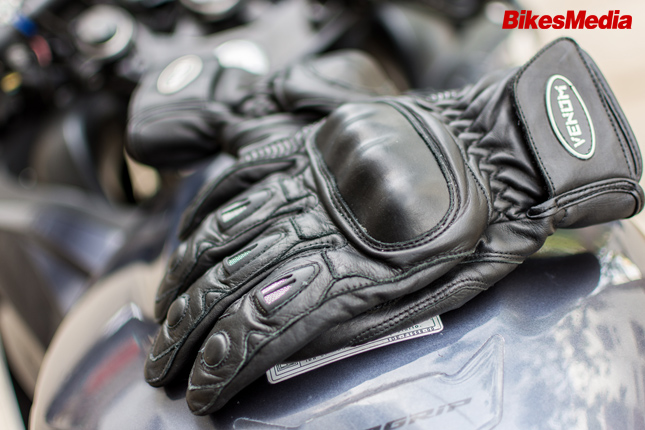 For a price tag of Rupees 2500/-, it is completely a worth package no denying in the fact that they come with top notch quality and premium fit and finish. You don't need to think for a second option when you want to get a good pair of daily use gloves. I would strongly suggest this pair of gloves, because at the end of the day I am DAMN ;-) (they are called Damn design) sure you aren't gonna regret buying them.
Review By:
Rishath Suresh
Photographs By:
Suraj