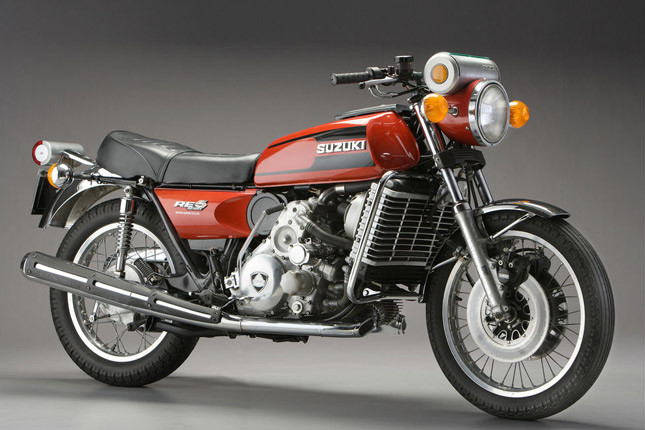 We all know what a conventional internal combustion engine is and how it works, but ever wondered how a Rotary Engine or a Wankel Engine works? It is the same alternate engine which the automobile industry has witnessed on the iconic Suzuki RE-5. Here's an insight story on how Wankel engine works-
A typical internal combustion engine does all the four works (suction, compression, power and exhaust strokes) alternately, but the Rotary engine is designed in such a way that it does all the four strokes in its own housing. In a rotary engine, the pressure of combustion is contained in a chamber formed by the part of the housing and sealed in by one face of the triangular rotor, which the engine uses instead of the piston.
Wankel Engine Construction:
The rotor has three convex faces, each of which acts like a piston. Each face of the rotor has a pocket, which increases the displacement of the engine, allowing space for air or fuel mixture. A Wankel engine is assembled in layers. the coolant flows through passageways surrounding in pieces. The end layers contain the seals and sections of the housing contain the rotors. The inside surfaces of these pieces are smooth, which helps in the seals on the rotor. An intake port is located on each end piece.
The Wankel engine works in the same 4-stroke cycle as the reciprocating piston engine, with the central rotor executes the four processes of Intake, Compression, Ignition/power, and Exhaust stroke inside the chamber. Both the types of engines rely on the expansion pressure created by the combustion of air-fuel mixture, the difference between them derives from the way they transform into mechanical force. In a Rotor/Wankel engine, the expansion pressure is applied to the flank of the rotor. Because of its triangular shape the housing of the engine is divided into three working chambers.
Working Of Rotary/Wankel Engine: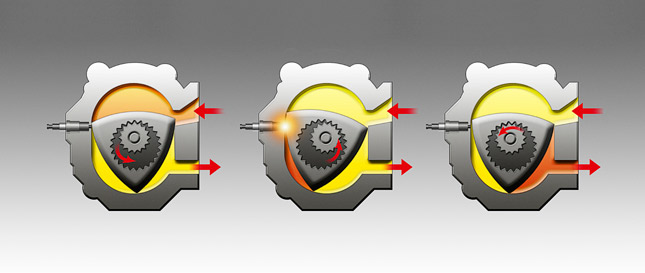 Intake stroke-
During the intake stroke, the inlet valve remains open and the exhaust closed. The required air fuel mixture is pumped inside before it is compressed by the rotor. The inlet is located in the upper part of the block.
Compression stroke-
The air fuel mixture is compressed and the temperature is increased due to higher pressure. It happens on the top portion.
Power stroke-
This is the most important stroke, where the air fuel mixture is burnt with the help of spark plug and most of the power is produced in this stroke.
Exhaust stroke-
All the burnt out gases are sent out in this stroke through the exhaust valve located at the bottom, similar to the intake valve.
Pros-
• Lighter compared to the conventional piston engine.
• Better flat torque is provided.
• Better construction and is very reliable.
Cons-
• Imperfect sealing.
• Longer compression.
• Higher fuel consumption.
By:
Rishath Suresh