Planning some long rides for the coming days but confused about how much to spend on an action camera? Even if your budget is a massive 40 grand, should you buy a GoPro or should you invest in three SJ5000 action cameras and some memory cards? Or do you have a budget of a meager 5 to 6 grand and intend to buy one camera that you would want to use to capture some rare moments of a ride?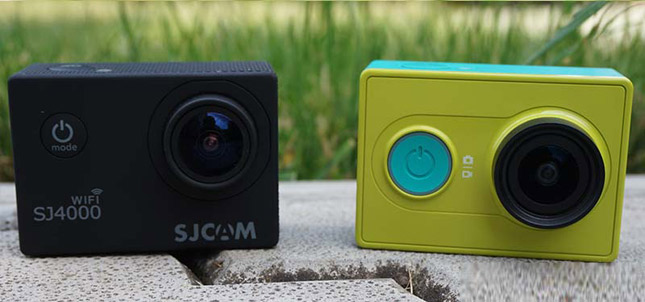 There are a few points that you may consider while making a buying decision. Personally, I'm not a fan of GoPro in any way and never will be because it is ridiculously expensive for a little toy camera but again, it does have the best video quality I've seen on an action camera. But do you really need a GoPro?
1) Your Purpose:
What the hell are you going to be doing with a 1080P or 4K resolution camera? Of course, if you're a professional then GoPro is the thing for you as you'll recover the cost incurred in no time. But what if you're a 9 to 7 corporate worker or occasional rider that gets to see the sun properly on weekends only? I feel it is sensible for such people to invest in a camera that costs below 8 grand or at the max, 10 grand! They too come with 1080P or 4K resolution, decent image quality, etc. Let's be real, you're mostly going to be recording a lot of traffic, garbage and stray animals on the road with that camera but with small bouts of mountains and rivers in between before getting back to work.
So, do you really think you need to spend 40 grand on a camera that's going to capture garbage, traffic and stray animals on Indian roads? A lot of my photos has all that an sometimes you can't help yourself because the dirt's all around you! I went to LEH with my Xiaomi Yi mounted on the handlebar but even there at certain places, the action cam captured plastic bottles and packets of chips thrown around by tourists!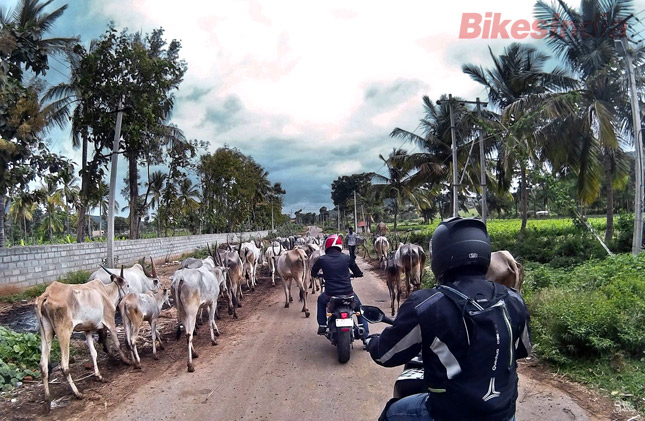 2) Numbers that fool you:
I agree that a good camera should produce clear images and videos. But how good should they be? Should they be as good as a GoPro's image and video output or is it fine to spare 2 to 3 percent of the quality in order to save an amount that could fetch you enough fuel to for a 7000 km road trip. It's best to see the quality of the image on a computer screen, test the unedited video quality before buying one. 12,000 megapixels, 145788 X 7999446 resolution, bla, bla, bla doesn't really matter much if you intend to use it for a non professional purpose, they're all just boring numbers to lure you! I'm not asking you to completely ignore all technical details but most action cameras have a decent image and video quality, similar to the quality that a smart phone offers. The only thing you need to be wary of is fake action cameras, when buying one!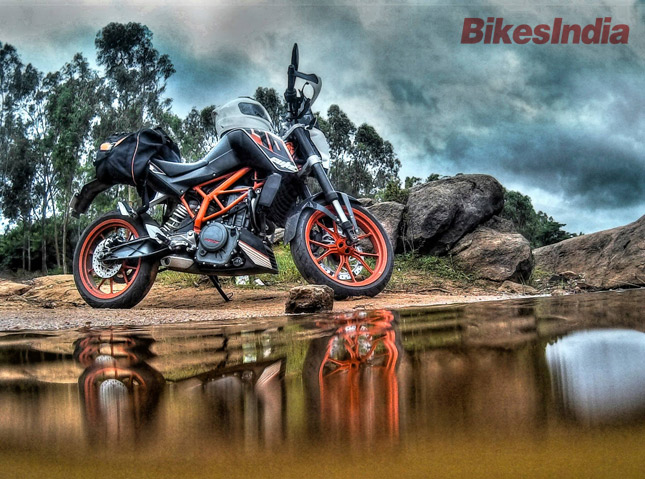 3) Type of use:
Now, an action camera is going to be experimented with, in terms of mounting positions, angles, etc where the security of the camera could be compromised. Personally, I've had instances where my SJ4000 and Xiaomi Yi action cameras were prone to falling off on a ride. Thanks to our roads too, that do their best to help you lose your action camera. Luckily, I still have them with me but what I'm trying to say is that if you're going to use your action camera for adventures that it is meant to be used for, then you might want to consider the cost at which you buy them.
The best thing you can do is ask yourself a question that should help you about the amount you can spend on an action camera, depending on your usage- Is the action camera so cheap that you can afford another one the very next week in case you lost this one? If yes, then you're looking at buying the right action camera for you. Personally speaking, when I go out on a motorcycle adventure, I'm not certain if I'm going to return home with the action camera, hence the cameras I use cost around 7000 INR each. Spend wisely!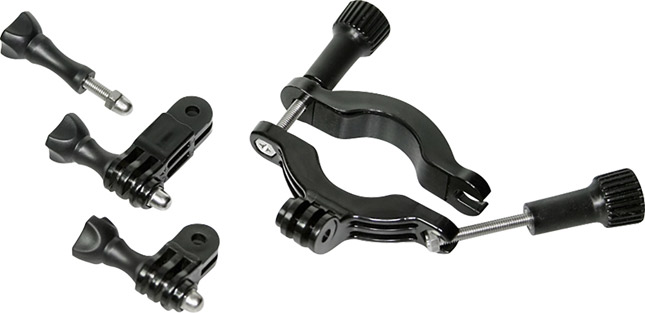 4) Camera casing and mounts:
If you buy a Xiaomi Yi, then you just get the camera in the box and nothing else. The waterproof case and mounts need to be bought separately that could add to your overall cost by INR 2000. If you bought an SJ 5000, you get the camera with a waterproof housing and a ton of other mounts in a big box! If you're someone who is sure of what mounts you're going to use, then you might as well make a buying decision based on purchasing a camera that doesn't come with any mount but buy a single, specific mount separately. But, if you're not sure of the actions you'd be performing with your tiny camera, you might want to buy a camera that came with all sorts of mounts. In my experience, I tried both techniques. I ended up using both cameras with a maximum of 2 or 3 mounts for each one, all other mounts like the head mount, chest mount, suction cup mount remain unused!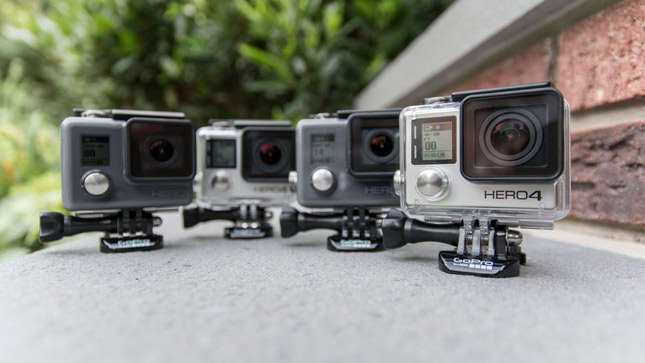 5) Where to buy?
There are a ton of sources from which you could buy your action camera. If it's a GoPro, then you'll have to look for official dealers in India. An online foreign purchase though will ensure you pay a bomb to the customs department as well! For the SJCAM too, there are official dealers in India who sell various models, lowest being around INR 10,000. But, what if you preferred your camera to be as cheap as possible?
I bought my SJ4000 from eBay.com for 6500 INR which included all mounts and a waterproof case. I had to pay 1000 INR as customs duty but on the other hand, my friend who ordered the same camera didn't have to pay customs. So being charged import duty also depends on how lucky you are!
There's a site from where I bought the Xiaomi Yi for INR 5800 called
www.Banggood.com
(not a porn site). I used some mounts of the SJCAM on it but spent 700 bucks on import duty and 800 bucks on a waterproof case. Still, it's cheaper than paying 10 grand! But what I realised was that since time is money, you could buy the camera instantly from a local dealer for 10 grand or wait for a month till your action cam arrived. Btw, Xiaomi doesn't sell its action camera directly through dealers in India so you have no choice but to order that online.
To end it all though, I really feel there's no point investing in a GoPro. A lot of my riding buddies who just use their GoPros occasionally on rides have about 500 GB of footage lying around and they don't know what to do with it, they're too occupied to edit those videos and they also have about 10,000 odd pictures clicked in burst mode that are yet to be viewed. I can only stress on the point to consider the above points practically that could make you choose the best action cam. I'm not a GoPro hater in any way but I prefer being practical. As I said earlier, if you've got the means to recover that cost or if you have the skills to do many creative things and grow in some way, only then will a hefty investment be worth it!
By:
Ssaajan Manoj Jogia