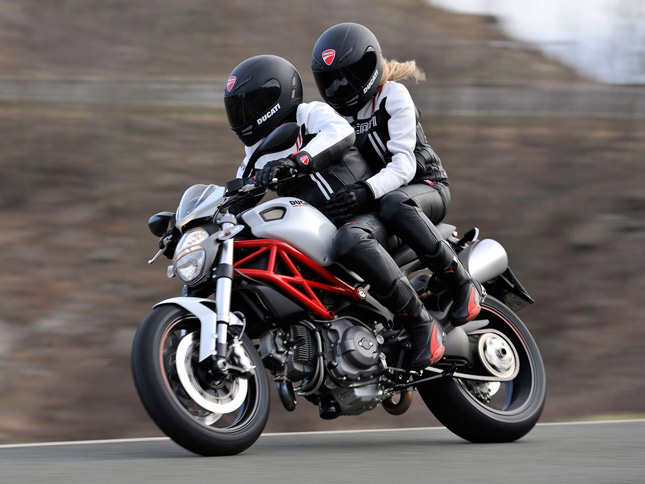 When we check out the motorcycle specifications, we come across terms like Dry weight and Kerb Weight of the bikes. They are a bit confusing because many manufacturers specify either of the weights in their specifications most of the times and very rarely do they specify both of them. This creates a doubt most of the times in the mind of the rider to what is the exact weight of the bike. To clear out this confusion, we are providing this article so that our readers can know the exact difference between Dry Weight and Kerb/Wet Weight of the bike.
Dry Weight:
When the bike is manufactured on the assembly it does not have absolutely any kind of fluids in it. It is totally dry containing nothing but metal and fiber and plastics and that's all. It is the most basic weight of the bike during assembly but it is not usable yet. After adding all the fluids the weight of the bike will vary, but the basic dry weight of the bike is never going to change at all.
Kerb/Wet Weight:
Kerb weight refers to the weight of the bike in a ride ready state. It means it has all the fluids in the right places and it is really to be ridden at the moment go. The list of fluids in the bike is as follows:
Engine Oil
Brake Oil
Gear Oil
Fork Oil
Coolant (If present)
Gasoline/Petrol
All these fluid at the optimum levels (except gasoline; it is a relative one) together with the dry weight form the Kerb/wet weight of the bike.
So the next time if anyone mentions that their bike has a dry weight of 150 kgs, you can make out that when you will be actually riding the bike, the weight of the bike will be more than that. And if the Kerb Weight is mentioned, then you will know that the bike will weight exactly what it is weighing at that very moment. This is a very small but important part one should know about. Ride safe and stay tuned to BikesIndia for more on two wheels.
By:
Pratik Patole