Ever since I heard about the Patented Dtsi Technology of Bajaj I always wonder what is the use of putting two spark plugs in the small head of a motorcycle? is it really beneficial? and if it is a superior technology then why other prominent auto manufactures of the World are not using it. Moreover when we talk about KTM- the global partner of Bajaj even they are not using the Twin Ignition Technology in their bikes made in India under the supervision of Bajaj Auto Ltd.

In fact Bajaj who is using majority of Engine components of KTM bikes (Duke 200) in their brand like "Pulsar 200 NS" have put its "Triple Spark Plug" technology in it whereas KTM being a global master has refrained itself from using this Technology in bikes sold in India and abroad by its brand name. Does this mean that Bajaj is using superior Technology than KTM? or they are using a technology that KTM is not considering worth implementing in their bikes?
I am sure at least once all such questions and many more must have also come in your mind, lets go through the insight of "Multiple Ignition System" its significance in motorcycle engines, Advantages and Disadvantages of it.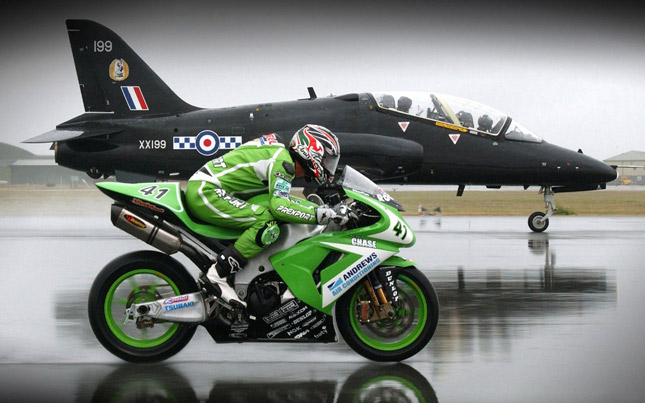 History Of Double Ignition (Twin Spark Plugs):
In a conventional internal combustion(2-stroke and 4-stroke) engine there is generally one spark plug used per cylinder. Putting up dual spark plugs per cylinder is not new, it is as old as World War I technology. Originally use of Twin Spark Plug per cylinder was seen in aircraft engines. The technology was primarily invented for safety purpose in aircraft, it provides redundancy in case of ignition failure while airborne, as if one spark plug or its ignition system gets failed the other spark plug will be suffice to keep the engine running and helps to land the aircraft to its safety.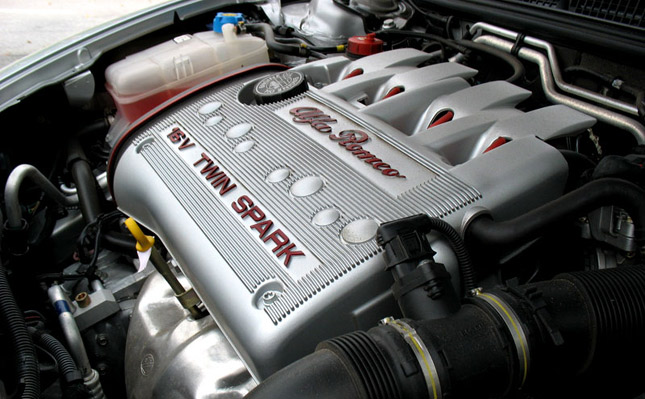 Alfa Romeo was the first automaker to use the dual spark plugs in their engines, first in their racing cars and there after in the passenger cars, followed by many other car makers of the World. Mercedes-Benz was also among those who have used the technology in their cars.
Why Twin Spark Plugs In Automobiles?
Alfa Romeo had a problem with one of its cars of rough low speed running and poor low speed fuel economy, they found that due to the long Bore of the engine the flame from the spark plug could not reach to the air and fuel mixture in the combustion chamber properly and hence the combustion was not taking place completely and efficiently resulting the unburnt fuel residue expelled out from the exhaust making the engine not only polluting but also poor fuel economic. As a corrective measure Alfa had introduced one more spark plug at different position of the Engine Head to get the desirable result. And by putting an extra spark plug Alfa Romeo got the solution and had smoother engine running at low speed and better overall fuel economy. Those were the days when there used to be only Two Valves per cylinder of the engine, when Alfa Romeo evolved and introduced 4-Valve setup in their new Engines it became difficult for them to arrange space for two spark plugs in an already occupied Head. Hence Alfa Romeo decided to revert back to the single Spark Plug per cylinder configuration and along with Alfa other manufacturers too retreated from the dual spark plug technology and came back to the good old single spark set up.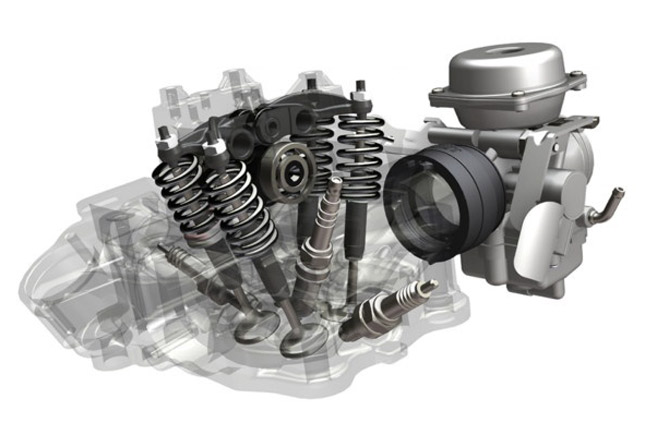 Advantages And Disadvantages Of Dual Spark Plugs:
The Double Spark Plug Technology was proved good for better low end torque and greater fuel efficiency in automobiles but arranging space for two spark plugs became difficult even in multi-cylinder big sized engines with 4 valves, hence the Europeans could not afford to risk their engines for the leak in compression and eventually engine failure by stacking 4 valves and 2 spark plugs together in a comparatively small sized engine head. That is the reason why even car manufacturers are refrained from this technology as it has a serious threat of jeopardizing the engine reliability. It is also said that putting up multiple spark plugs eventually leads to the increment in the service cost.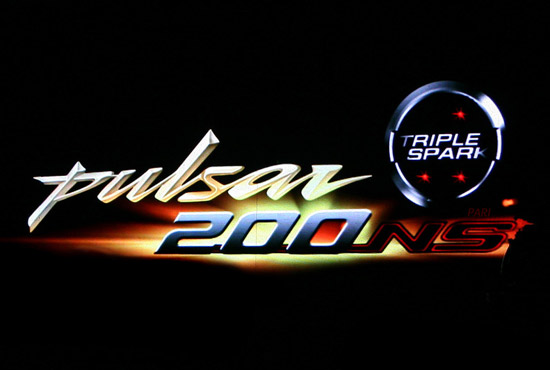 As we now know the pros and cons of the dual spark plugs in an engine, putting up an extra spark plug and making it "Triple Spark Plug" Technology in a motorcycle engine is way beyond my understanding, where using the dual spark technology in bigger car engines are considered as a risky affair, using the same technology (or even more advanced triple spark) in small sized motorcycle engines may look like using an advanced technology, initially you may get better fuel economy and better pickup/low end torque but all these on the cost of compromising on the reliability is purely subjective. You may also say that who is going to use a motorbike for years now, in today's scenario where every other day you are getting better and better options for you available in the market who is gonna keep the bike for decades and if the bike is giving you better fuel economy with great pick up even if it lives for few years it is considered as value for money but then as I said earlier it is all subjective and it depends on how you take things.
I hope I've answered all your intriguing questions regarding use of dual spark plugs (multiple spark plugs) in bikes. Please do share what is your experience with this technology and what do you think about the same.
By:
Farhan Kashif