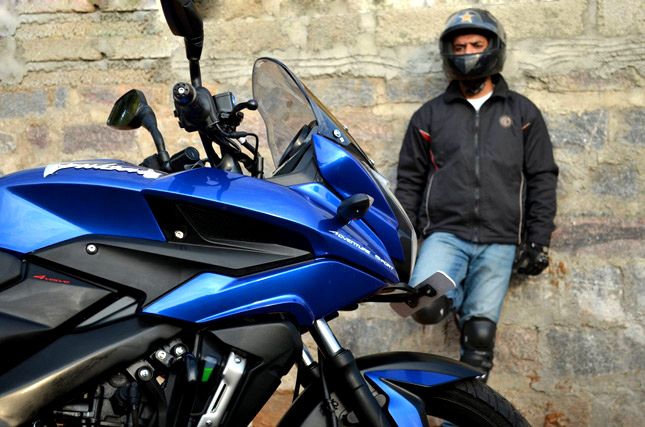 Sponsorship is a great deal for the company as well as the sponsored person. There are many situations in which bringing in a brand ambassador can be really helpful. Take any Social Initiative, for example, a famous brand Ambassador can always bring in more people for the good cause. Overall it is a good way of spreading some message or letting people know about a government scheme. But there should never be Brand Ambassador for a brand which represents people. Bajaj Motorcycles and TVS Motors are those people brands and they should never be represented by any famous celebrity. I'll explain why.
No Love-
Often times when celebrities endorse a product they are never actually the user of it. I am pretty sure that MS Dhoni does not ride a TVS Victor and Amitabh Bachchan does not prefer a TVS Jupiter to go for film shoots. For commuter brands, it is ok because people buying TVS Victor aren't exactly going to love and cherish their motorcycle in a way an Apache or a Pulsar owner will.
No knowledge-
"Behtareen Mileage" "Akarshak Graphics" is the most basic words used by celebrities which endorse motorcycles. Beyond that, most famous people aren't petrol-heads and they are not expected to be. They are actors, Cricketers and sports people, their job isn't to learn about the intricacies of an ICE and tell it to us. But despite it not being their fault, if in the future Pulsar 400 RS is being sold to me by Virat Kohli who says things like "Raftaar ka Josh hai Pulsar" then I am pretty sure I'd buy something else. I don't want any non-petrol head to tell me how my bike is, it's 2018, in case you didn't know.
It degrades the brand-
Remember I said people's brand in the beginning. Well, it's because Bajaj and TVS have evolved with their fellow riders. Pulsar 220 and Apache RTR 180 is a memorable bike for thousands of people. And it is those people's feedback which ultimately shapes the next generation of those bikes. I understand that poor service centers are an issue, but that's more of a local problem. Overall the companies we are talking about are pretty responsive to their fans.
Both companies, at whatever height they are, are only because of their fans. So I'd never like to see a Brand Ambassador for them in the future. What's your take on this?
By:
Yetnesh Dubey