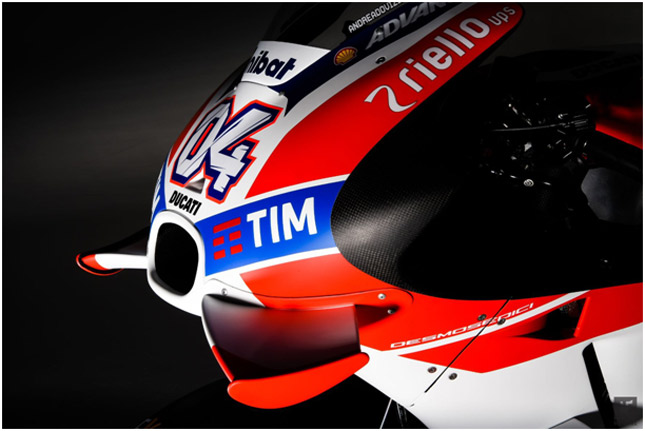 Winglets on a bike? Sounds strange for the first time you hear it right? That is exactly how I felt when I heard for the first time from a friend that Ducati was trying out winglets on its superbike. Mind you, we are not talking about any normal superbike you can ride on the roads any day. We are talking about a bike which needs no introduction, the famed Ducati Desmosedici! It's one of the fastest modern day racing machines present today.
We usually hear of winglets and all sorts of aerodynamically related innovations happening in Formula One. But those are again Formula One cars, designed in wind tunnels, built to inculcate all those aerodynamic parts. F1 cars have all sorts of places to put wings, flaps or anything else but where would you put such a thing on a compact motorcycle? Had Ducati innovated something extraordinary which would pave way for others to follow? Was it a technological marvel? Why no one else thought of it before Ducati you would wonder! The answer lies in Alan Jenkins, a former F1 engineer who was hired by Ducati as an aerodynamic consultant. He has continuously worked with Ducati to improve the aerodynamics of the magnificent Desmosedici.

Many people think the winglets made their first appearance on the Ducati Desmosedici GP10 in 2010 at the German GP at the Sachsenring but they are mistaken. The wings made their presence felt as long back as in 1980 when Mike Hailwood sported them on his Suzuki RG500. The small wings used at that time gave more downforce to increase tyre temperatures and improve high speed stability but at the same time compromising a little on top speed. It then measured at 4 centimeters in width & 30 centimeters in length.
In pure technical terms, it should be called a Strake and not a Winglet as widely referred to by many because a winglet is wider than it's long and a strake is longer than it is wide. But, for the sake of unanimity, lets' call it wings/winglets. Yamaha also tried their hand at using winglets in MotoGP in 1999. In the year 2000, Kawasaki used small wings on their flagship ZX-12R which was the fastest production bike at that time. Recently too, Kawasaki has re introduced radical wings on their equally radical H2 & H2R superbikes.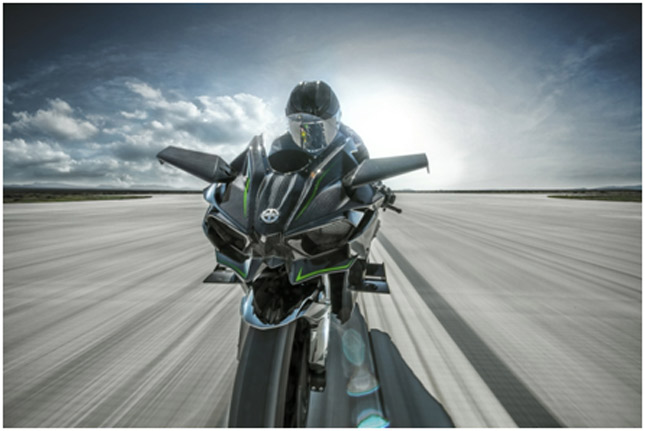 Coming back to 2010 when Ducati came up with their version of the winglets, they generated a whole lot of curiosity amongst the fans, media and rival teams. Lots of speculations were made on what purpose they served. Ducati said the small wings on the fairing help prevent wheelies around dramatic undulations of that circuit (Sachensring). The idea was to stop the bikes from wheeling down the straights which would allow the rider to get on the throttle earlier. But again, how much difference would such small wings make? Supposedly, they contributed a downforce of around 10 kg at 300 km/h which would effectively prevent the front wheel from lifting. But again, the problem was not the front wheel lifting at 300 km/h but rather at lower speeds (low by the standards of MotoGP) of 200 km/h. Both their riders Casey Stoner & Nicky Hayden said they could not feel much difference.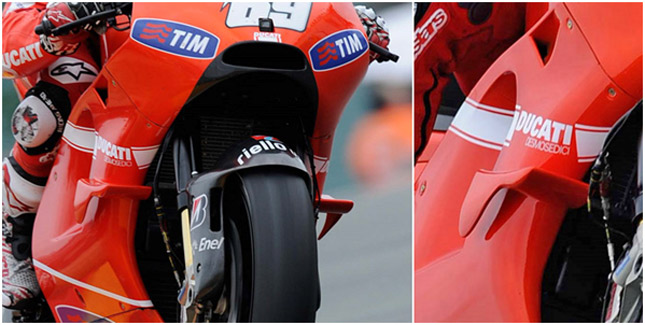 Some in the paddock suggested the wings had more to do with cooling than with downforce as MotoGP in that season had restricted the number of engines to be used to 6 per season for each rider. Ducati has always had a problem with heating in its MotoGP bikes. The position and features of the winglets suggested this possible theory of them being used to keep the engine cool by producing better airflow through the radiators and allowing hot air from the radiator to be drawn out more freely from the vents. From that time onwards, the winglets have seen a lot of transformations.
READ ALSO: MotoGP Vs WSBK Championship- The Differences And Similarities
Race ahead to 2015, winglets again appeared on the Ducati GP15 in Losail. They had a lot of changes in size and shape. The modern 2015 winglets were more sophisticated aerodynamic designs when compared with their earlier versions. They were designed in a wind tunnel which is a very costly affair. In 2010, the winglets were a part of the fairing but the 2015 ones were directly riveted on the fairing. Other teams realized that Winglets did improve acceleration. This time, Ducati was not alone in using them. Yamaha had joined them in using winglets by testing them on their M1 at the private Aragon Test. Their winglets were different than those of Ducati's, they were placed higher and more towards the front of the fairing. In a few days time in Misano, the wings made it to the headlines when Yamaha's Jorge Lorenzo posted a lap record in Practice with his M1 sporting the winglets.

Come 2016, currently there's not a single factory team which has not tried on the winglets. Honda tried the winglets on their 2016 bikes during the Qatar testing. Aprilia tried them in the Jerez test. Suzuki debuted their futuristic looking wings at the recently held Spanish GP. Honda tested a radical triple-wing arrangement on their bikes at the Jerez test. Ducati, the ones who pioneered the winglet revolution, have incorporated Yamaha's idea in addition to its original one, giving birth to the dual wing configuration. Although, their bikes face now resembles the face of my Albino Catfish, the use of paint on their winglets has given their bikes a fresh and distinct new look.
READ ALSO: Ducati's Renaissance In The World Of MotoGP
Winglets have recently been criticized for a number of reasons, all related to safety. The first one being a risk of getting physically injured, especially when racing close. As seen recently, the left side winglet on Iannone's Ducati touched the back of Marc Marquez of Honda. Though no harm was done, the incident opened up a lot of discussions and calls for the wings to be banned. Ducati say they have designed the wings in such a way that they would fall off in case of a contact.
There's also a chance that the wing might hook a rider and cause an accident. By far Honda has been the most vocal in demanding a ban on it, specially their rider Pedrosa who gave the example of an incident in Argentina where Iannone's winglet cut Marquez's on board camera. Ironically, they are the ones who recently tested out not two or four, but six winglets on their bike ridden by Marquez. Crutchlow fears the wings might slice open someone's leg. This year though, the new rules stated that all the wings should have curved edges of 5mm diameter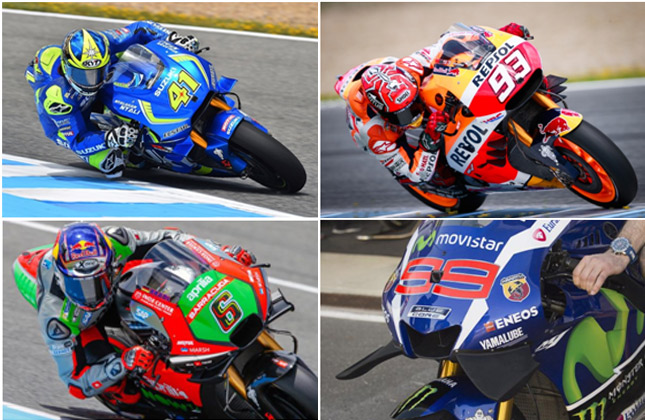 The riders are aware of these dangers but their bigger concern is following the bike fitted with wings in its draft at high speeds. Wondering why? That is because the bikes fitted with wings create huge amounts of turbulent air behind them. That is causing the bike following it to lose control. The front begins to shake and vibrate and it's certainly not a pleasant experience when you are doing speeds of 340 km/h. This has resulted in some riders demanding a ban on these winglets. The likes of Rossi, Crutchlow, Pedrosa have admitted to the advantage it has but in keeping mind safety and also the difficulty it will pose in overtaking other riders using it, many are demanding a ban on it.
With the winglets already banned in Moto2, the Grand Prix Commission also banned them in Moto3 half way into this season. It won't be a surprise if they ban it in the entire MotoGP series from 2017. In spite of everything, the truth is that none have been able to put the wings to use as effectively as Ducati have. It will be a sad day if they do so, especially for Ducati who have invested a lot of time, money and efforts in developing the winglets on their bikes. They tapped the unexplored area of aerodynamics in MotoGP and banning winglets will discourage teams from investing in innovative ideas. The teams should come up with a middle solution which will help retain the wings and also make them safe for the next seasons.
By:
Akshay Tajbije