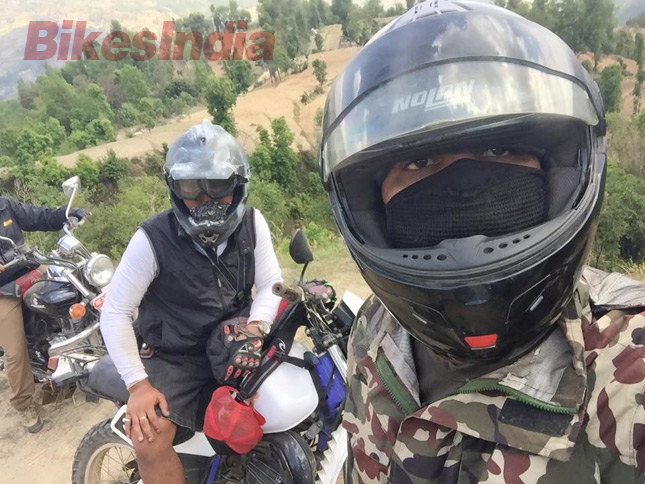 An avid biker from heart, Geet Singh Bindra from Karnal, Haryana sets an example which made all biker community feel proud. He sold out his beloved Duke 390 which he bought few months back as soon as he discovered the natural calamity hit Nepal. Geet Singh rushed to Nepal with all he could manage to take along, with the money he already had in hands and what he got after selling his "Stallion" Duke 390.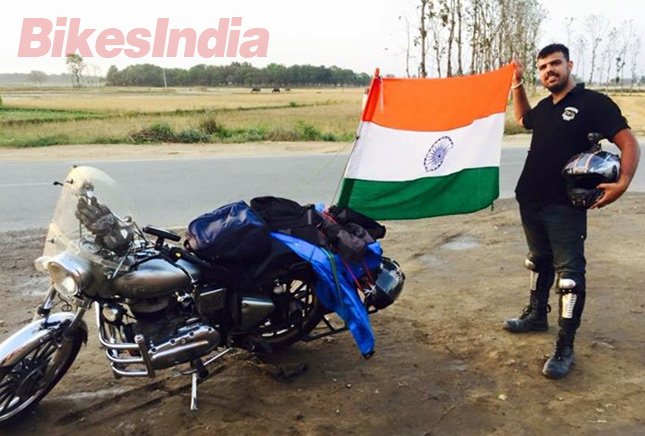 It all started when last month Geet Singh traveled to Nepal on his Royal Enfield Bullet to participate in famous "Poker Run". He not only explored the unexplored terrains while travelling to Nepal but also made lots of friends while the journey. It was sheer coincidence that the tragedy struck soon after he returned to his hometown Karnal, Haryana.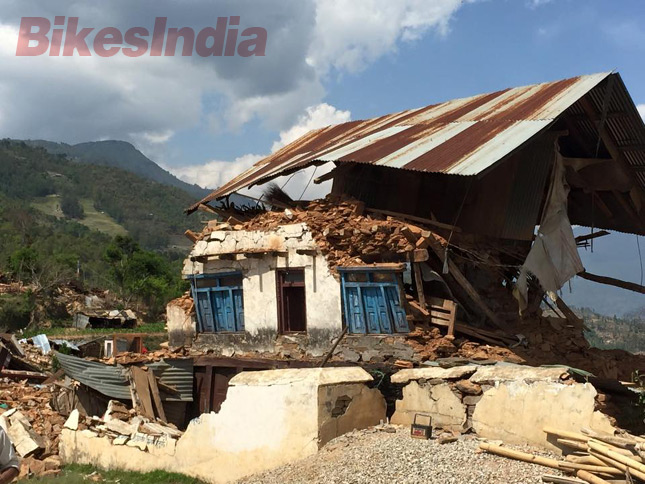 Geet Singh could not stop himself to respond the hues & cry of those misfortune and anonymous friends he made while his journey to Nepal. He immediately decided to rush for the ground zero for those who were in great need of help, what he did to manage the rescue and rehabilitation must have been difficult for anybody and specially for a biker selling off his motorbike to help others is something commendable and can be related to a true biker only.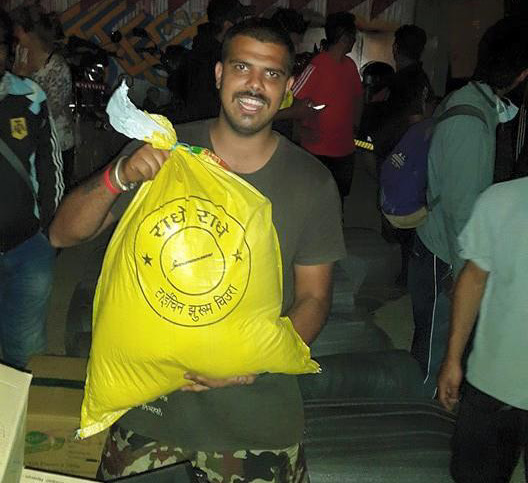 Geet Singh is not only Indian biker who is rendering his duties to the people of Nepal after the high magnitude earthquake hit our neibouring country. Biker Mani Manju from South India who is famous for his record holding in Guinness Book Of World Records for longest Journey By Motorcycle In a Country is also there and contributing for the earthquake victims. These and many more unsung heroes of our country made all of us proud. BikesIndia salute our biker brothers for their contribution and incomparable gesture shown in Nepal. We are also proud to have a family member like Geet Singh who is still striving hard in the interiors of Nepal to reach out those are in need of immediate help.
By:
Farhan Kashif