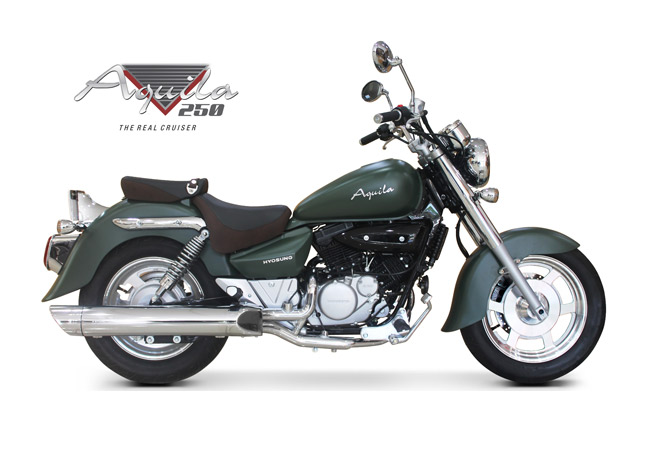 DSK Motowheels has launched limited edition Hyosung Aquila 250, the production of the bike is kept limited to 100 units only. The limited edition Aquila 250 will be available in three color options- Matte Green, Carbon Black, and Desert Brown. The limited edition motorcycles will be available across all the leading Hyosung dealerships in the country.
On the launch occasion,
Shirish Kulkarni, Chairman, DSK Motowheels
said,
The DSK Hyosung Aquila 250 has been a high-demand cruiser in the sub-500cc market segment. In order to mark its success, we are proud to announce 100 limited edition units of the Aquila 250 which will be available in three trendy colours including matte green, carbon black and desert brown. We have partnered with various financial institutions to provide interest free loans for all the motorcycles on offer in the DSK Hyosung line-up.
The special edition Hyosung Aquila 250 will be sold along with the existing color options- Blue, Black and Red. DSK Motowheels has also introduced zero percent finance scheme on the entire DSK Hyosung product lineup in India.
By:
Farhan Kashif