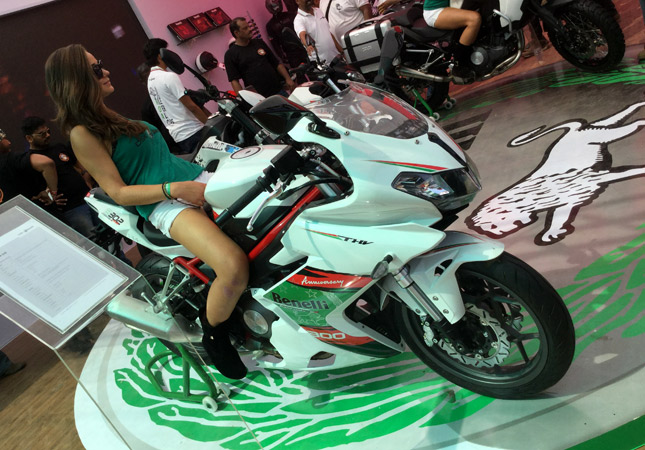 With the new emission laws being pushed by the Government of India this year, all bike manufacturers selling their bikes in the Indian market have updated their entire line up to meet the new emission norms. One brand missing from the list was DSKs Hyosung. In an exclusive interview with
Shirish Kulkarni
from the DSK group, the company head confirmed that Hyosung will be updating their bikes to the new BSIV emission norms and the new range of bikes are expected to be on sale in around September – October 2017. The Hyosung range of bikes in India include the GT 250R, Aquila 250, ST7, GV 650 Aquila Pro and GT 650N .
In further news from the DSK group, the current Hyosung bikes which are being imported from Korea are expected to shift their manufacturing base to China soon, which means the bikes could be cheaper. Though it will be better if DSK is able to get the manufacturing of Hyosung to India and get them exported from India which can be a great boost to the country's economy as well.
DSK is said to be in talks with Keeway and another Italian brand whose name is undisclosed yet to launch the bikes in India soon, and also shift the manufacturing base of all these four brands which include Hyosung, Benelli and Keeway to India to boost the market share here. This should be great news for bike aficionados in the country.
DSK has also confirmed that the Benelli 502 Adventure is in the works and will be launched in India real soon along with the faired versions of all other bikes such as the TNT600, TNT899, and the TNT-R by 2018-19. With the number of bikes expected to launch soon in India, it will be safe to say that India is the next biggest lucrative market for all major motorcycle manufacturers across the globe, and we shall be expecting a major onslaught of new bikes being launched in our market.
So stay tuned to BikesMedia and be updated on all the latest launches and bike updates. Also do like us on Facebook as we cover all the bike launch events live. Also, do follow us on Instagram. Keep riding, be safe.
By:
Pratik Patole