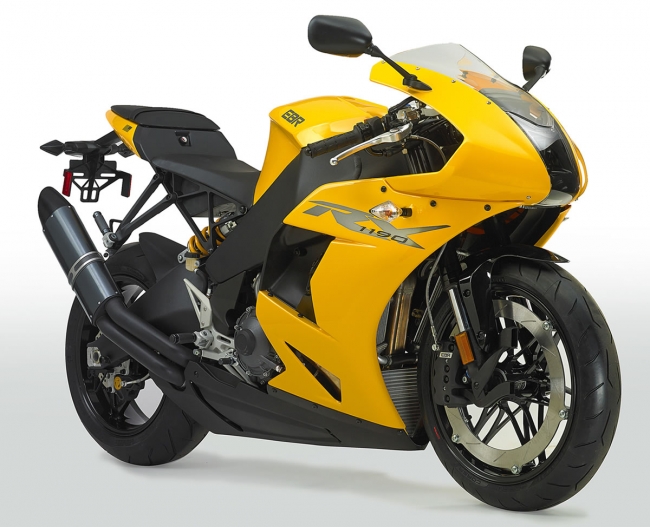 As per the reports coming from various sources across the Globe, Erik Buell Racing (EBR) have declared themselves Broke. The American motorcycle manufacturing company came into limelight when our own Hero MotoCorp has acquired 49.2% stake from the company and become single largest stake holder after Erik Buell Racing company retains rest of the shareholding for the company. If reports are to be believed EBR has already filed a litigation in the court seeking court protection from their creditors. It is known from the sources that the EBR is indebted for $20 Million and now the company and its assets are open for bidding.
Hero MotoCorp had gone into Joint Venture with EBR in 2011 by purchasing 49.2% shareholding from the company in $25 Million. Hero MotoCorp being the largest two wheeler manufacturing company of the World has also undergone with strategic tie ups with other companies like- Magneti Marelli for electronics and specially for the compact fuel supply system for their two-wheelers, AVL for engine designs and Engines Engineering for developing engines.
Hero MotoCorp is being getting EBRs inputs for designing the motorbikes, the new "Karizma" series is influenced by EBR's 1190RS design elements. The underdeveloped and upcoming HX250R model is also highly influenced by EBR design philosophy. Now, it would be really very interesting to see whether Hero MotoCorp extends their hands to support EBR as a whole and purchase some of the remaining shares and become the maximum stake holder and owner of the company or they will remain silent and let the other players to come into the foreplay.
If Hero MotoCorp decides to go for the remaining stake holding of the company, the 126 core employees of EBR who have already been terminated by the EBR will regain their jobs and Hero MotoCorp will become the next Indian automobile company after TATA acquiring any foreign brand. But it is still too early to predict anything as Hero will have to consider lots of things before taking any decision that will affect them in long as well as short run.
Stay tuned, as we are both crossing our fingers and keeping our eyes on the current situation and will keep you updated with the latest happening.
By:
Farhan Kashif