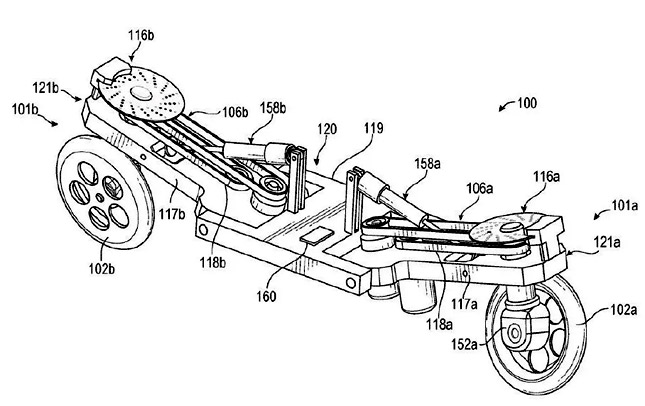 Yes you read it right, it is the Social Media giant- Facebook, which has decided to come into electric Two-Wheeler market. The company has recently filed for Patent image of its E-vehicle.
From the picture it reveals that the American Social Media Company is working on a platform that would be used for developing wide range of electric Two-wheelers. The platform looks unique as it appears to be a two-wheel drive system driven by two separate motors. Each wheel appears to be driven by independent electric motor driven by belt. The two-wheel system is also interlinked by two-wheel steering coupled with disc brake system for effective braking.
The picture also reveals that the vehicle could be equipped with Self-Balancing system hence it would be controlled by a Control Loop System (CLS). The brand new product from FB is still in its nascent stage and should be considered as a Concept. Just like any other Tech company getting into automobile industry Facebook also wants to mark its presence. We can expect something tangible from FB in coming few years.
By:
Farhan Kashif